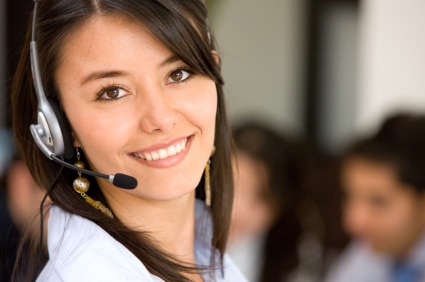 Today's guest post is from the team at ALL Things CRM, a comprehensive and easy-to-understand resource where you can learn about all aspects of customer relationship management, and the best ways to achieve superior results for your business.
Customer Relationship Management, or CRM, is a crucial part of a successful business. This is a process that involves gathering information on a company's customers in order to meet their needs more effectively and efficiently. The primary piece of information used is service or product history. That is, what has each specific customer purchased or utilized in the past. Additionally, what are the little things that said customer appreciates, what do they like and dislike and how did previous interactions go? All of this information is relatively easy to collect. Most customers are willing to complete simple feedback surveys, send a quick e-mail with suggestions or answer questions in a phone call. Once this data is collected it can also easily be stored in a database or attached to customer records in other ways. However, it is much more difficult to take that feedback and implement the suggestions or desires that the customers have relayed.
One of the best ways to apply the feedback is by simply making it available to those within the company who have contact with the customer. This means having the history of previous products and services readily available. Additionally, having easy access to notes from previous conversations or e-mails helps greatly in meeting the customer's needs and makes each contact personal. It can also help prevent revisiting hot button issues, or at least prepare the customer service representative if a difficult situation may arise.
CRM is also immensely valuable when it comes to marketing and product development. Reviewing and implementing customer feedback regarding current products, as well as considering recommendations for future products or services, will help a company meet the needs of its current customers and anticipate those of potential customers. Some of the best product improvement or innovation comes from listening to feedback and responding accordingly. Additionally, such feedback will show areas of strength, and those that need to be improved upon or removed all together. This is true for both services and products.
Asking customers for feedback, listening to it, and even building databases of the feedback are all beneficial steps for any business. However, all of the feedback in the world will not do any good if it is not analyzed and implemented into plans for a company's growth and improvement. There are many ways to use the feedback received, it is only a matter of determining the best way for your company. CRM allows companies more time to communicate with customers, and build stronger, longer lasting relationships along the way.