In this installment of Customer Spotlight, we're talking to Katheryn Hayes (or Kathy).  She is the President of Off the Leash.  Check out their web site to find out why they are called Off the Leash!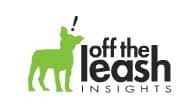 Hi Kathryn – thank you for taking the time to talk to us about OTL and how you apply research, data collection and feedback.
1.      Tell us a little about Off the Leash (OTL)  and what you guys do?
Off the Leash provides target audience insights and marketing strategy services to clients who need to understand their clients and customers better to make smart business decisions. We provide primarily qualitative research support and some mixed methodology solutions to our clients for both B2C and B2B scenarios. A lot of our work supports smaller advertising agencies who recommend research to their clients as the way to build effective marketing communications and new product development. We also do a fair amount of work for mid-size clients who have smaller marketing groups in-house with the occasional need for some outside support and consulting.
2.      Where are you based? 
We are located in Midtown Atlanta, GA.
3.      Tell us a little bit about yourself and your role at OTL.
I'm president and lead qualitative researcher. My background is classical consumer packaged goods marketing. I did time and built my marketing chops at Pepsi, Ralston Purina and Coke before giving in to my "inner consumer insights nerd" and moving into research and strategy. I really love talking to consumers, businesspeople, professionals –  they are all fascinating! This is a very consultative business and I get immersed in the business issues with my clients to make sure we are getting the right kinds of information that have business building value for them. The company is called "Off the Leash" for two reasons: 1) I'm "off the leash" from the corporate environment I grew up in; 2) My golden retriever, Chelsea, used to go "off the leash" and she would bring me back some really great stuff (a $20 bill, a bag of M&M's, a cute guy) that was interesting, relevant and useful to me. I try to do the same for my clients – they "unleash" me to find useful insights and be a thought partner.
Consumer Insight is changing – with Facebook and Twitter. How has this impacted your business and how you collect feedback?
There are lots of new technologies emerging to help us connect with consumers and reach them more quickly and more precisely than ever. Affinity recruiting is often the best / only tactic to get the target audience our clients want to connect with, and using social media just amps up the ability to find and connect with those consumers.
Tell us a little bit about the kinds of surveys you run and how you run them.
I've used QuestionPro recently for a few things, constructing a survey for a B2B audience for communications effectiveness on a website tool in development, and for recruiting respondents for a few qualitative projects. It's been very easy to use.
What do you think the impact of mobile is on research and consumer insights?
The impact will continue to grow as consumers become increasingly adept at texting and sending "in the moment" photos of their experiences to friends and families. This behavior will be nice to leverage in retail and other consumer environments to get feedback from consumers on their experiences while they are still in the environment and have all the experiential cues to prompt their commentary. It will play a role similar to ethnography, allowing an immersive snapshot of the consumer experience.
What is one feature on QuestionPro that you like the best?
It's pretty intuitive and strong with "off the shelf" options. I really like the amount of graphics I can load into a survey.
Can you name a QuestionPro employee that you would give kudos to? Can you describe why?
It would have to be you and your colleagues who asked for my feedback. It's very impressive that the company is interested in connecting with their customers and learning from them.
How do you decide on quantitative or qualitative research? When do you use which model?
Qualitative's strength is in allowing you to explore your hypotheses, whether about consumer attitudes, behavior or perceptions, and refine them. It also helps move clients from "I don't know what I don't know" to identifying areas that require further definition and study. Qualitative is helpful when the target audience is already pretty well understood and the client team just needs to hear from them on specific issues to give direction and support in making good decisions. Quantitative is important for segmentation, advertising effectiveness, market exploration. Off the Leash won an Effie in 2012 for quantitative work supporting the Ogilvy TV campaign for Zoosk.
10. What is your favorite book/quote/recipe?
My favorite book is Anything written by David Sedaris
My favorite Quote – "Be kinder than you need to be"
My favorite  Recipe – Shrimp & Asparagus Risotto – get the recipe at epicurious http://www.epicurious.com/recipes/food/views/Lemony-Risotto-with-Asparagus-and-Shrimp-352773