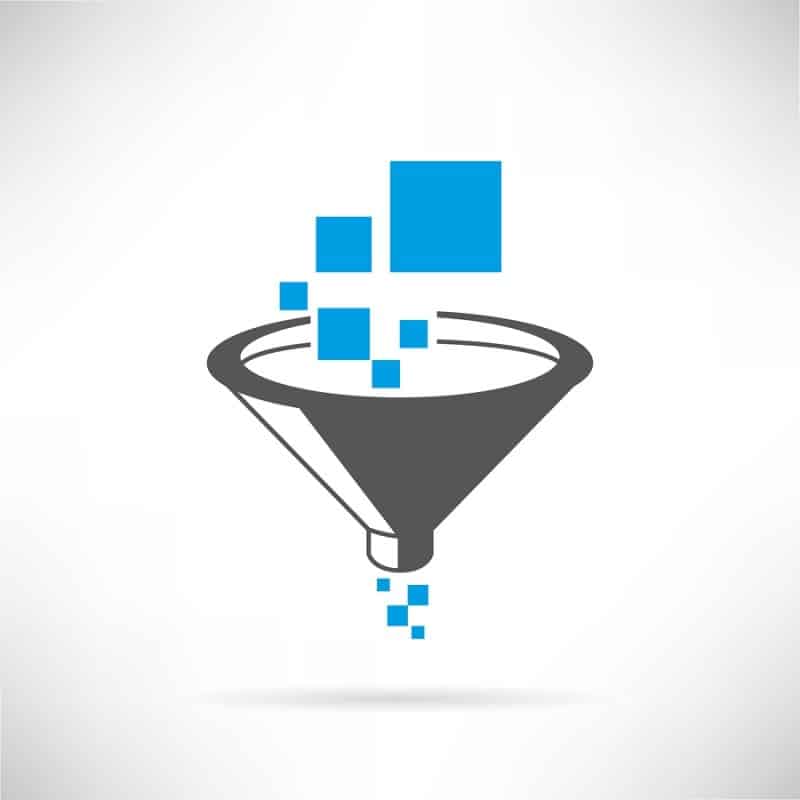 You have collected the survey data, now it's time to analyze it. What if you want to filter survey results in the dashboard based on various questions, country, and more? How can you do that? Sounds exciting? Let's have a look at how this works.
You are the Head of a Department, and you have conducted a survey across various teams to check employee satisfaction rate within these teams. With the help of QuestionPro's dashboard filter, you can filter the data according to the team, region, etc., thus scrutinizing the data even better. But wait! How will this help you, when all you want to know is if your employees are happy with their team or not. This can be determined by the survey questions and that is why we provide the option of filtering the dashboard using the questions too. If you wish to find out the satisfactory rate of a particular team from a particular region, you can apply multiple survey filters, and find out! Also, while applying the filter to the question, you get the option to select the answer option, thus narrowing your search result to only those employees who have positively or negatively answered the question.
Let's see how many people are satisfied with their job in your organization: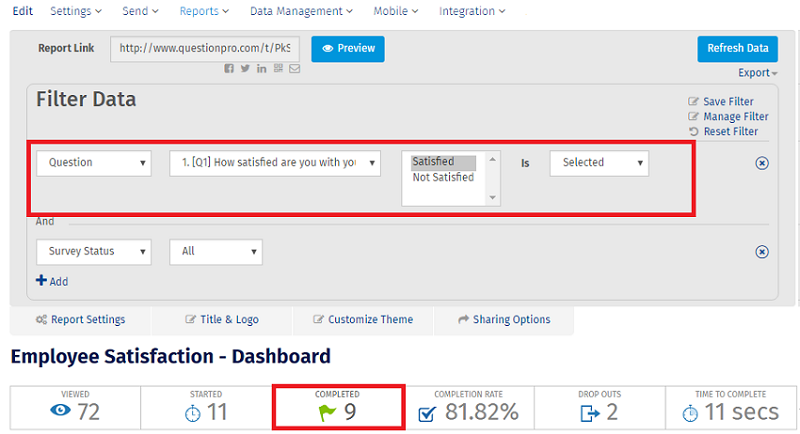 Looks like the satisfactory level is rather low. This is concerning. Let's further drill down to country wise. To add a new filter, all you need to do is, click on 'Add' and select the filter from the drop-down. The data in the dashboard is updated in real-time.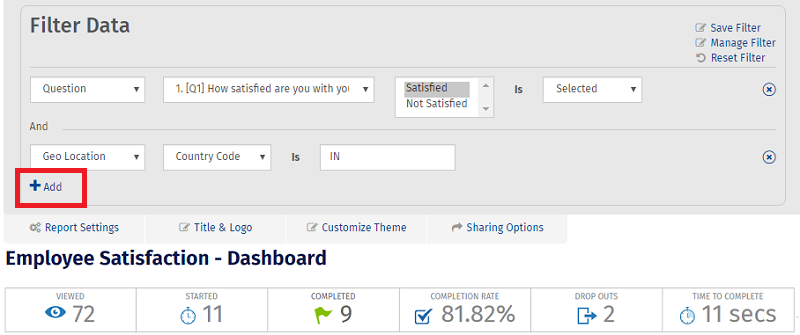 You will notice that this is a perfect type of data that can be used to decide the strategic moves of your company. Dashboard filtering options do not end here. You can further drill it down to email list codes, if you have used an Email list to send out the survey, device type used to collect the responses, date, survey status and also custom variables! As you might have noticed, QuestionPro uses the 'And' logic in the dashboard filtering, thus ensuring that only the data which matches exactly the criteria specified by you is displayed.
So what are you waiting for, go and explore the world of dashboard filtering and take your survey analysis to the next level! Editing survey is easy with QuestionPro.