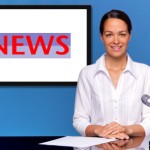 Print journalists may soon have to be added to the Endangered Species List!
Many traditional newspapers, trade magazines and local news channels are sinking financially. As a result, their reporters and staff — even some of the best in the business — have been tossed overboard in an attempt to keep the media afloat. Those who remain are doing the best they can to get the news out, but it's tough.
When it's time to do a press release, understanding the changes in the media industry can help to get your own news published. These six tips can help.
Know what you want. You need to decide if you want your release to result in a news blurb (short mention) or a full article. For a blurb, keep it simple and to the point. Add an info-packed headline that conveys the main points you want them to pick up. If you want them to use your release as a full article, make sure it's relevant, unique, and is written in "newspaper" style. Include interesting quotes and comments from key sources, with contact info for follow up. (Keep it simple. If your version of Word offers a Flesch-Kincaid Grade Level scale, your press release writing should score an 8 or less.)
Find an interesting angle. Finding an angle or approach that is fresh, current, and intriguing helps increase your odd of getting an editor's attention. People don't care as much about your company as you do… but they might be interested in the results of your most recent QuestionPro survey that reveals something about your industry. Editors need fresh news, but may not have the time or the energy to dig for it. Make it easy for them to share something interesting, and they'll be more likely to use your information — and publicize your company.
Don't be a copycat. When you're writing a press release yourself, go ahead and look at other releases for inspiration. But the last thing you want to do is be guilty of "copied-writing." Be aware that there are scanning services on the Web like Copyscape (www.copyscape.com) that help detect plagiarism. Keep it original.
Know your audience. My best advice when it comes to actually getting published is to ask yourself  about thereaders of the publication or site that picks up your story… why should they care about your news? How does it affect them? How does your information change things for the better, or for the worse? Try to write your press release around the interests of the reader and you'll get better results.
When in doubt, hire it out. Ad agencies, PR professionals and professional copywriters often do press releases for a reasonable fee. They also take loads of the stress out of the task of sending the information. Check with professionals — it may be cheaper than you think!
Don't hold your breath… but it's still worth the effort. With the huge amount of "news" out there, and the shrinking "ads to column inch" ratios, don't be surprised if your fantastic release doesn't get any play. Not to worry. Use it on your website. Share it on your blog. Upload it to the many PR Services out there. Offer it as "free content" on appropriate websites. Send it to people of influence within your industry. And by all means, email it to your clients and prospects.
Press releases are one easy way to bolster your credibility, and get your name "out there" so people can find you. It's all good.
About the Author: Patti Renner is known for her no-nonsense approach for effective marketing messages. A direct response copywriter, she specializes in helping small business perform better online. You can reach her at patti@pattirenner.com.