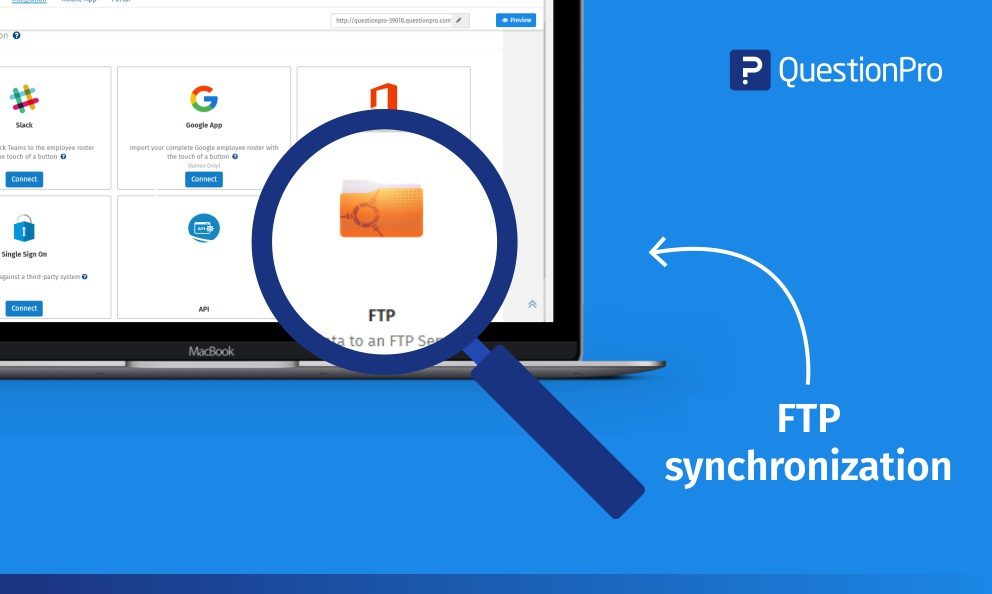 What is FTP Synchronization?
The File Transfer Protocol (FTP) is a standard network protocol that is used for digitally transferring records and files between their originating location (host) to another cloud-based server or system. 
You can now sync your employee records and related demographics from your HR Information System (HRIS) directly into the QuestionPro Workforce employee roster. This means it's so much easier to create and update your Employee Roster in the Workforce platform. Everything from how your employee surveys are distributed, to how data is analyzed and reported on is managed through this roster.
Why FTP Synchronization?
The FTP Synchronization function will automatically read any changes that you've made to your census (e.g. status, new hires, departmental changes, etc) and update the Employee Roster, accordingly. As you send employee surveys and analyze the results, you can ensure you're sending them to the right people; and as you analyze the results, you can ensure you're doing so with the filters and demographics.
How Does FTP Synchronization Work?
Define the host location from where the file will be read

Create the file template

Download the data from your HRIS into your file template

Save the file template to the host location

Use our Scheduler to automatically read the updated file and synchronize with the Employee Roster in

Workforce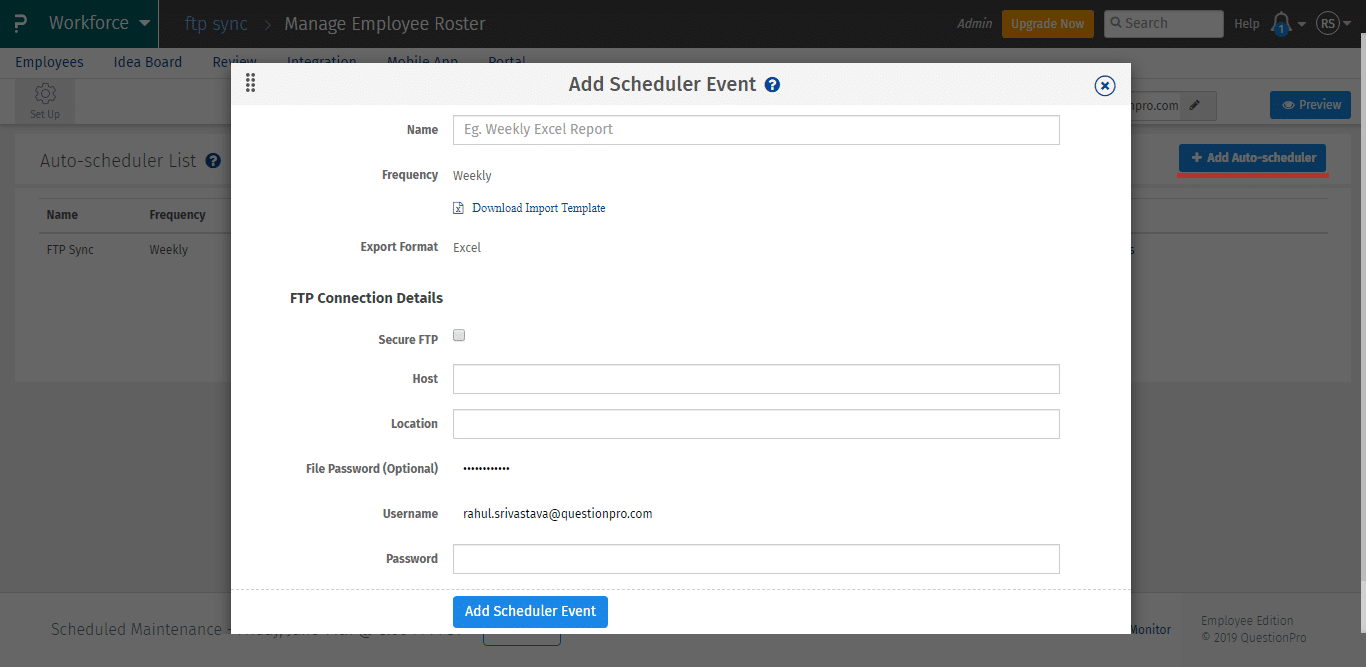 Interested in knowing more? 
Awesome! FTP synchronization is live now. To learn about this feature write to us at success@questionpro.com  or click here to book a demo.