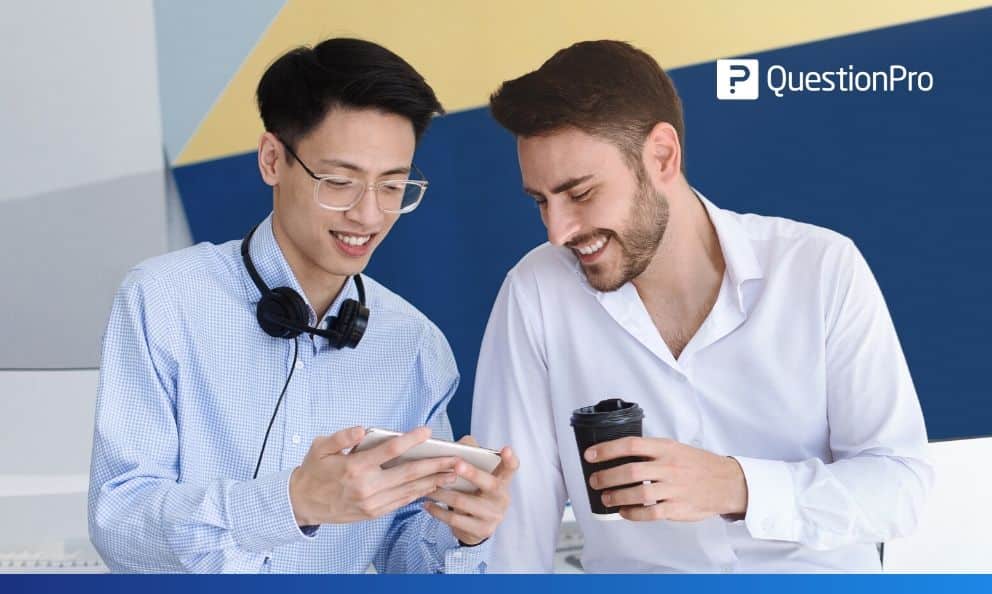 What is gamification?
Gamification is defined as adding game-like features to your products to improve customer engagement. Brands that adopt gamification see an improvement of over 150% in customer engagement. TechNavio, a market research company, says the global gamification market will grow by over 70% in the coming four years.
Gamification lets you elevate customer engagement by introducing game-like features to brands or products. Using engagement patterns seen in games, gamification has improved CX and customer engagement across industries such as healthcare, automobiles, and electronics.
A great example of gamification would be Starbucks' reward program. In this program, you earn stars when you buy a drink rather than spending dollars. You may also gamify the product exploration phase for your customers, making it exciting. This will engage your customers that are not yet sure what they want. Apple is known to have created similar gamification in the exploration phase for their iPad.
How can gamification improve your customer experience?
Gamification can help in the key four areas to elevate your CX. Let us look at these areas.
1. Gamified product research
There's a plethora of information available for today's customers to make a purchase. This information and the number of available options are overwhelming, though. Gamifying the product exploration phase can enrich your customer engagement and experience significantly. You can do this by adding a quiz or including an interactive game. This will not only help you know your customers and potential customers but also enable you to make recommendations.
2. Gamified marketing
The marketing campaigns and promotions you do influences how customers see you, and also if they'll visit your store or website to make a purchase. These promotional initiatives must help generate a positive brand experience for your potential customers. Run-of-the-mill campaigns are passé and barely deliver any results.
Gamified marketing can, in turn, do wonders for you. Promote your product or services through exciting and interactive games, give out fun and appealing prizes. Customers can find these engaging and prefer it too pushy marketing campaigns.
3. Interactive troubleshooting
Customer support or troubleshooting pages are some of the most important and highly viewed pages on company websites. Customers accessing this information are already facing some issues and are already on edge. Making the support process or access to information complex can annoy your customers. Poor or delayed customer service by some companies has cost them customers.
Gamifying the troubleshooting process or your FAQs page can help alleviate their stress. Use it to uncover their problem and present solutions accordingly. A simple step-by-step installation process can be made a super fun experience. Service manuals or PDFs are dull and need to be replaced with something exciting.
4. Gamified loyalty programs
Gamification can refine your loyalty programs and rewards tremendously. It will not only boost your CX but also ensure customers engage with your programs. This will improve customer satisfaction and gain repeat customers.
You can try cool personas or avatars for user accounts, award badges, provide stars for unlocking events, etc. Ensuring gamification will ensure your customers engage repetitively with your loyalty programs.
It is hard to keep your customers continually engaged and satisfied, and brands need to find new and enticing ways to stay ahead of the curve every day. Gamification certainly has it's advantages, and more brands than ever are warming up to it.
5. Engaging touchpoints
Brands can get creative and use gamification for making customer touchpoints more engaging and fun. It can be any touchpoint as long as it serves a purpose, and customers have something to gain out of it. It has to improve their experience, make it fun and helpful. It can help brands overcome aspects that are contributing to negative customer experience.
Let us consider the example of Samsung. They encourage and drive consumer interaction with an excellent gamification approach. Website visitors can engage in discussions with other visitors and view videos. Viewers that are the most active are given a badge making it fun and informative at the same time.
6. Build communities
Look to building and fostering communities where your customers and potential customers can interact, share things, and have a memorable experience. Encourage social sharing, provide them with something that they can do so over social media channels such as Facebook, Twitter, Instagram, Pinterest, etc. It can be badges that they earned, something they wrote, their leaderboard rankings, etc. Social communities work for two key reasons – they are great to access and share information, giving your customers a sense of belonging. It becomes easy to forge and sustain relationships with your consumers. Brands such as Nike are a great example of gamification. They maximize consumer engagement by letting players share their progress, tag other players, invite other players to compete with, etc.
There are a ton of gamification ideas you can try to maximize your consumer engagement. Start with some ideas and see which engages your audience the most. This should give you ideas for the future too. Try QuestionPro CX for your consumer experience management needs. We've added a host of new features for you to elevate your brand.