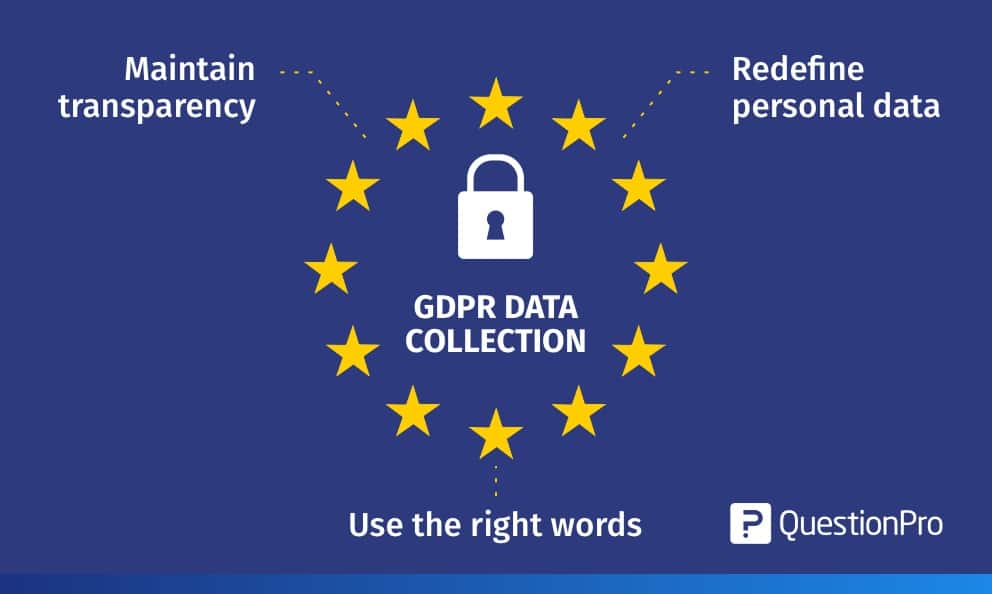 GDPR data collection compliance
The General Data Protection Regulation (GDPR) is applicable to any organization/ business or individual who handles the personal data of European citizens. The GDPR compliance will override the current Data Protection Act on May 25, 2018.
This new law formulation will give an upper hand to the individuals with how organizations can use their data. This enforcement will imply heavy fines if there are breaches found or there is a non-compliance with the regulation.
Is GDPR data collection compliance applicable to your business?
Is your organization or business or you as an individual collecting any data from the European citizens, including your own employees? If the answer to this question is yes, then GDPR applies to you.
In case your business or organization is not running from within the European region, yet you are collecting data from this region then the regulation is applicable to you too. Another aspect that includes this governance is, if you are currently subjected to the Data Protection Act, then you are bound to be GDPR survey compliant.
In addition to this, there is a clear demarcation while you are collecting and processing personal data. It will be essential to state whether you are the data controller or data processor.  
Data Controller – They regulate how and why personal data is processed.
Data Processor – They handle the technical processing of the data for the data controller.
The data controller with respect to their profession could be anyone who is a commercial business, government agency or even a charity organization and a processor can be any Information Technology provider or similar profile. Both the parties need to be GDPR compliant.                  
How will GDPR affect data collection?
The GDPR data collection regulation is going to introduce some strict policies and will give a say to the individuals whose data is collected by organizations. Let us now understand how GDPR will affect data collection:
1. Redefining what personal data is
Under the GDPR regulation the entire definition of "Personal Data" will change. An individual now cannot be identified with one single data. However, if this data is combined with other relevant data, the individual can be identified. This will broadly include IP address, cookie strings and likewise.
2. Transparent data collection
With GDPR data collection compliance made mandatory, this regulation will make sure that the process of data collection is extremely transparent. The data collector needs to provide clear information on why this data is collected and where is it going to be used and what are the rights of the person supplying the data.
3. Using the right words
The ambiguity of terminologies or statements will be a thing of the past. What would this mean? This means there will be no more privacy statements used in emails or likewise medium that confuses the readers. For eg. "If you don't wish to receive the offer do not tick the box below" such statements are misleading and confuses the readers, hence they furnish their personal information by accepting to render it.
Last but not the least not following the GDPR data collection compliance will invite heavy fines and penalties. For not complying with the regulation, businesses could be fined up to $ 24 million or 4% of the global turnover, whichever is higher.