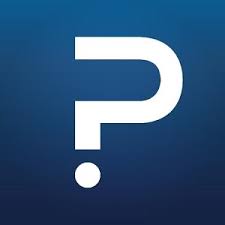 It's a super-two-fer
It's time to say goodbye to SurveyPocket (the QuestionPro app that allows you to conduct surveys on and offline).  But don't worry — the functionality isn't gone, just the extra app.  What the brilliant developers over at QuestionPro have done is to combine the survey giving and taking functions and the reporting functions all in ONE app!
How to make the transition from SurveyPocket and QuestionPro to just QuestionPro
The best thing to do is Uninstall (or delete) the SurveyPocket app and the QuestionPro app from your device.
Then reinstall the QuestionPro App onto your device
Here are a few screenshots to help guide you: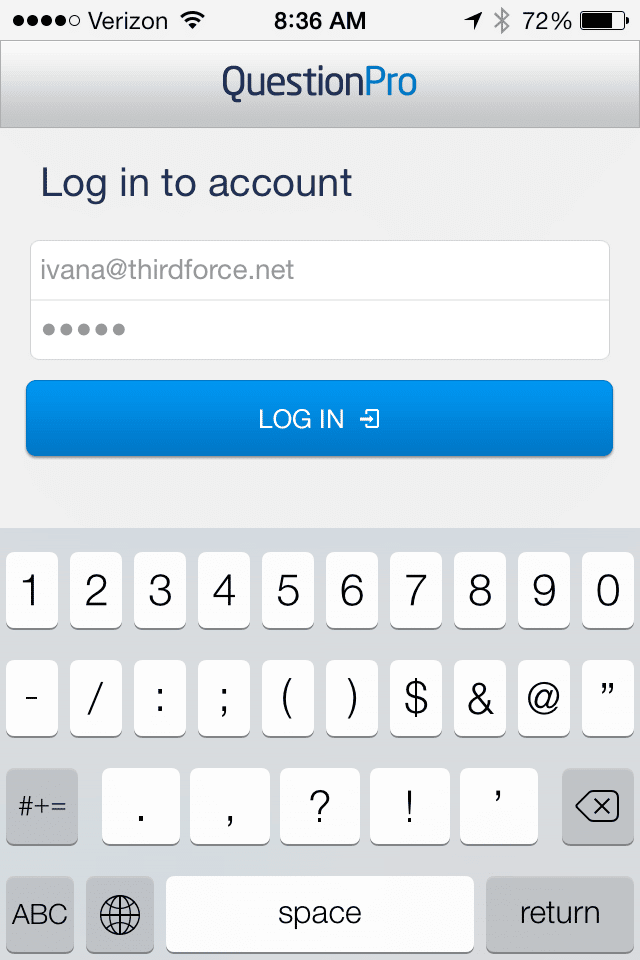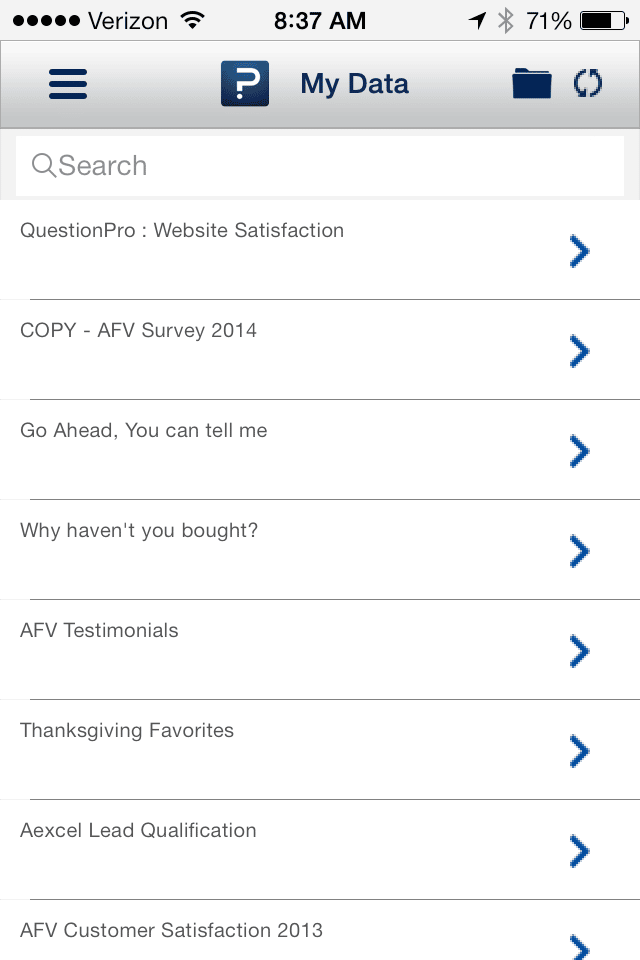 Once you have the app installed, simply log in using your QuestionPro username and password.
Then, when you are logged in, you'll see the surveys in your "my surveys" folder.
How to turn on the survey feature
Installing QuestionPro gives you the ability to see your data in its full interactive glory: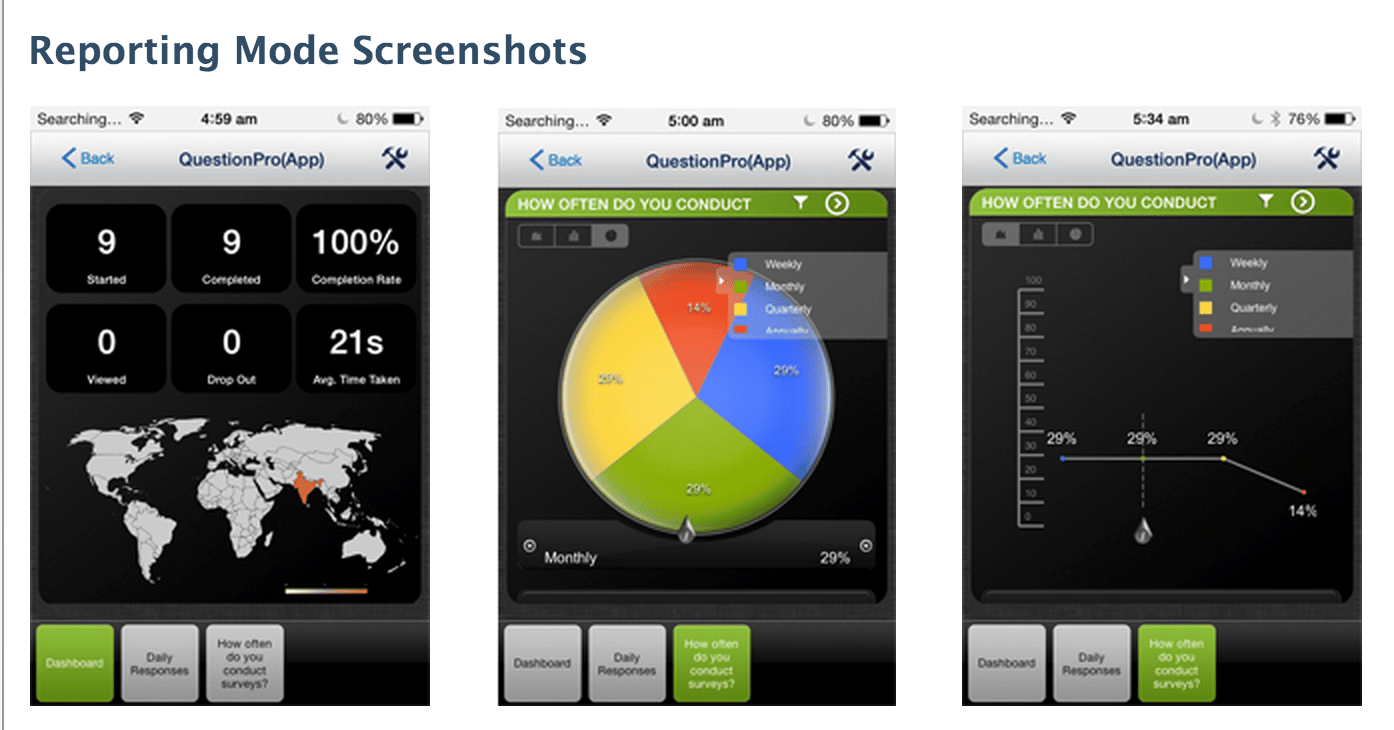 But that's not all — by entering your device key you can also enable the online and offline survey taking capability.
To find your device key — simply click on the "Apps" tab in the navigation bar and then click on QuestionPro App.  You'll see this: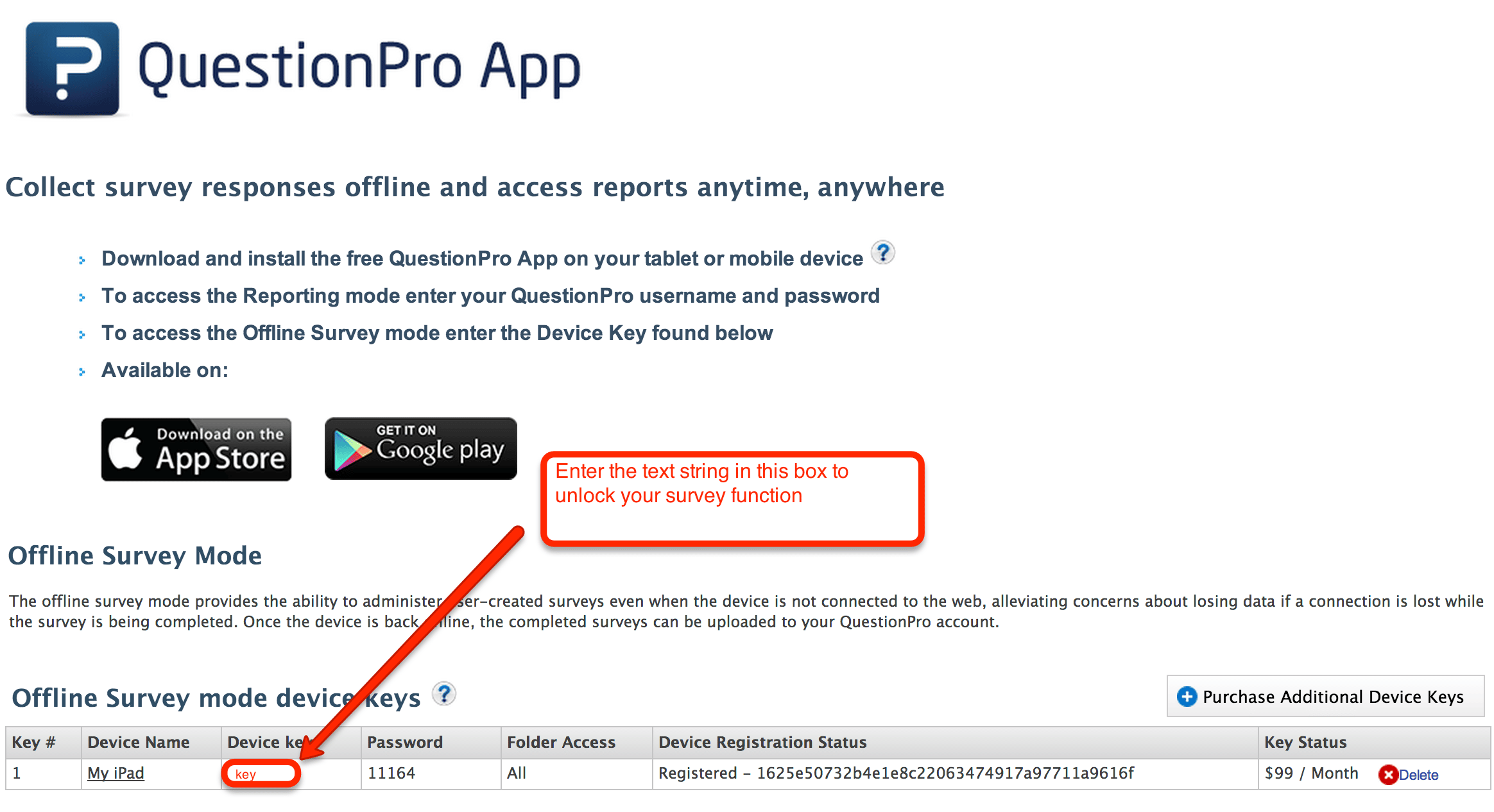 And in just seconds — BOOM — you are ready to rock and roll.
How to use this super-combined app in your business
Don't let all of this survey and reporting power go to waste in your pocket!  Here are a few ideas that you can use to astound and amaze your friends (customers or your boss).
Create a few short and sweet customer surveys to give on the fly — Think of this as a sort of game.  Say you're going to a trade show, event or conference and a bunch of your customers, competitors or prospects are going to be there.  Create a couple of short surveys that you can run while you are there.  No — don't be a stalker or anything like that — use the offline survey app wisely and start collecting information about your customers and your industry.
Be the smartypants at the meeting — This is one of my favorite applications of the tool.  You know when you're in one of those meetings and everyone starts saying "I think the customer wants this or that" — slowly and inconspicuously bring out your QuestionPro app and pull up those surveys you did and BOOM!  You've got answers — and data.  This will make you the hero of the day.
Collect employee satisfaction data — If you are part of an organization where your employees don't have access to computers — this is a super way to collect employee satisfaction data.  You can send a team out to collect the data quickly and easily — even where there is no internet connection.
What are you waiting for — get this party started and update your QuestionPro app then tell us all the cool creative ways that you're using it.
NOTE: The data sync between QuestionPro and SurveyPocket will end on February 28th, 2014.