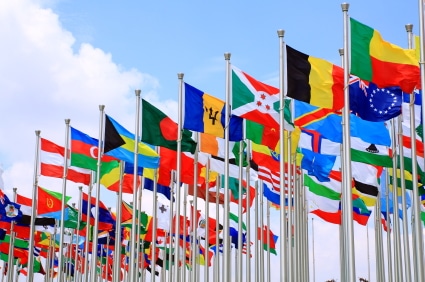 Don't you just love it when a client or manager comes into your office and asks for something that seems simple to them, but is actually so much work you want to stick a fork in your eye?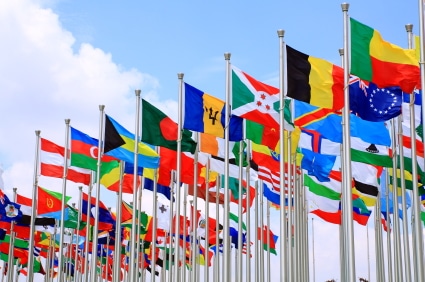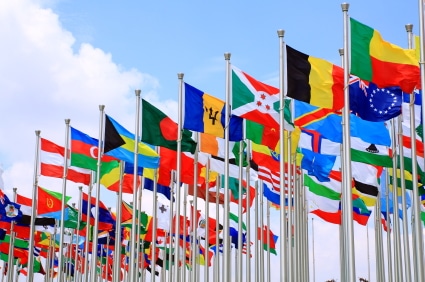 Yeah – we know how that goes.  And in a new smaller world, anyone tasked with doing online surveys in foreign languages can now sit back and look like a hero — with the new and improved way to do multilingual surveys.
When I first heard about this feature, I didn't get it. That's because I don't do multilingual surveys.  But when it was explained to me, I immediately got this infomercial visual of two market researchers inputting multilingual surveys.
The first guy was doing it the OLD way:
First you create your survey in English.  Then you go question by question, language by language entering translation after translation — manually.  At first this doesn't sound so bad.  But when you consider taking a 20 question survey and translating it into three different languages — you're talking about going through each question 4 times; once in English and three times for each additional question (and multiple choice answer) – that's 80 questions and answers — one at a time.  This could take all day!
The second guy is doing it the NEW way:
Create your survey in English
Select the languages that you want your survey to be translated into – from the dropdown
You can add as many languages as you want.
You can still do it the old way OR — you can click on import translations
You get the spreadsheet template that you can hand over to your agency.  It saves tons of time –it's the difference between sitting down for hours and simply uploading your translation.
Cheers all around
Our customers who do a lot of multilingual surveys have been cheering this new feature.  They say it's saved them hours and hours of tedious work and headaches.
If you have ever thought about doing multilingual surveys, but stayed away from it because of how difficult or time consuming it was — today is the day to let that go and try this new feature.