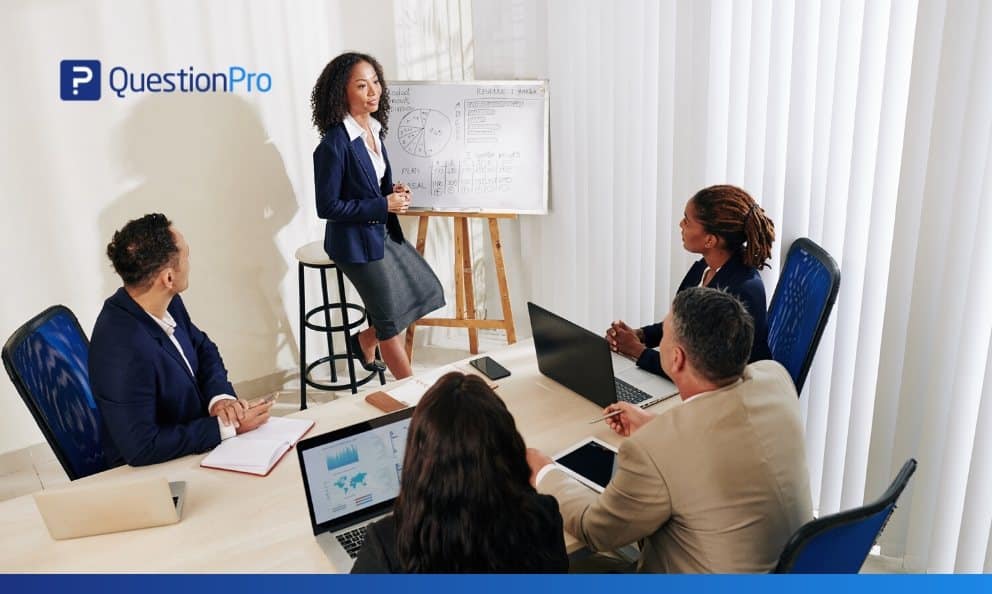 Senior management needs to understand how market research impacts business decisions and performance. Market researchers are under constant pressure to deliver data-backed valuable insights that drive the business. They must provide this data promptly since the market place keeps evolving continuously. 
Today, researchers are empowered with powerful market research software that aids business decisions and helps the research department transform into an invaluable "insight machine." 
As the management realizes the importance of research for decision making, market researchers are viewed as information heroes. A researcher's job is to create awareness by providing information that aids impactful decision making. Once the management learns to trust research data, decisions can be made, much quicker. 
Four techniques to positively impact your business with research
You cannot directly quantify the effect of research on business in dollar value but research plays a sound role in supporting informed business decisions. Here are four techniques that will help you, market researchers, improve the business impact of your research.
Stakeholder alignment
It is essential to get support from the organization's leaders – but not just any leaders. It helps to gain support from leaders that understand the value market research brings. This is your first step to drive impact. Cultivate a relationship with the management and the stakeholders of the business. Understand what the business intelligence needs and how research can impact the business positively. Involve them from the beginning, especially the ones that will directly benefit from your research. Once they gain confidence and see the impact your research will have, it's smooth sailing. 
Consider growing a relationship with other employees that work in the department at various levels. You can gain an inside perspective from analysts, middle managers, and customer-facing employees. These employees know the minute details of the process, which will help with the accuracy of your research.
Link customer information with experience data
Organizations have tons of customer information data but lack customer experience data. As a researcher, it is your responsibility to add the pieces of this customer information and experience data puzzle together. Studying both these two together can a lot of useful insights to the table. Putting these two together helps you understand the brand and shows you the connection between human behavior, revenue, and growth. 
Combine experience data and operational data like PR, sales, and finance data to address customer needs and, most importantly, answer the question – what do consumers want?
Provide management with insights they need
Research links its results and findings to the key metrics that drive a company's business. Top management always looks for insights to improve business metrics. The more business improvement metrics and actionable insights you bring to the table, the higher the positive impact your research will have on the business. If you bury your key ideas, among other statistics in the research report, it will not be noticed. 
Create simple, shareable, and role-based access reports for your management to review and make decisions. Export data to your SPSS, R, or Tableau or download it in PDF, Excel, CSV, and multiple other formats.
Keep research simple for everyone to understand
The success of research is measured by its impact on the organization. Often, organizations do not recognize this impact because of the overwhelming amount of information they are served. Make sure to showcase the necessary information. Be concise, but tell the whole story. Highlight the key areas where you need to grab the attention of your audience. Keep in mind that all the stakeholders will not have the time or the bandwidth to look at extensive data. Also, make sure quantitative and qualitative data are accurately represented and linked to each other to make sense.
Wherever possible, support your data with a model. Show them rather than tell them. Use illustrations like charts and figures so stakeholders can directly relate to the data and register the idea thoroughly.
To perform the above points accurately, make sure you're using tools supporting your research to help you make better decisions. QuestionPro has a robust, efficient, and simple to use research platform for all your insight collection needs. Try it now.