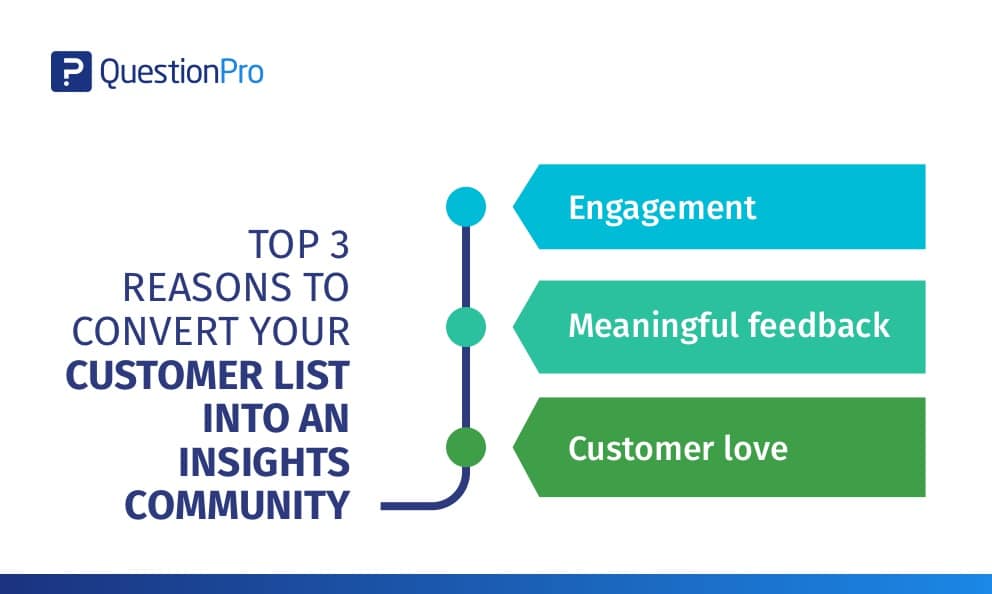 Insights Community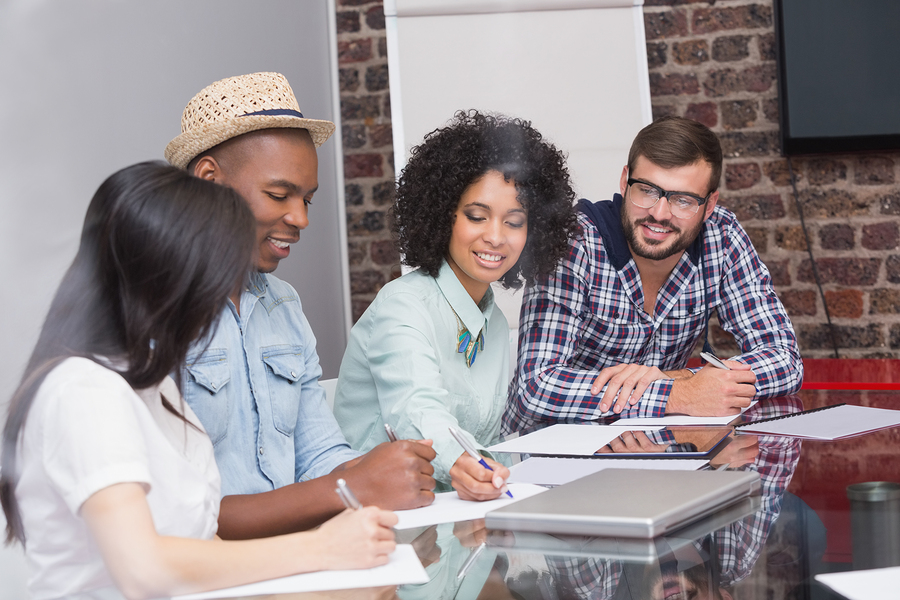 Every successful company wants to create better products or improve their services. They want to innovate and create something new so that customers will buy more of what they are selling. Companies in this realm talk with their customers, they do research and find out what their customers want specifically in products or services. In order to hone in on this idea, savvy companies have taken the traditional customer list and converted it into an insights community. From this, they are getting the feedback and data they need to make good business decisions.
Before we get too far, let's establish what an insights community is in a marketing research context. It's a purpose-built solution, with tools that are designed to bring a group of engaged customers together in order to share feedback so that insights and real-time data can be collected.
Now let's get to the top 3 reasons to convert your customer list into an insights community:
1. Engagement. An insights community will be an extension of your brand and will serve as an engagement piece for you customer community. Here they will be empowered to not only share feedback but through engagement tools, they will feel a real sense of community. Whether it's interacting with other customers in a discussion or sharing ideas in the ideation module, they will feel like they are positively contributing their feedback knowing someone is listening. This another extension of your brand and will create positive awareness while you're getting much-needed insights.
2. Get meaningful feedback. Converting your customer list into an insights community will provide unmatched feedback. You'll be able to find out what your customer wants using a variety of tools that are available to you. From the traditional survey to more qualitative offerings like discussions, quick polls, ideation, and online focus groups that are available via the online member portal, you'll be able to tease out unparalleled insights in order to improve your products and ultimately the bottom line.
3. Show your customers some love. Simple. This reminds me of a quote by Seth Godin – It's easier to love a brand when the brand loves you back. Love your customers by communicating with them and give them a voice. Customers want to know that they have can have an impact on the product or service they are buying. They have great ideas on how to improve products or services. You just need to listen and engage with them. Creating an insights community gives them that outlet.
QuestionPro Communities can help you easily convert your customer list into an insights community. Our feature rich tool set is at your disposal to help you create engaged customer communities, collect real-time customer insights, and positively impact your products or service.
Show us some love and contact us today to find out how you can get started with an insights community – [email protected] or www.questionpro.com/communities.