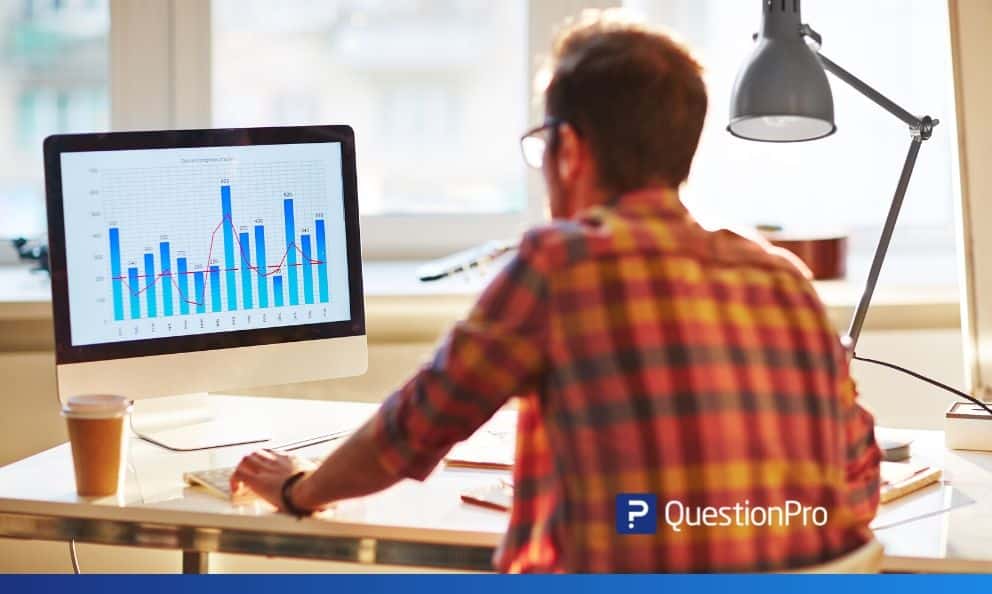 As HR professionals, we know that there many functions to look into, making an HCM tool quite necessary. It centrally takes care of all things unless you have different tools for different functions. If that is the case, getting platforms for payroll, performance management, benefits management, etc. talking to each other is a nightmare.
Integration plays a key role here. Without that, you have multiple systems and multiple reports which compounds your problems. QuestionPro Workforce is used by organizations globally to conduct online employee surveys. The platform is user-friendly, fast, robust, and comes with a ton of features. That being said, we continuously need to upgrade our integration capabilities.
With our newest integration, you can now seamlessly integrate with UltiPro. You do not have to worry anymore about your data not syncing, or generating, analyzing, and comparing multiple reports.
Key benefits of integrating UltiPro with QuestionPro Workforce
With this new feature update, you get the following advantages:

Download and sync your organization's employee roster
Forget manually updating employees in QuestionPro Workforce. Any new changes made in UltiPro will be synced with a single click.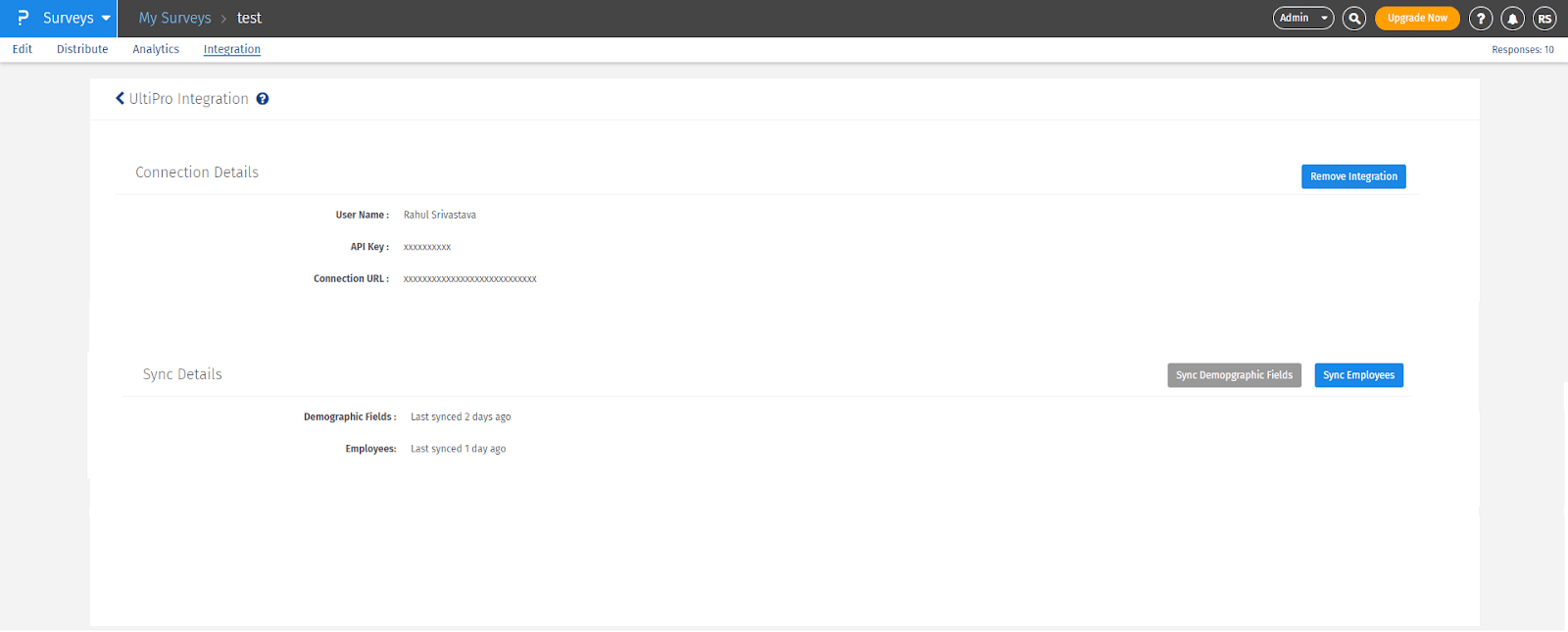 Integration and data-sync are quite simple. You can refer to our integrations page, and exercise the option given for UltiPro. Here are the steps:
The system administrator can connect with UltiPro by proving the below: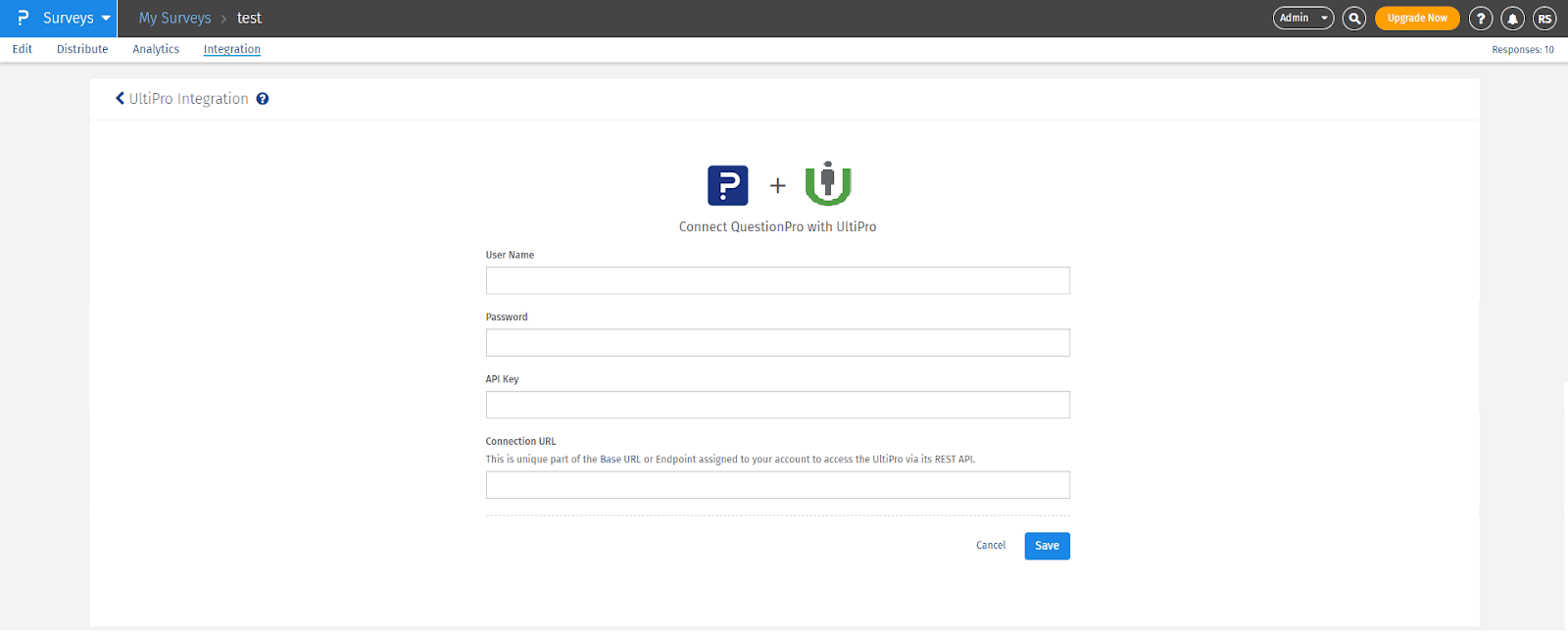 Login credentials (for authentication)

API Key

Connection URL

Once the admin is authenticated, they can begin importing employees in the system.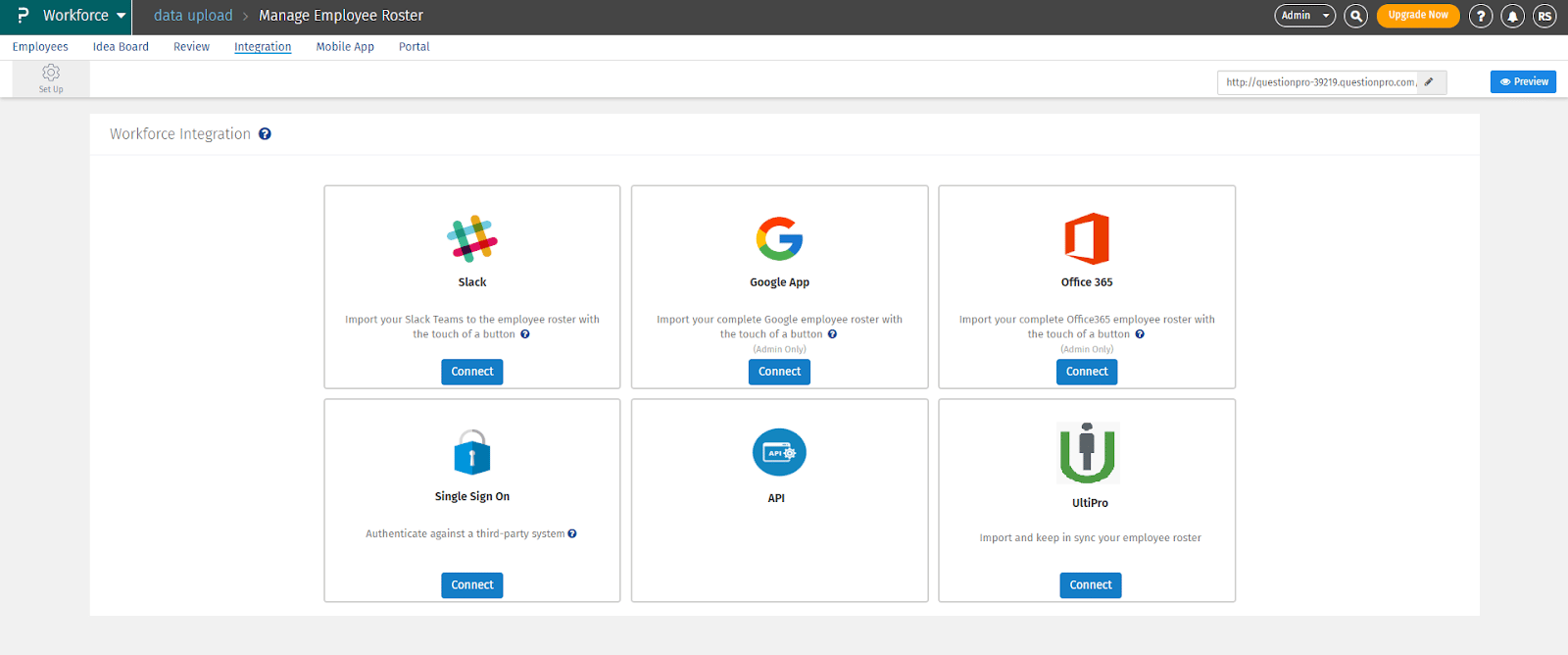 Once the import is done, the admin can manually sync to update the demographic fields, the status of existing employees, and other details.

Removing the integration is also a single click operation,

quick and straightforward.
If you would like to know more or request a demo, kindly write to us on success@questionpro.com
You can also create a free account; it takes only a minute. Credit card details not needed.