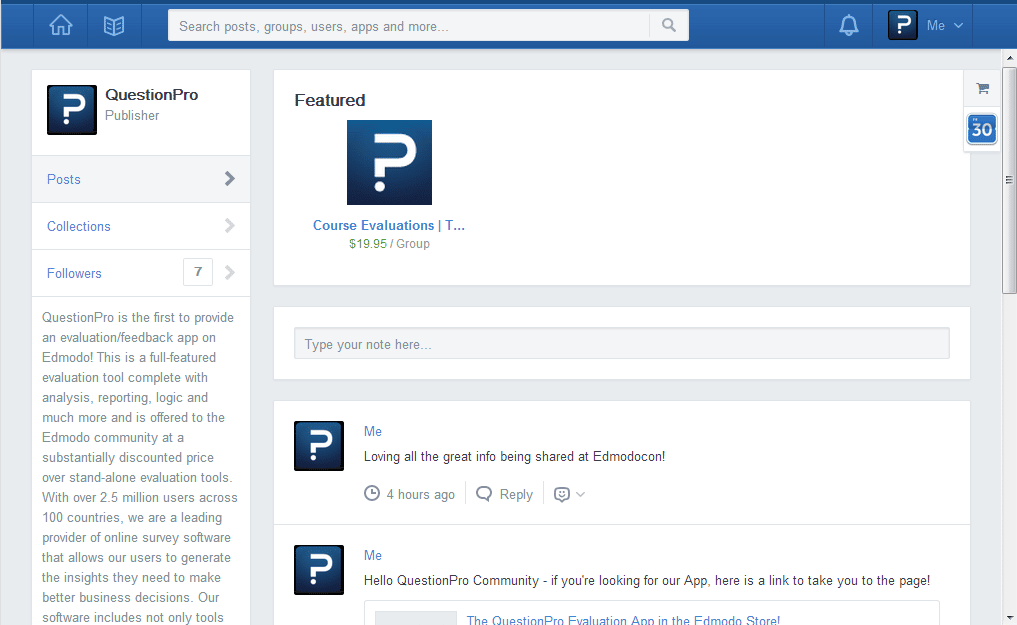 QuestionPro becomes the first course evaluation app on Edmodo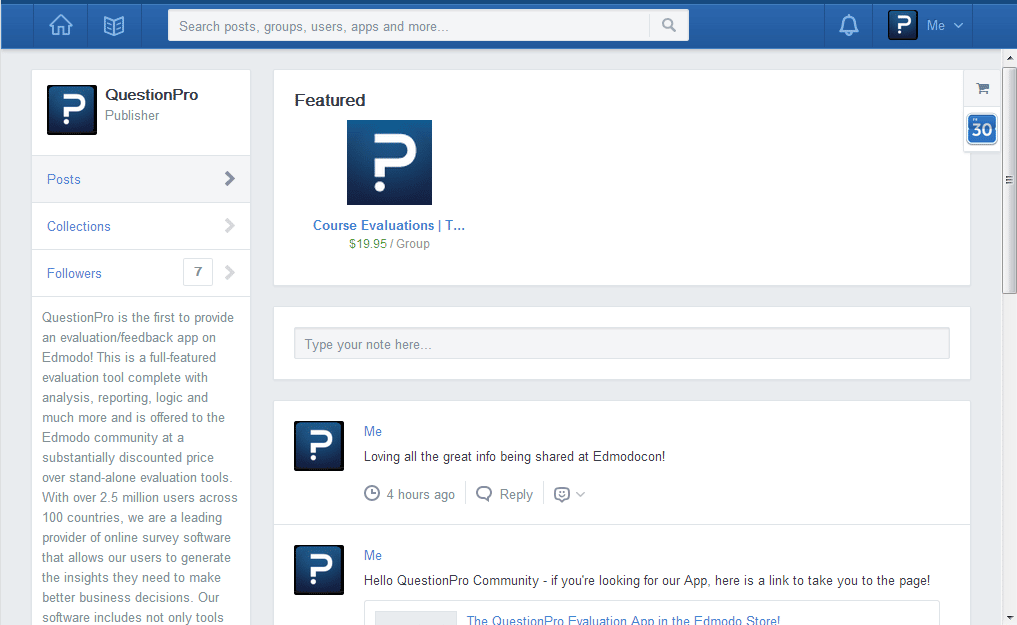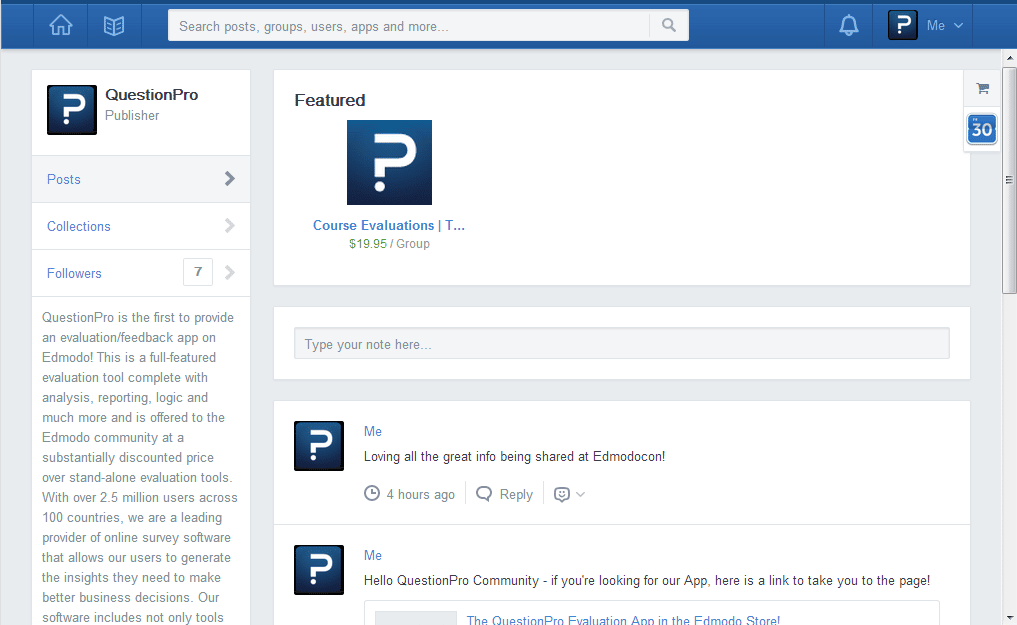 Recently, QuestionPro completed integration with social learning platform for education, Edmodo. Today Edmodo is hosting their annual conference, Edmodocon, so we are giving them a quick shout-out to talk about the integration process.

We first announced the integration here.

Now that the integration is complete and we are live on the Edmodo platform, I asked our VP of Technology, Viraj Patil, to provide some high-level 'integration notes' we could share with other technology companies that might be considering Edmodo integration. Here is what Viraj provided:
Edmodo provides a simple API for creating and launching applications from within the Edmodo environment.

It is especially easy to integrate with web applications, as is the case with QuestionPro.com.

The basic mechanism for Edmodo integration with QuestionPro works as follows:
1. Edmodo User requests to add QuestionPro application
2. Edmodo sends API request to QuestionPro with the User's Information
3. QuestionPro processes the information and the User is logged into QuestionPro's web application via the Edmodo environment.

Edmodo has a very effective and efficient App Development API solution for introducing existing web applications within the Edmodo environment.
Why share this on our blog?
As a technology company, balancing development resources is a constant challenge. Because of the ease of integration and reach of over 20 million Edmodo users, we highly recommend that technology companies put integration with Edmodo at the top of their lists! More info on their developer program can be found here.