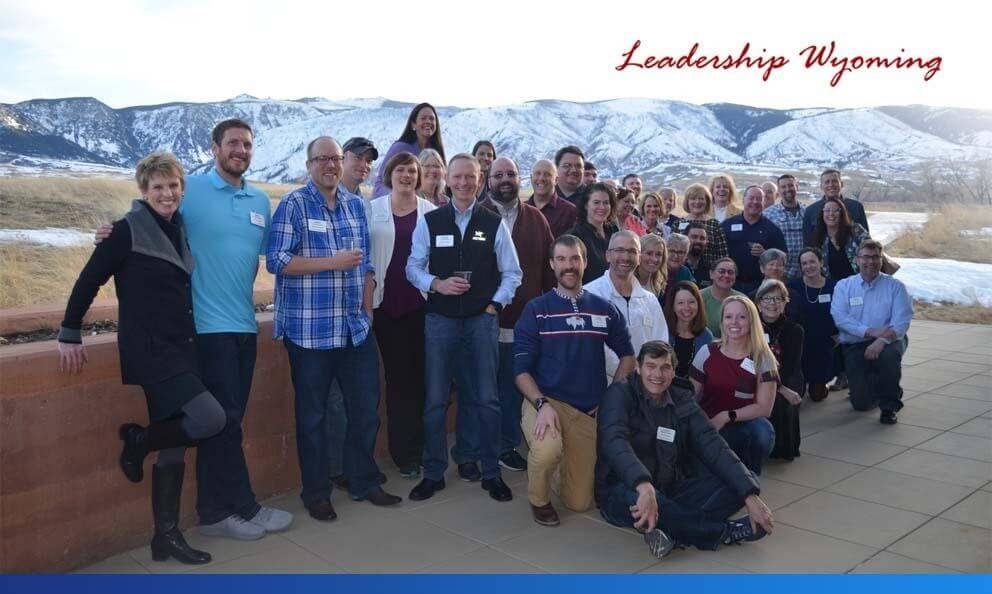 Leadership Wyoming is a professional development program for business and community leaders in Wyoming. Each year, a cohort of 50 leaders travel the state for nine-months to better understand the economy, issues, and opportunities of Wyoming. The program is designed to help Wyoming leaders understand the state and grow in their capacity as leaders. Each year, 45-50 leaders are selected for the experience that begins in August and is completed in May. Started in 2000, the nonprofit organization would see over 800 incredible leaders complete the program and continue on to lead their communities, state, and nation forward.
Building trust with leaders using anonymous online surveys
For over 20 years, Leadership Wyoming used paper surveys after each of their community sessions. Participants did not feel their responses were anonymous since they needed to turn it in using their own handwriting. They also felt rushed to complete the survey at the end of each session. Understanding the respondent complaints about their leadership surveys, Leadership Wyoming board members tasked the leadership team to seek an online survey solution that could keep survey anonymous and would allow respondents to complete the survey in a timely and efficient manner. They only had one week prior to their first community session to find the right partner, and that's when they found QuestionPro.
"I was concerned about implementing a new tool right before our session. I was amazed to find the ease of using QuestionPro," says Mandy Fabel, Executive Director of Leadership Wyoming. "The evaluation went off without a hitch, and our board loved the built-in reporting mechanisms. No more typing comments or tabulating results! We loved it!"
Empowering leaders with empowering data 
To gather feedback on program satisfaction, anonymous surveys were sent to each of the Leadership Wyoming participants. Each community session survey would take three to four days to deploy and field. Survey takers are able to fill it out on their preference of mobile device, tablet, or full computer. Participants appreciated that they could fill out the survey day-by-day using the save and continue option or complete it all at once. The facilitators and program committee members who viewed the results were able to make connections about elements within the Leadership Wyoming program that need to be altered. After using it across eight sessions over the past year, the leadership team is grateful to be able to easily identify strengths and areas that needed improvements and are actively working to implement positive changes that will impact the experience of every program participant. Already they are seeing dramatic improvements as participants have an effective and trustworthy tool to share their feedback.
Measuring course and curriculum improvements 
Over the past year, the Leadership Wyoming program has been busy overhauling specific courses and its curriculum. In the annual orientation survey, "The history of Wyoming" rated the lowest of all the courses among its participants in 2018. The program listened to feedback and transformed the course into "Tell me something I should know" which features three speakers who offered three different perspectives of Wyoming history. The course became more engaging for all participants. The overall satisfaction of the course rose to 4.6 out of 5 stars. Overall, the reviews of all the classes from the orientation survey averaged to 4.41 out of 5, showing an improvement from years past.
In addition to specific course updates, Leadership Wyoming focused its energy on adding new facilitators, new leadership, and new styles of learning to their program. The board sent a midyear survey to their participants to gather feedback to see if the changes are positive for the participants and are on track with their mission.
Results from the mid-year survey showed that only one of the 44 participants felt neutral about the relevancy of the curriculum taught at Leadership Wyoming. Overwhelmingly, over 43 out of 44 participants agreed to strongly agree that the curriculum was relevant to their growth as a community leader.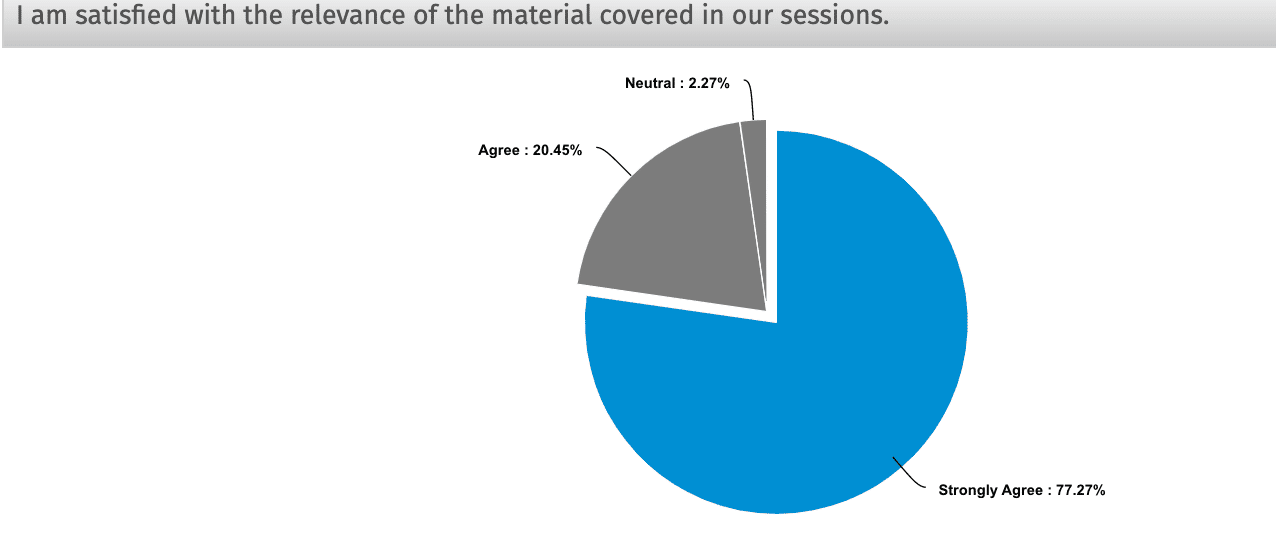 Every question asked in the mid-year survey included an opportunity for participants to share open-ended feedback. They ran a sentiment analysis – which uses advanced AI technology to automatically categorize positive, neutral, and negative feedback – and found all feedback to be overwhelmingly positive. This gives the board of Leadership Wyoming confidence and validation that all the changes made over the past year are paying off and making a lasting impact for everyone in their program.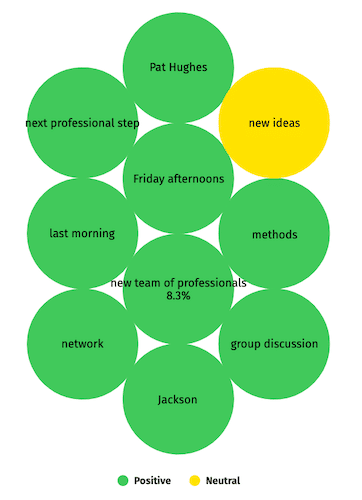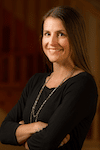 "With QuestionPro we save time and money by having an easy-to-use platform to build and deliver our satisfaction survey,"  says Mandy Fabel, Executive Director of Leadership Wyoming. "QuestionPro is saving us over five hours per month in operational work and improving the quality of our programming two-fold. It's efficient, user-friendly, robust, and we've been able to replace Google forms for any kind of data collection. It's the best tool for the job."