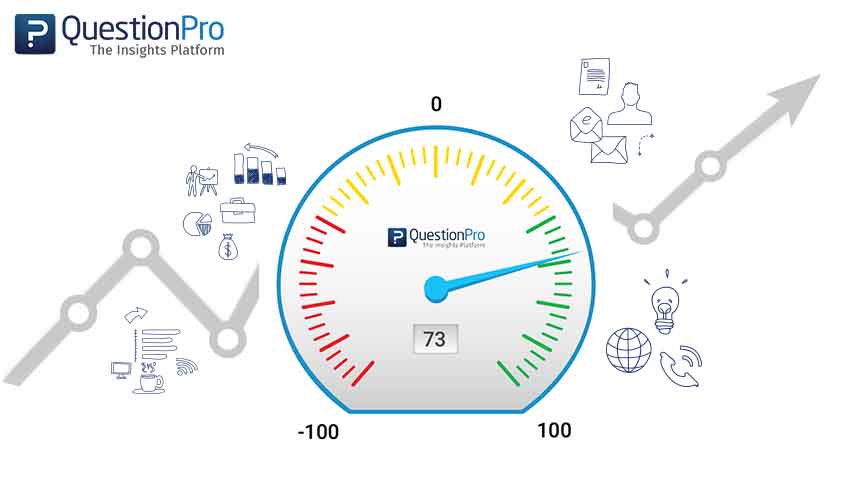 "Are my customers happy enough to share my brand with friends and colleagues? Can I get organic outreach through my existing customers?" – These are the questions that are answered by the most industry-tested and accepted customer survey question – The Net Promoter Score Question!
Why does your business need Net Promoter Score measurement?
For a business, any business, there is nothing more valuable in terms of revenue drivers than organic marketing. In other words, increase in consumer awareness and sales through current customer recommendations.
But how do you know who these customers are? If a customers is your brand promoter, how can you leverage that knowledge to enable more action on brand awareness? What can you do to identify and prevent brand detraction and abandonment?
This is where Net Promoter Score question, measurement and analysis can be the most valuable asset for your business.
Net Promoter Score is the lifeline of your customer experience strategy. It is the most data-oriented and accurate measurement of your brand's popularity and share-ability. The Net Promoter Score question has been industry tested for over a decade since 2003 and with the expansion of technology, its use and inevitable importance for business growth strategy has grown exponentially.
However, while asking the question is easy, analysing answers in bulk is not. This is the very foundation of what we understand as big data and its corresponding analytics.
Why QuestionPro CX?
QuestionPro CX is the most advanced customer experience measurement platform which is powered by online surveys and delivered through advanced analytics and thorough data-oriented insights.
CX comes closely packaged with not just a powerful Net Promoter Score measurement dashboard but also comparative NPS analysis configurable based on product/service lines, geo-location based NPS analysis and NPS benchmarking with complete charts and trends!