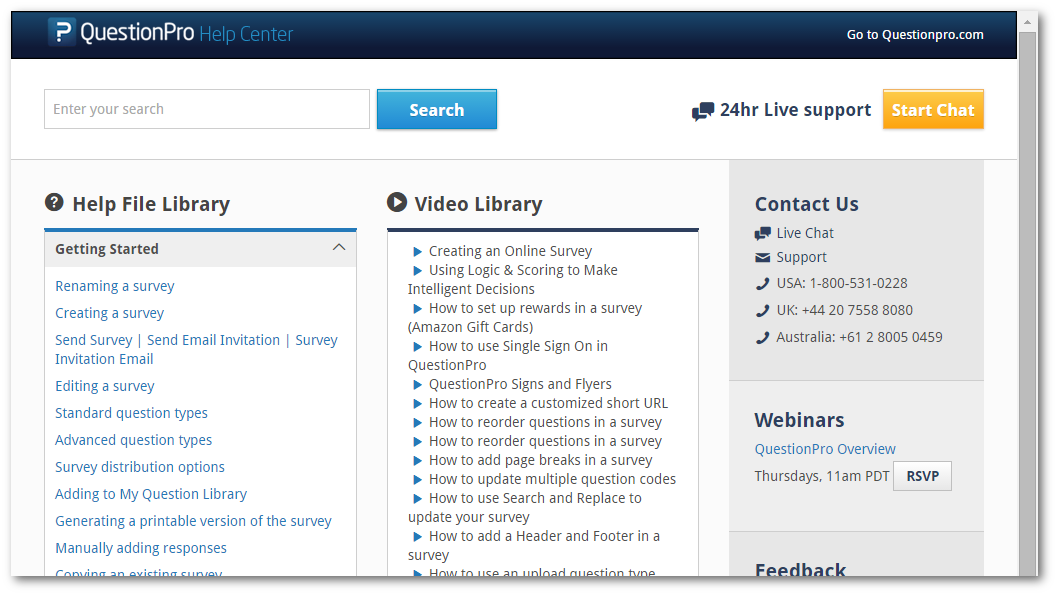 As easy and intuitive as it is to use, QuestionPro is also powerful feedback software. And while we gladly field support requests in real-time through 24×7 live chat support, email, and phone, we are also focused on providing detailed self-service help and support.
To optimize on-demand help even further, we've re-vamped QuestionPro's help section. It's now mobile-friendly for those on the go, has improved search capabilities, better browsing by category, faster access to additional contact options and more!
QuestionPro's New & Improved Help Center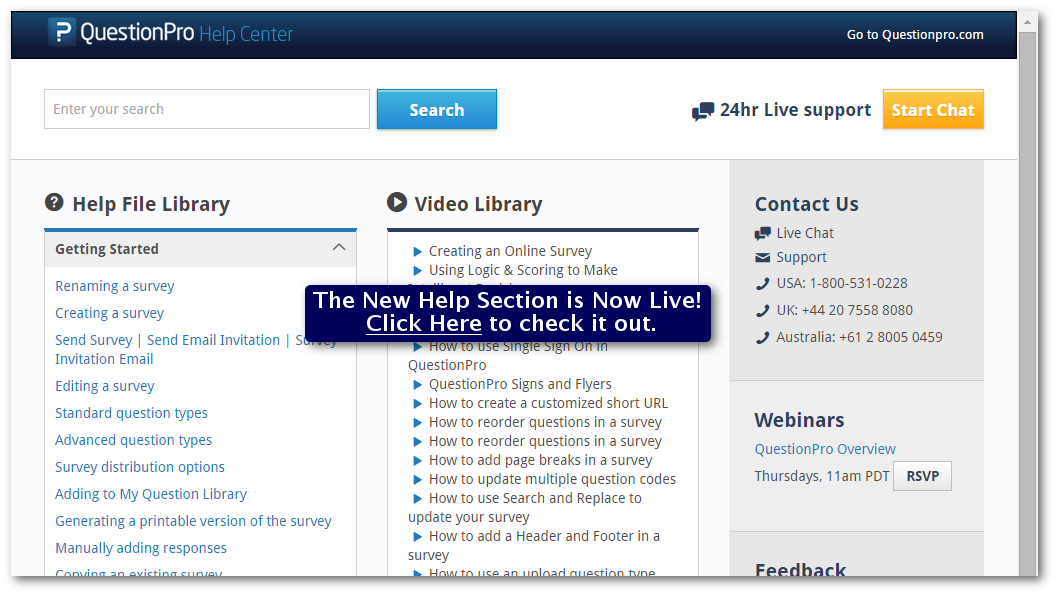 Now you can easily browse or search through QuestionPro's vast help library, peruse videos and more at your own pace.
Here are ways to access the Help Center:
On specific features when you see icon
When logged in: Click the "Support" link along the top of the site
You can visit the Help Center directly at https://www.questionpro.com/help.
What's Next for the Help Center?
Currently we are auditing all help files. This involves updating the entire selection of hundreds of individual files, revising screenshots and filling in any missing gaps. This process will be completed shortly and files are being updated as we go so you'll see a lot of changes. Next up will be the how-to video section! In the mean time, you can find updated how-to videos on our YouTube channel.
More to come – stay tuned!