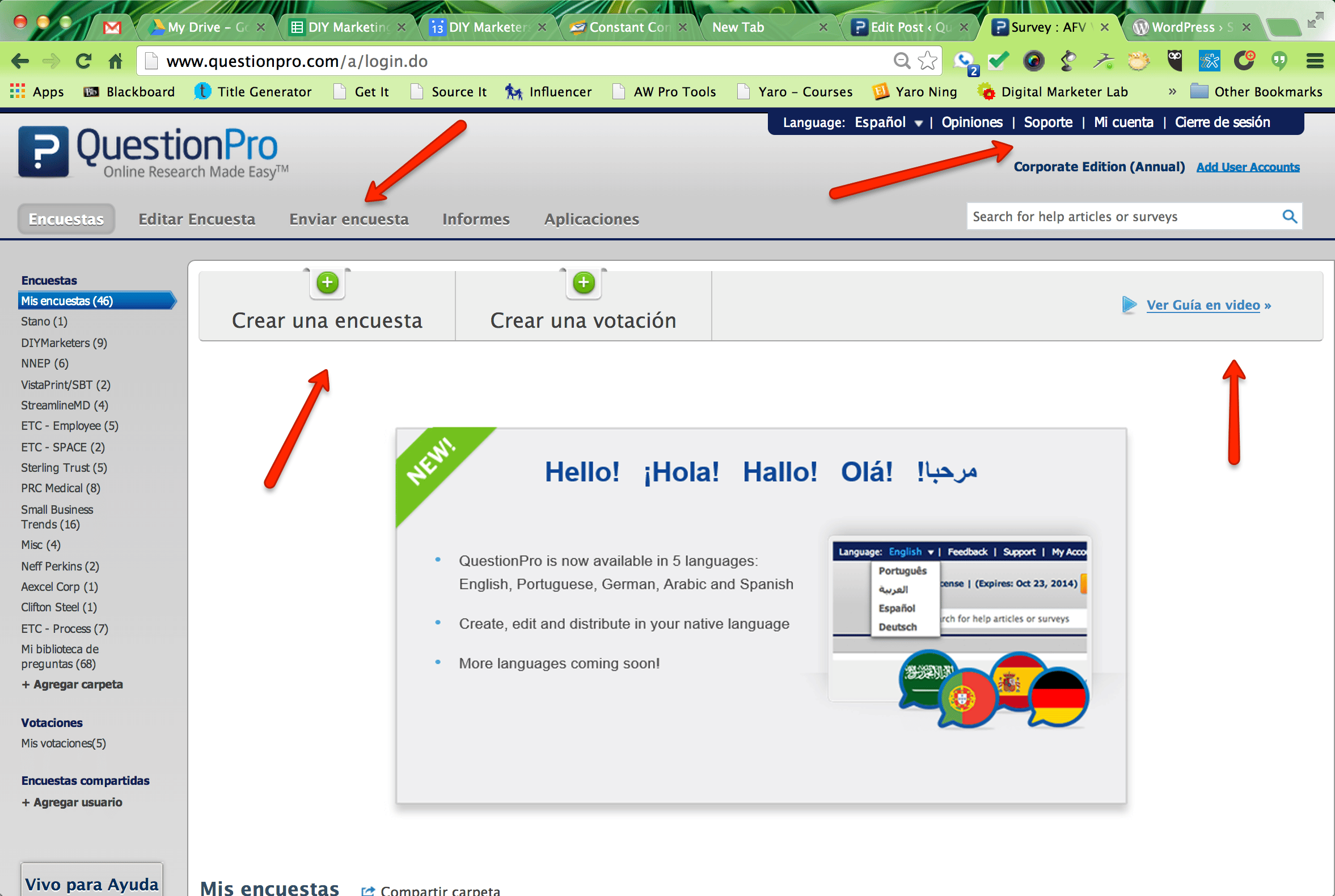 Yes, English has become the standard language of the internet, but I've always been in awe of people all over the world having to use their favorite applications in a "foreign" language. Just doesn't seem fair.

This week, QuestionPro announces something really exciting – you can see your QuestionPro platform in five languages – so, no more translating for YOU
Drumroll Please — How to see Your Platform in 5 Languages
First, here are the new five languages that you can see the platform in:
English
Portuguese
German
Arabic
Spanish
And now for the incredibly complicated way to convert your language:
In the upper navigation menu you'll see "Language" and when you click on that, you can choose a language: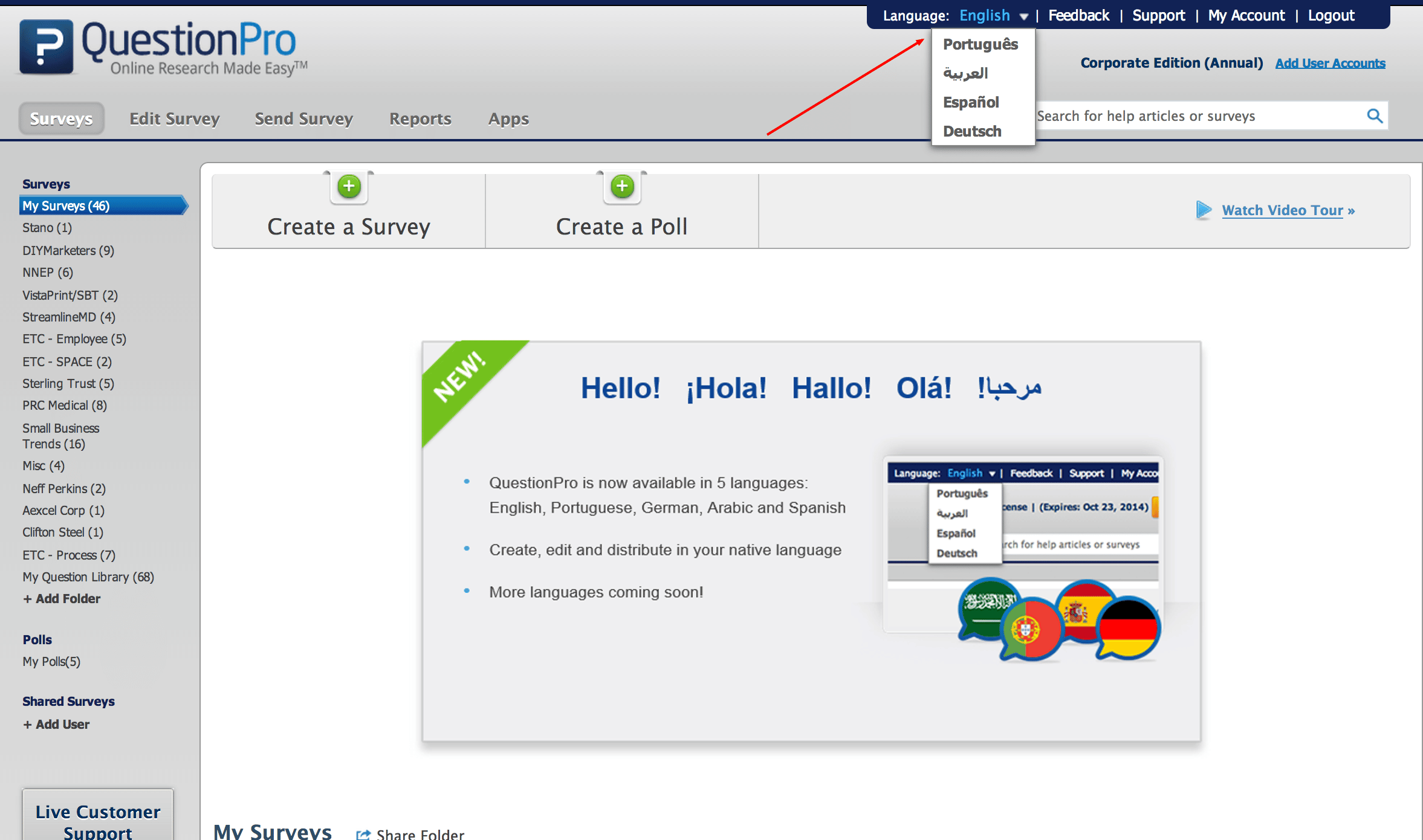 Once you choose the language – this is what you'll see –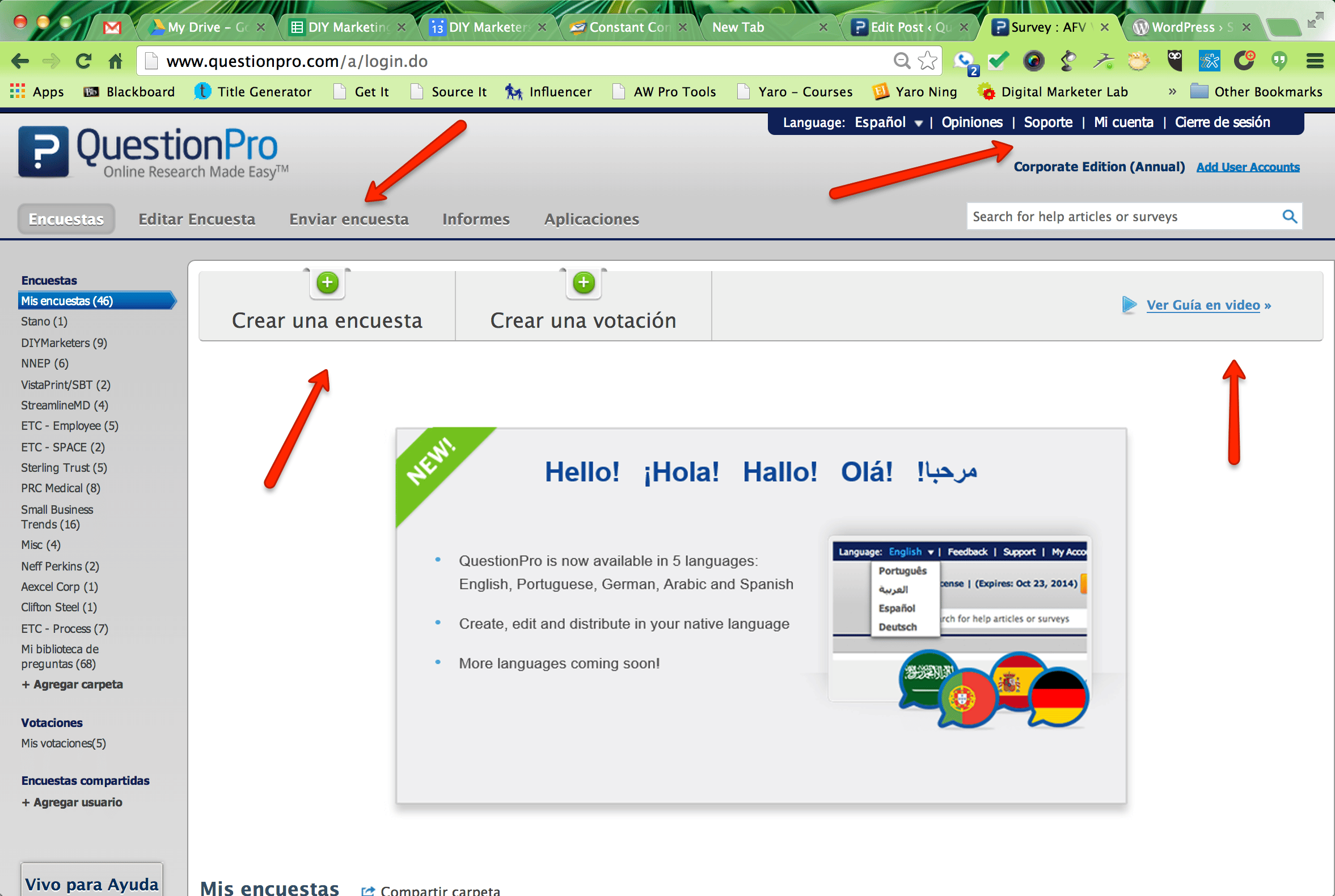 You'll notice that the navigation bars are all instantly translated into the selected language (in this example, I've chosen Spanish).

So what?
Of course, if English is your native language, this may not be a big deal for you, but this is a really great benefit to folks for whom English is NOT native and will really help them speed through their online survey projects.
It also speaks to QuestionPro's commitment to being in-tune to the needs of their users – to listen to and to listen for what would help them use the platform better and faster.
More languages coming soon!