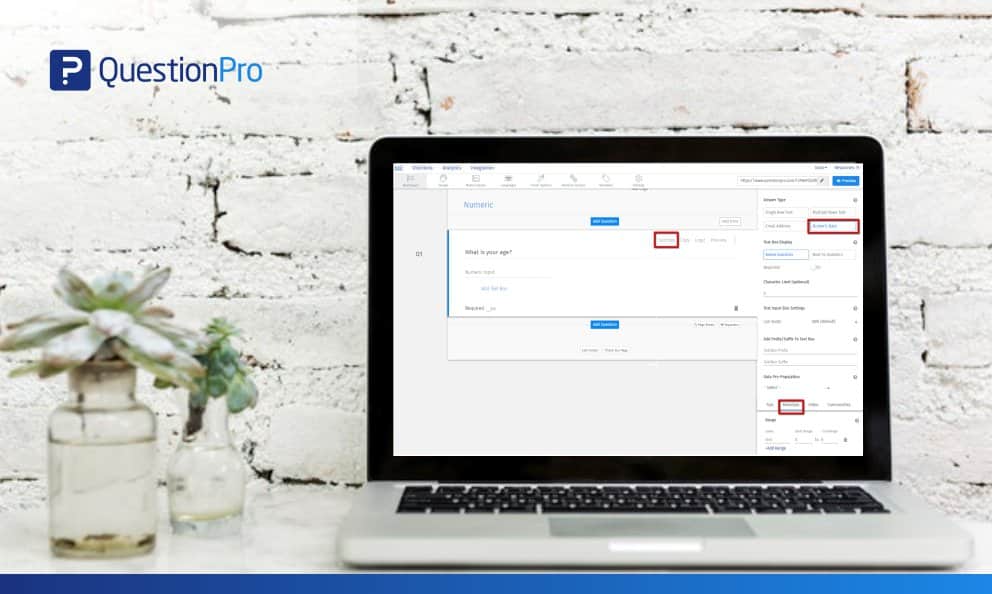 Ever asked respondents to input numeric data and wanted to arrange groups of numbers into intervals? You can activate this option with our number binning tool.
Numerical Binning is a way to group a number of more or less continuous values into a smaller number of "bins". Creating ranges or bins will help to understand the numerical data better.
For example, if you have age data on  a group of people, you might want to arrange their ages into a smaller number of age intervals. Creating age bins will further help you to understand the nature of a particular age groups created.
To create a range for a numeric question type go to:
Workspace » Add Single Row Text » Settings » Numeric Data » Metadata » Range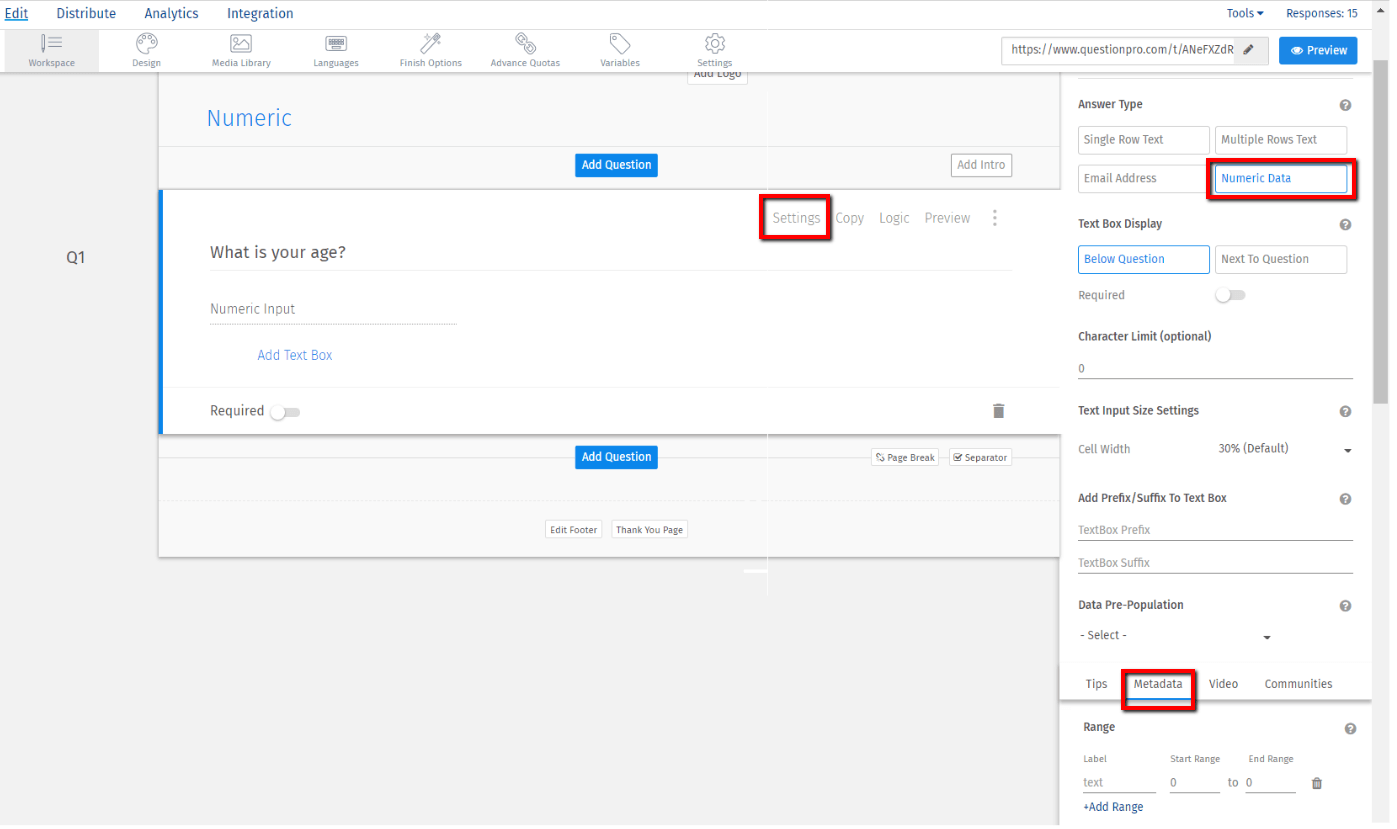 Next, provide a label for the range to be created, which is a name given to the range you wish to creat. It can be numeric or alphabetical.
Range of label examples
Create income bins with labels:  Low income, Medium income, and High income.

Create age bins with labels  Under 18 years old, 18 – 25 years old, 25 – 50 years, etc.
Finally, provide numbers in start and end ranges. Click on 'add range' to add a row and create more bins. A maximum of 7 rows can be added.
What is the analytical output for numerical binning?
Once the range settings have been updated, and responses are collected, the visualization of the number binning range can be viewed in the dashboard as a histogram.
Viewing the histogram
Login » Analytics » Dashboard » Scroll down to the question number to view the results.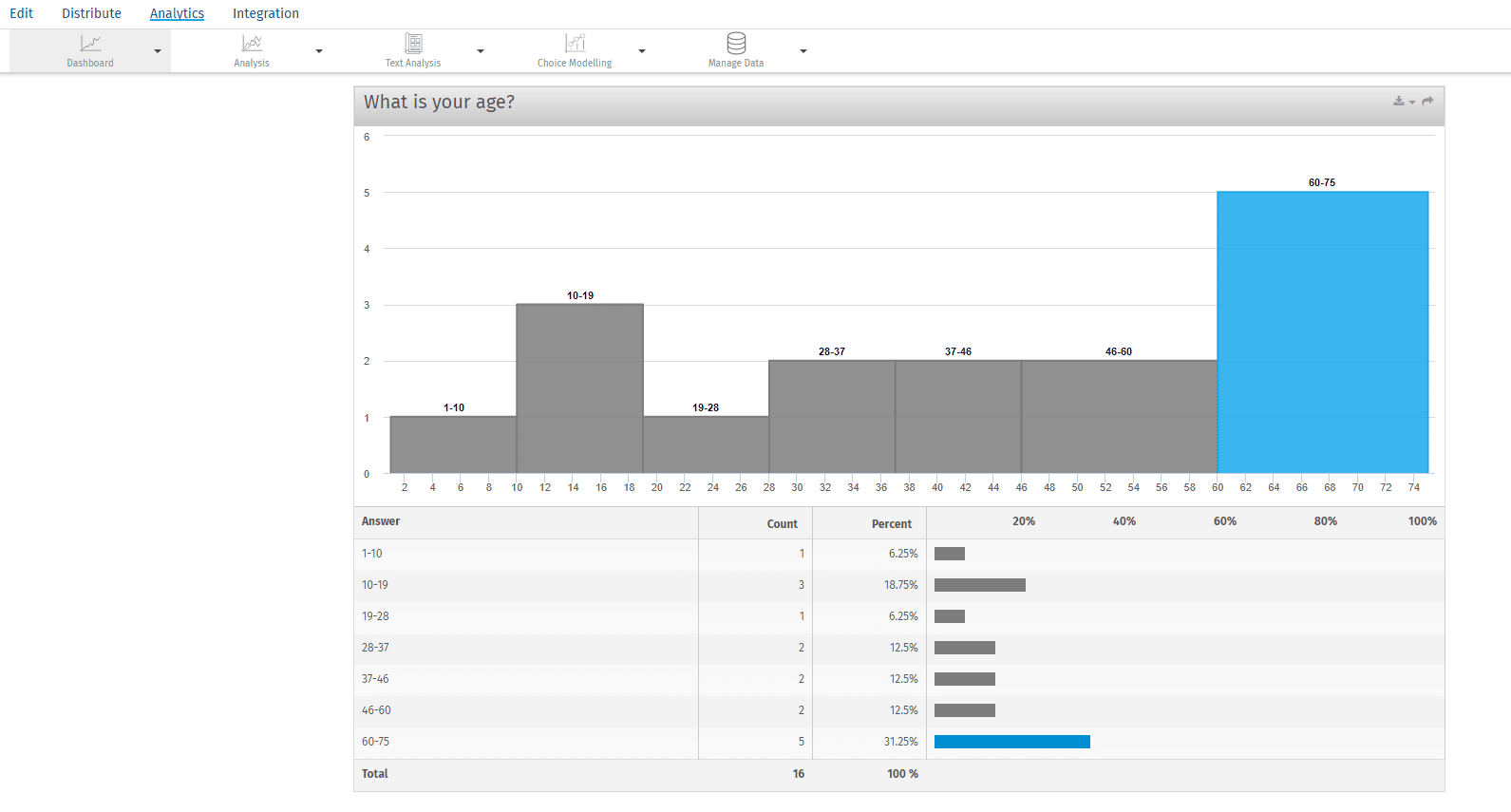 The results in the histogram provides the frequency count of the range created. If you wish to make changes to the range labels, you can change the range values under edit survey settings. The histogram under 'Dashboards' will change accordingly.
This feature is available exclusively for enterprise license clients. If you are interested in number binning, we recommend to connect with our account executives to learn more about our enterprise solution. Our enterprise license includes a dedicated customer success manager, access to advanced questions, settings, analytics, and integration options.