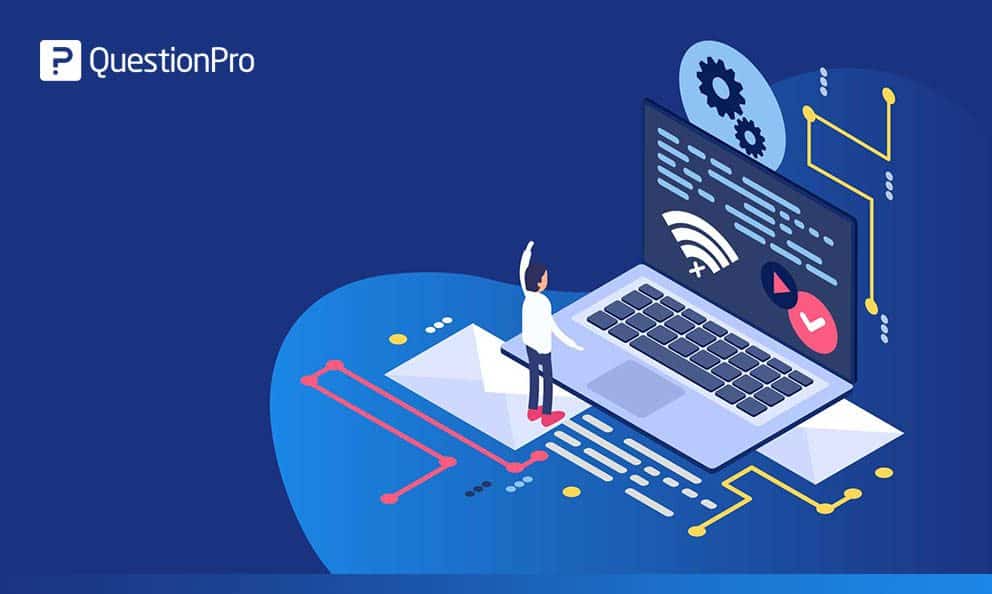 Offline survey applications play a crucial role in market research and are a boon for measuring net promoter scores. They enable researchers to collect survey data and responses in an offline mode. An efficient offline survey software enables you to create surveys and collect responses without an internet connection. With the help of a mobile device, the offline survey software or tool collects survey responses without an internet connection.
The offline survey app helps collect customer feedback in real-time with any smartphone, tablet or similar mobile devices. The data is stored locally and synced at a later time once the device is online. Our survey software allows you to collect data across remote locations with the offline survey app. You can collect valuable survey data despite poor internet connectivity and is really helpful for trade shows and other remote events.
QuestionPro's offline survey tool enables you to create surveys easily and conduct field research using its efficient mobile survey app. Offline surveys are very much needed for efficient market research and data collection. Download our free offline survey app from Google Playstore or Apple store and start conducting insightful surveys on the go.


Top 10 reasons to use this offline survey software:
Easy offline/Online Access to your surveys
The offline survey software and tool enable easy access to your offline surveys using the QuestionPro offline survey app.
The application collects the survey respondent's real-time geolocation data. This location data is stored along with the response. It is then synced with the tool once the mobile device is online.
The tool enables you to display a custom text summary or instructions on how to complete the survey. This guides the field personnel and the survey respondents into completing the surveys and ensure a good response rate.
Conduct efficient feedback surveys with the single-select question type with the radio button options. This question type allows respondents to answer the questions quickly, thereby reducing the overall survey time.
Improve the respondent's survey experience with rank-order questions. This survey feature allows users to move the options up or down in order of their preference or importance. Again, this reduces the respondent's efforts and reduces the overall survey time.
Videos are the most engaging means of communication. Use the offline survey software to set up a video question with ease and collect survey responses using the offline app.
The application's offline survey mode allows you to use skip logic. This feature enables you to skip questions and jump to a particular question, later in your survey. This skip logic is based on the respondent's response to a particular question.
Multiple-choice questions
Easily set up and use multiple-choice questions to let users select multiple options from a list of options.
Enable one of the most popular question types – the slider question, for your offline surveys. The slider rating question type makes it easy for users to rate options by moving a slider to the desired rating or range.
Allow users to input their signature in response to a survey question. This can be done using a stylus or touch in case of touchscreen mobile devices.
How to set-up your offline survey software and tool in 3 easy steps:
Step 1:
Login to your QuestionPro Account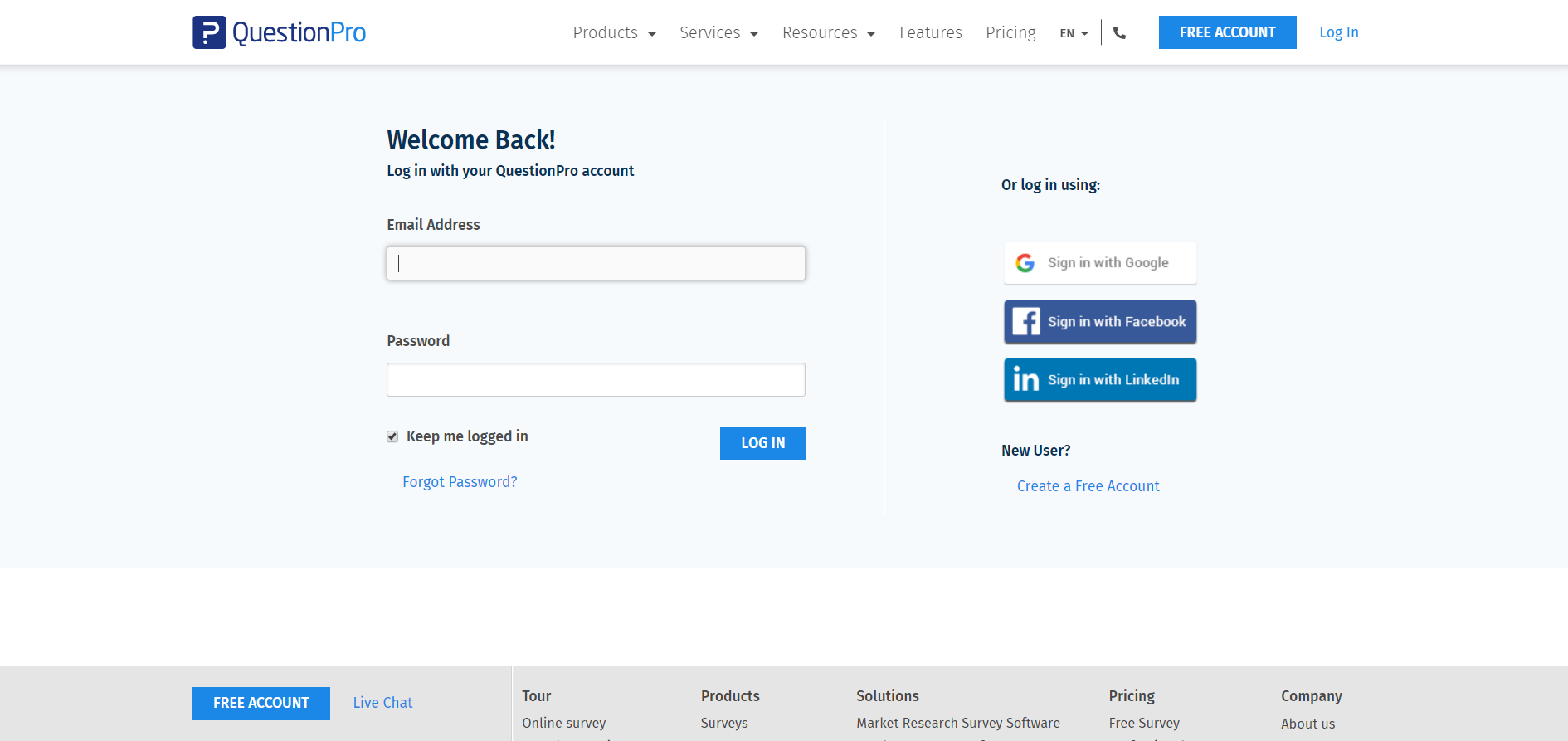 Step 2:
Click, New Survey

Create a survey by adding the selected types of questions.

Go to Mobile >> + Add device

Add the devices on which you intend to conduct the survey

After each successful device addition, the offline survey tool generates a unique username and password for each device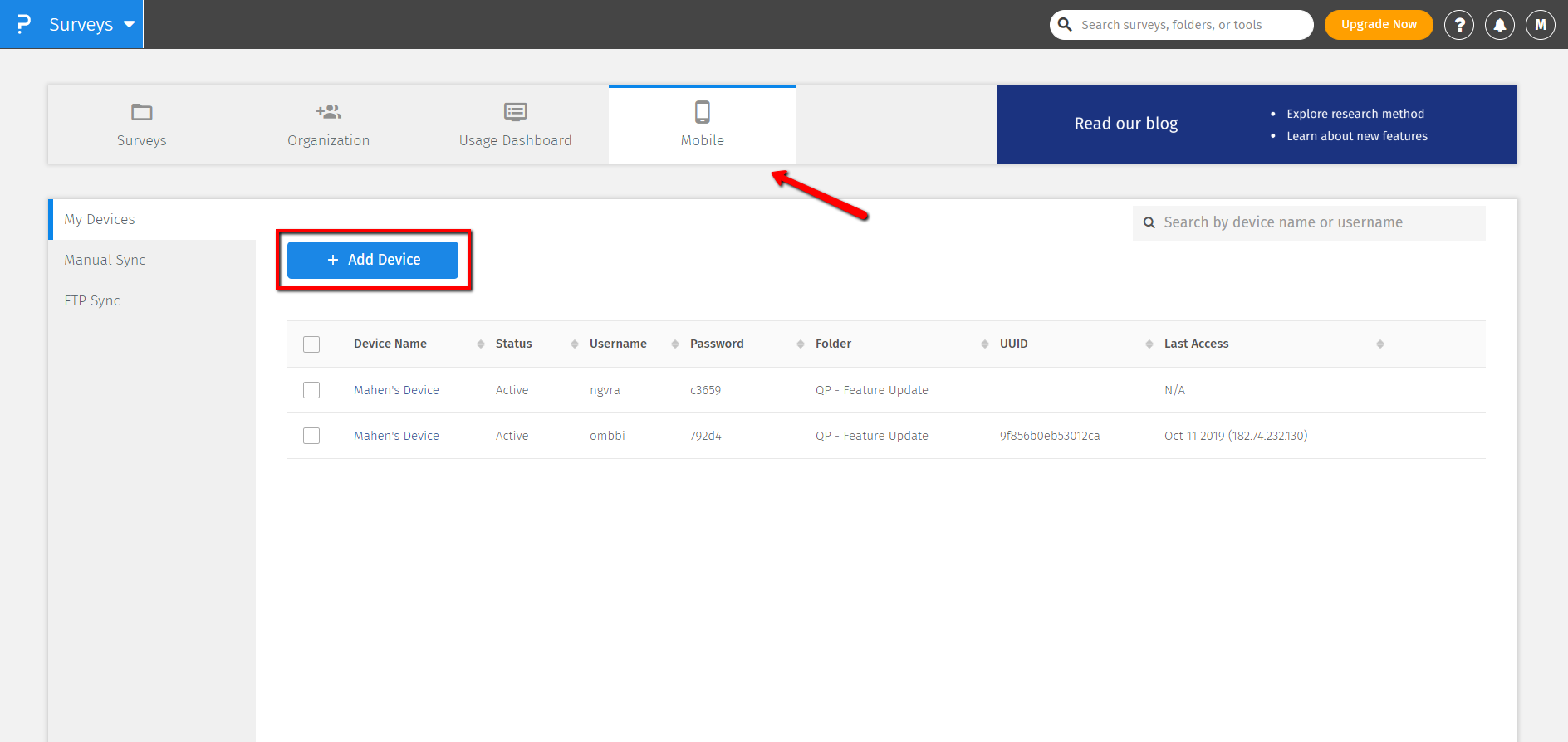 Step 3:
Login to the corresponding devices using the respective login credentials

The created surveys are available on every logged-in device.

The offline survey tool is now ready to collect responses offline.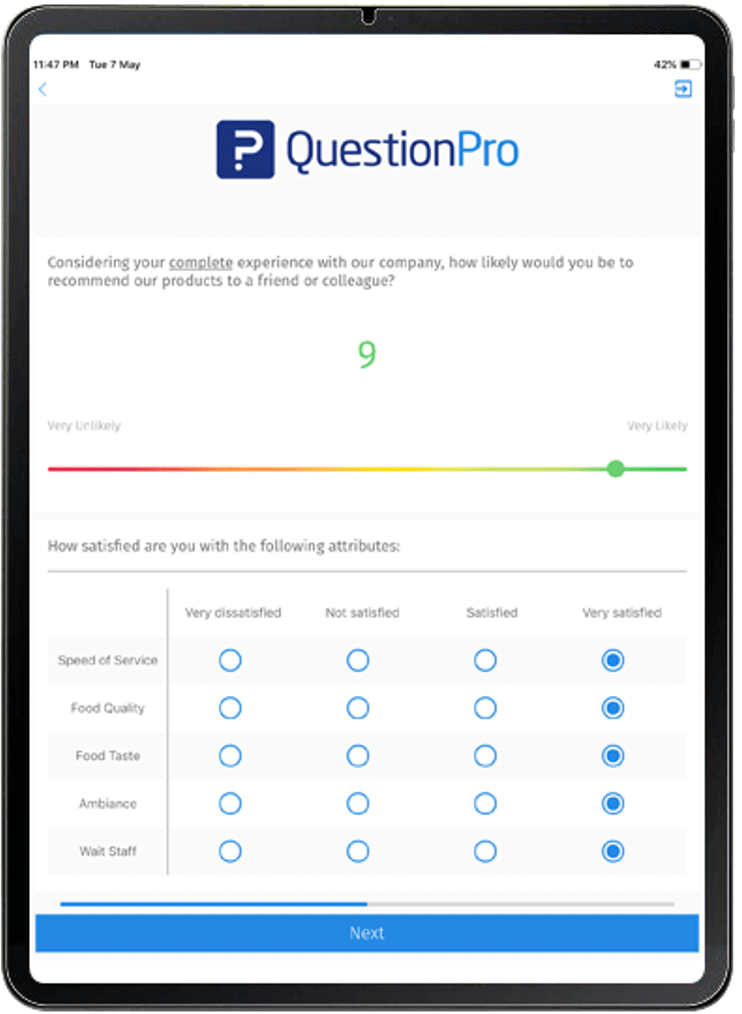 The QuestionPro App's offline survey mode facilitates anytime and anywhere survey data collection using Apple and Android mobile devices. Combined with QuestionPro's powerful online survey creation, distribution, and analysis tools, one can have a complete platform for offline response collection and feedback management.