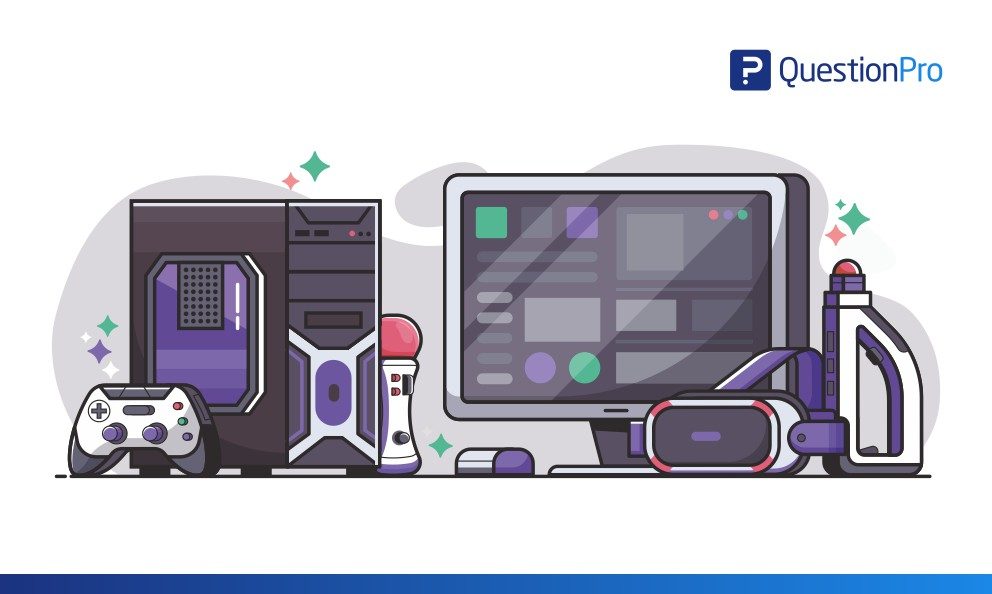 The global media and entertainment market has consistently been on the rise. Revenue is projected to reach up to $2.2 Trillion by 2021, according to a report published by Statista.
The gaming market is an ever-growing and integral segment. 78% of the global gaming revenues in 2017 came from the worlds two biggest gaming regions, North America and Asia-Pacific. Online gaming has grown remarkably over the past decades. With the growth in online players and the rate at which games are being developed and released, it is safe to assume online gaming is here to stay.
Forecast – Leading gaming markets worldwide in 2019, by gaming revenue
As per a recent report published by Newzoo, a leading global provider of games and esports analytics, it is estimated that the US, with revenue of almost $36.8 Billion, will lead the gaming market by the end of 2019, overtaking China which won't be far behind with a revenue of $36.5 Billion. Japan, South Korea, and Germany come in third, fourth, and fifth with revenue forecasts at $19 Billion, $6.1 Billion, and $6 Billion respectively.
If you want to look at the popularity and growth of a successful game, Statista reports that the number of console and PC players of PlayerUnknown's Battlegrounds (PUBG) worldwide rose from just 2 Million in May 2017 to 50 Million people worldwide in June 2018.
As per Newzoo's Global Games Market Report, gamers spent about $137 billion this past year on games. They are expected to spend about $150 Billion in 2019. Looking at previous years' gaming revenue, a trend can be noticed.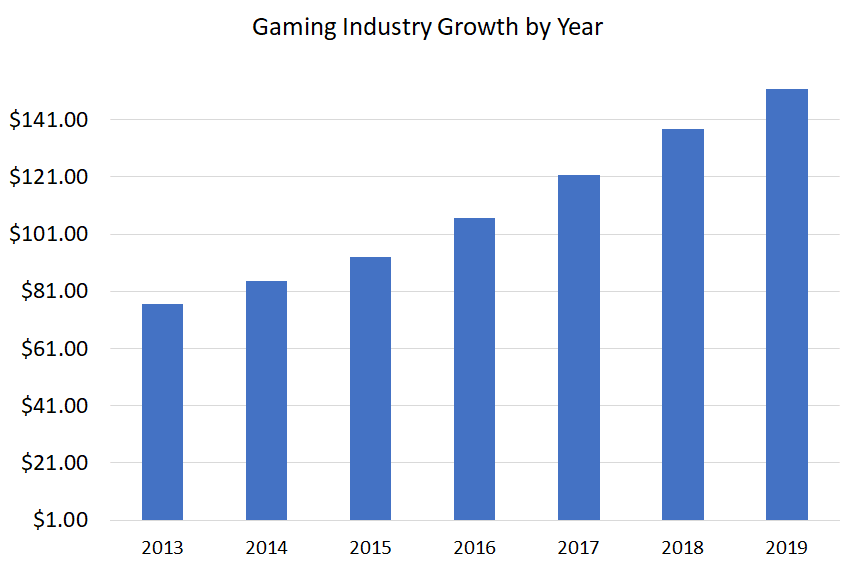 Increasing Player Bases, Investments, and Revenues
Gaming, much like other forms of entertainment, has become a huge industry. Here are a few exciting statistics that are sure to amaze you:
Digital Information World

indicates that there were 2.3 Billion gamers worldwide in 2018 and that by 2021 that number will rise to 2.7 Billion. That is 35% of the world population.

As stated by an article published in

Forbes

, as of September 2018, the game Pokemon Go alone had generated $2 Billion in revenue.

Even going back to 2016, the revenues for video games surpassed those of the music and film industry combined.

While most developers don't release budgets for modern games, the combined development and marketing costs of Grand Theft Auto 5 (released in 2013) totaled to about $256 Million. Only the very largest films of all time (including their marketing costs) top that cost.
What platforms are games being developed for?
According to an article published ahead of the 2019 Game Developers' Conference, here is a divide on which platforms were being developed. PC still rules the world of platforms with 66% of all games developed for personal computers. Smartphones and tablet devices are in close contention with PS4 consoles where 38% of games are developed for smartphones compared to 31% for PS4 consoles. Next, in line, comes the Xbox ONE console at 28% of the share. Mac Computers, Nintendo Switch, VR Headsets, Web Browsers, and AR Headsets fare 20%, 18%, 17 %, 13%, and 7% respectively.
But what about gamers by platform?
As stated by the ESA (Entertainment Software Associaton) 2018 sales, demographics, and usage data release, US households play games on the following platforms
PC's: 41%

Smartphones: 36%

Dedicated Gaming Console: 36%

Wireless Device or tablet: 24%

Dedicated Handheld System: 14%

VR Device 8%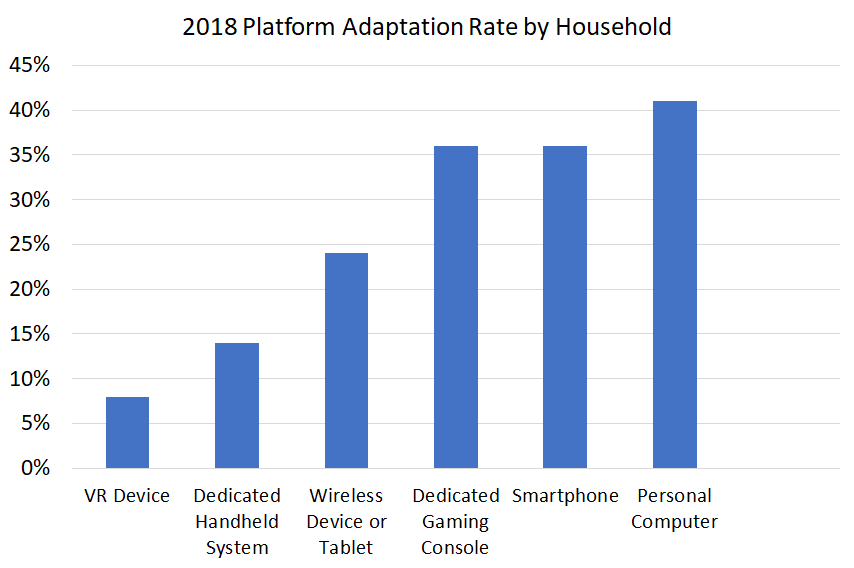 The average gamer today
What comes to your mind when you think of a gamer today? While you may think of the average gamer as a young male, probably between the age of 20-25, you might be surprised to learn about some of these statistics regarding gamer demographics.
A gamer's average age is 34 years. Male gamers are 32 while the average age of a female gamer is 36. Young people may dedicate more time to gaming as a hobby because they have more time. But the market is skewing towards middle age as more people are growing up with games in their life.

45% of gamers are women. Although it must be noted that the games males and females play vary in many cases.

While the percentages of "core gamers" are similar along gender lines, men are across the board more likely to pay for games.

70% of 'core gamers' who say that gaming is an important part of their lives are men.

Of frequent gamers, 55% say that online games help them connect and stay close to their friends.
The rise of gaming – 2019
According to a report published by newzoo, one of the leading global providers of games and esports analytics, now more than ever, gaming is at the heart of the entertainment business. The way customers engage with games is constantly changing. This results in more overall engagement. But it also gives way to a totally new breed of game enthusiasts. There are now more than 2.5 billion gamers across the world. They are forecasted to spend more than $150 Billion on games in 2019, depicting a rise of 9.6% year on year.
Console gaming will be the fastest-growing segment this year, growing 13.4% year on year to $47.9 Billion in 2019. For the second year running, the growth of console games will overtake the growth of mobile games. But, rising anticipation toward the next generation of consoles will slow down the market during the second half of the year.
PC gaming is forecasted to be the slowest-growing segment, increasing only by 4.0% per year to $35.7 billion. Despite the segment being smaller in size, PC's status as the bedrock of innovation in the games market remains evident to this day.
Finally, we invite you to explore our functions to create your own Gaming Surveys.