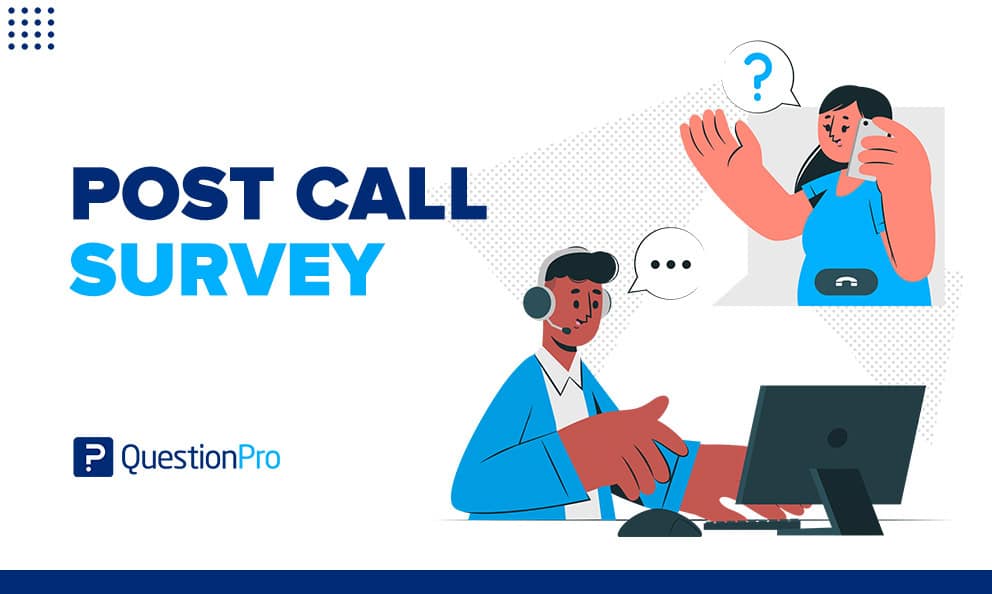 A very general application of a post-call survey is that It helps you gain really important feedback from your customers/participants, which helps you serve them better in the future.
What is a Post-Call Survey?
In general, a Post Call Survey takes place after normal call treatment. It is typically used to determine whether customers are satisfied with their call experiences. For example, let's assume you were contacted for the Call of Duty World League Championship.
So consider the gaming event you just witnessed and been a part of. It would be insightful for you to get inputs using a post-call survey.
Importance of a Post-Call Survey
For example, in the above contest, you might have faced some minor technical issue, and you could have also raised a complaint, but just like you, there might be an 'n' number of contestants who could have faced it.
Now, as a provider, it is pretty difficult to analyze or find one person's experience or a specific issue, so this post calls for surveys even help you in this matter. Instead, finding an error in a specific part identifies a mass defect.
At the same time, it also helps you gain the trust of existing customers. At times, it also helps retain your existing customers, who are for some or the other small cause, not time being happy for you.
QuestionPro's solutions
Talking about QuestionPro, we have not just OBSERVED, ANALYSED, and PROCURE our customers for the last couple of years. Still, we have been making it our top priority: Customer Success/Satisfaction, and that is why our clients love us!
How will this survey help YOU? As mentioned, we know the backbones of our customers, and for the gaming industry, we have some giants linked up with us.

The following survey you are going to take is a just and straightforward example of a post-survey and a replica of what BIG can be achieved using our platform. However, with QuestionPro, you can certainly even the SKY is not the LIMIT.
The most crucial factor that matters in the gaming industry is your user's experience. Thay have a lot of providers to chose from, and you all of the providers do offer them all of the genres they are looking for. But in the end, a user will opt for the one given the BEST EXPERIENCE.
Collecting user feedback without disrupting the gaming experience requires simplicity and accessibility. QuestionPro research software enables you to connect and understand how your players think and feel.
Collect meaningful feedback while also ensuring an efficient survey experience for the user. Now, to be at the top of it, you must measure the user experience in all possible facets. Here, QuestionPro comes into play. We offer a variety of tools that you can use to get a sense of your user's choice.
Authors: Aditya K. & Naimuddin Ahmed