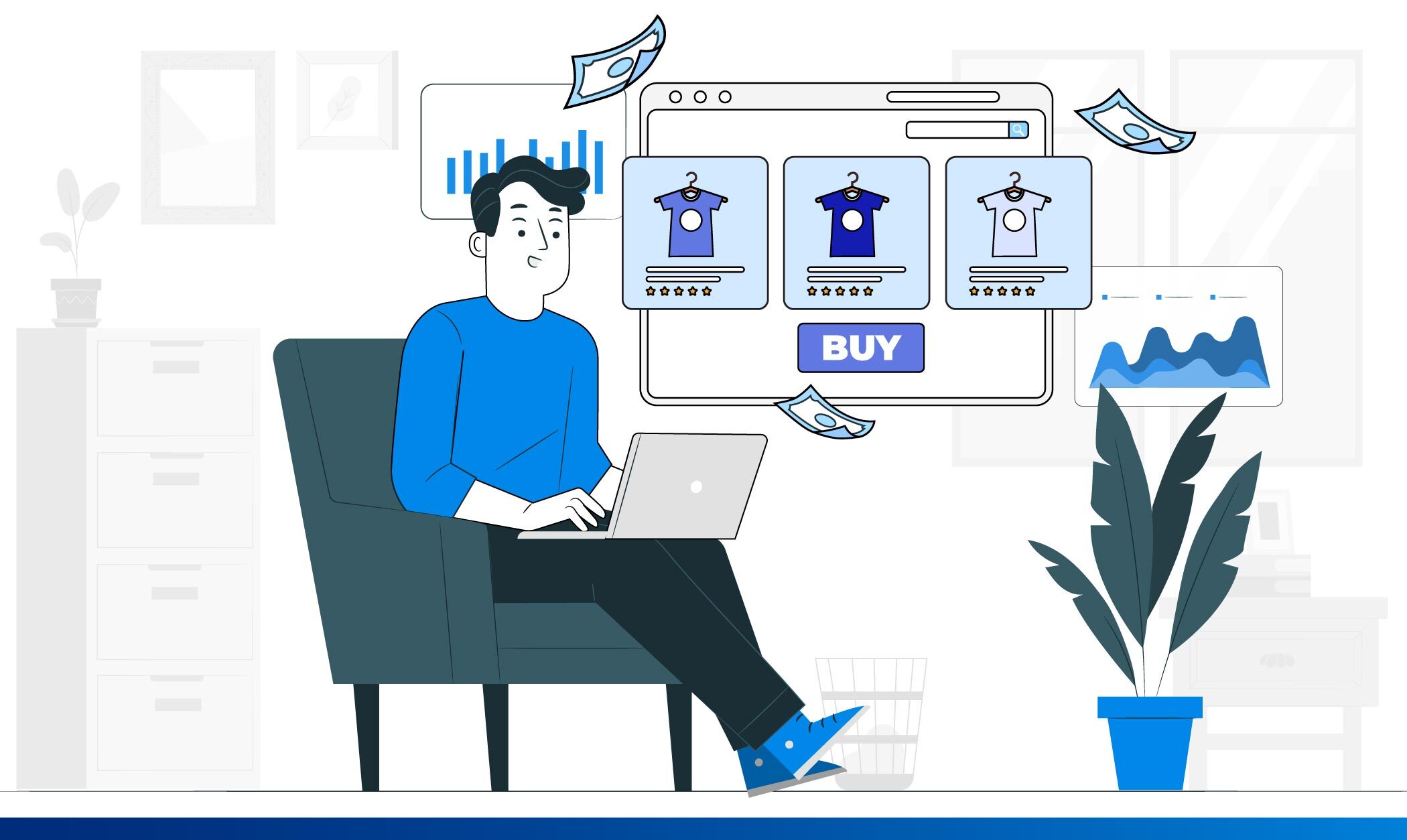 Product differentiation is one way that a business can set itself apart from its competitors in the market. This process is a way to sell to a certain group of people. You should understand this idea if you want to move up in your sales, marketing, or business job.
In this blog, we talk about what product differentiation is, why it's an important part of marketing, various types of product differentiation, and how to make your product stand out in the market.
What is product differentiation?
Product differentiation refers to the primary factor or factors that set one company's goods or services apart from those of its rivals. Product diversification that works results in brand loyalty and higher revenue.
A product differentiation strategy entails finding and showcasing a product or business's distinctive attributes as well as the key distinctions between it and its rivals. To make a product or service appealing to a target market or audience, product differentiation and creating a compelling value proposition go hand in hand.
If done well, product differentiation can give the seller of the product a competitive edge and ultimately increase brand recognition. The quickest high-speed Internet service or the most fuel-efficient electric car on the market are two examples of distinct products.
Importance of product differentiation
Product differentiation is very important for businesses for several key reasons:
Product differentiation lets a company get an edge over its peers. A business can set itself apart and stand out in the market by giving unique features, better quality, or new ways to do things. This difference helps draw in customers and makes it hard for competitors to copy or directly fight.
Differentiated products are more appealing to customers. When presented with a variety of options, customers are more likely to pick a product that meets their needs or offers special advantages. Businesses can gain customers' attention and preference by offering a unique value proposition, which boosts sales and market share.
Differentiated products frequently fetch higher pricing. Customers are more likely to pay more for a product when they believe it to be special, exceptional, or exclusive. This pricing flexibility enables companies to increase sales and profit margins, which benefits their overall financial success.
Product differentiation is essential for brand development. Products that are distinct and distinguished help build the brand's reputation and image. When a company continually produces goods with unique qualities or advantages, it improves customer loyalty, fosters trust, and boosts brand equity. This then creates chances for additional growth and expansion.
Businesses can reach out to new markets or clientele by differentiating their products. Businesses can expand their reach and draw in new customers by catering to particular requirements or preferences that conventional products need to be more effectively met. Through this growth, the client base is diversified, the company is less dependent on a few key markets, and its resilience is improved.
Innovation and adaptation
Innovation within a company is fueled by product differentiation. Businesses must spend money on R&D, investigate cutting-edge technology, and keep connected to shifting consumer wants if they want to generate distinctive and differentiating products. With such an emphasis on innovation, the business becomes a leader in its field, encourages growth, and develops creativity.
Types of product differentiation
Product differentiation is the method companies use to make their products or services stand out from their competitors. Companies try to get people to buy their products by pointing out their unique features, benefits, or qualities.
Businesses can make their products stand out in a number of ways. Here are some of the most common ones:
Physical attributes
Physical differences are often used to set goods apart from each other. This can be because of differences in size, shape, color, style, materials, or anything else that can be seen.
For example, Apple sets its iPhones apart by making them look sleek and using high-quality materials.
Performance features
Putting the spotlight on certain performance features or abilities can help set goods apart. This can mean putting more emphasis on speed, stability, efficiency, power, or anything else that makes the product stand out in terms of how it works.
For example, automakers often set their cars apart by their horsepower, how well they use gas, or their improved safety features.
Quality and durability
Putting an emphasis on quality and durability can be a good way to stand out. Companies can make products that people think are more reliable and will last longer by using higher-quality materials, stricter manufacturing methods, or better craftsmanship. Luxury brands often stand out by having better quality and better workmanship.
Technology and innovation
Products can stand out from the crowd if they have cutting-edge technology or new features. This can be done by adding new features, using advanced software or hardware, or taking advantage of new technologies to offer users unique benefits. Companies like Tesla stand out because of their electric car technology and features that let them drive themselves.
Branding and reputation
Building a strong brand and image can be a great way to stand out from the competition. When customers think of a brand in good ways, like trust, dependability, or prestige, they may choose that brand over others. Strong branding can connect with customers on an emotional level and set items apart by their intangible qualities.
Customer service and support
Providing great customer service and support can make a company's goods stand out. This can be done by giving customers personalized help, longer warranties, easy returns, or support 24 hours a day, 7 days a week. Differentiating yourself through great service can keep customers coming back and bring in new ones.
Price and value
Using price and value to set yourself apart from competitors means giving products at lower prices or better value than your competitors. This can include things like discounts, promotions, bundle deals, or better price models (like pricing based on a subscription plan). Companies like Walmart stand out because of their low prices, while names like IKEA stand out because their furniture is affordable and stylish.
Ways to do product differentiation
Making your product or service stand out from those provided by rivals is the process of product differentiation. You must develop distinctive features, advantages, or traits to differentiate your goods in the marketplace. For effective product differentiation implementation, follow these steps:
Identify your target market
Know the demands, inclinations, and problems of your target audience. Your ability to differentiate your products in a way that meets their particular needs will be aided by this understanding.
Examine the products and strategies that your competitors are using. Find out what makes them unique and where the market has gaps. You can create a special value proposition with the use of this knowledge.
Define your unique selling proposition (USP)
The fundamental features or advantages that set your product apart and add value should be identified. Your USP needs to stand out from the competition, be pertinent to your target market, and be challenging to imitate.
Focus on product features
Make improvements to or add features that are particular to your product and meet the demands of your target market. This can include ground-breaking technology, excellent quality, flexible customization choices, practicality, or outstanding design.
Offer superior customer service
Deliver top-notch customer service, effective order processing, and individualized encounters. By providing exceptional customer service, you may set your product apart from the competition in terms of both features and overall satisfaction.
Develop a strong brand identity
Develop a brand that appeals to your intended market. Create a recognizable brand with a consistent voice, image, and values to set you apart from rivals. Use branding components like logos, colors, and slogans to emphasize your distinct positioning further.
Communicate your differentiation
Marketing channels, including advertising, packaging, website content, and social media, specifically highlight your product's distinctive qualities and advantages. Make sure to emphasize how your product solves problems that rivals are unable to.
About your product and how it differs from others, give specific details. User manuals, tutorials, and customer reviews can all be used to accomplish this. By educating your clients, you can make sure that they are aware of the benefits of your product and why they should buy it.
Follow market developments, competitor activity, and customer input constantly. Maintain a competitive edge by regularly evaluating how unique your product is and making the required improvements. Consumer feedback should be taken into consideration while you iterate your product.
Conclusion
Product differentiation is essential for businesses to flourish in a crowded market and stand out. Businesses can draw in customers and forge a distinctive brand identity by providing distinctive and cutting-edge features.
With the help of QuestionPro, a potent survey and research platform, businesses can better understand their customers. Businesses may better their product differentiation efforts by understanding customer tastes, spotting market trends, and making educated decisions with QuestionPro.
Companies may successfully explain their distinctive value propositions and modify their solutions to suit customer needs by utilizing QuestionPro's capabilities. Product differentiation combined with tools like QuestionPro becomes a major driver for continuous growth and market success in a world where customer preferences are always changing.