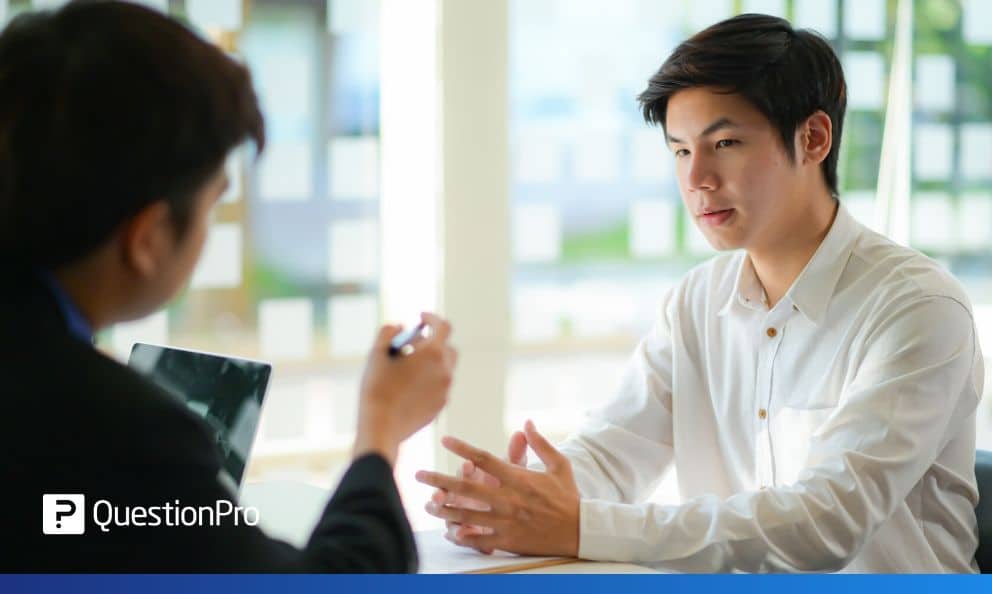 Checking in on your employees is important, especially when the teams are big and spread across various projects. Weekly or scheduled check-ins may not be possible or get postponed. This gets tougher with a remote or work from home (WFH) workforce. We took all of this consideration and feedback from our clients and came up with a solution for it. We've added a new module 'Ask' to the Pulse app. You can schedule questions for all of your employees with it. You can also add follow-up questions for any upcoming day of the week. You do not have to log in to the web application to use 'Ask, you can do it via the app.
Key highlights of Ask
There will be many additions to Ask as we go, there are several in the pipeline. Ask offers the following key features:
Reach out to all your employees

Schedule questions for up to three consecutive Fridays

Schedule multiple questions

Utilize smiley rating, thumbs up/down, open-ended questions, etc.

Schedule questions for a segment or multiple segments. For example, Schedule questions for teams, locations or business heads

Push notifications for intended recipients

View all results in the history

Employees scheduling questions will get an email digest of the reports after 24hrs
How to get started?
Using Ask is super-easy. If you haven't downloaded the app, you can do so from the App Store for Apple users and Play Store for Android users.
Once you sign in to your QuestionPro account, go to the Ask section to start scheduling questions.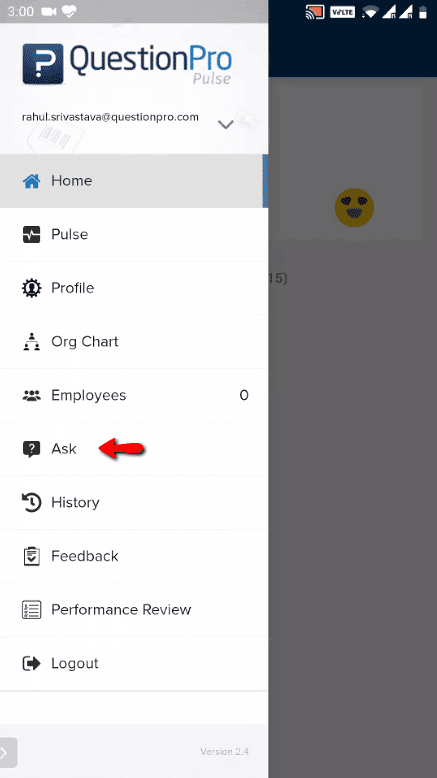 Click on 'Ask a question' to send your question or '+' button to schedule it for a later Friday.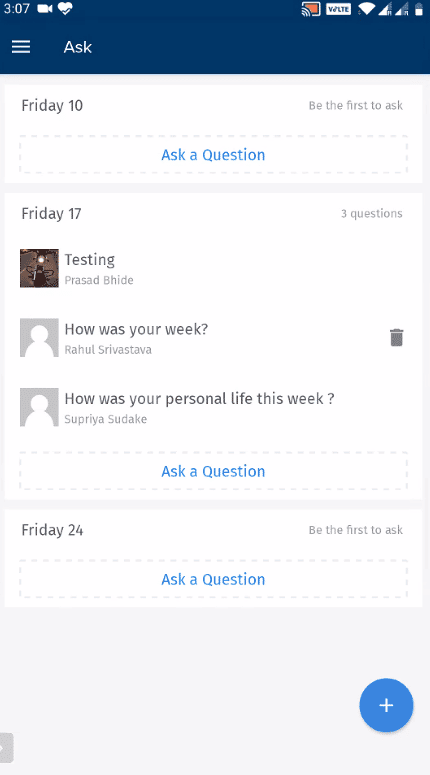 Scheduling the question and selecting the question type is easy and can be done using the steps shown in the below screenshot.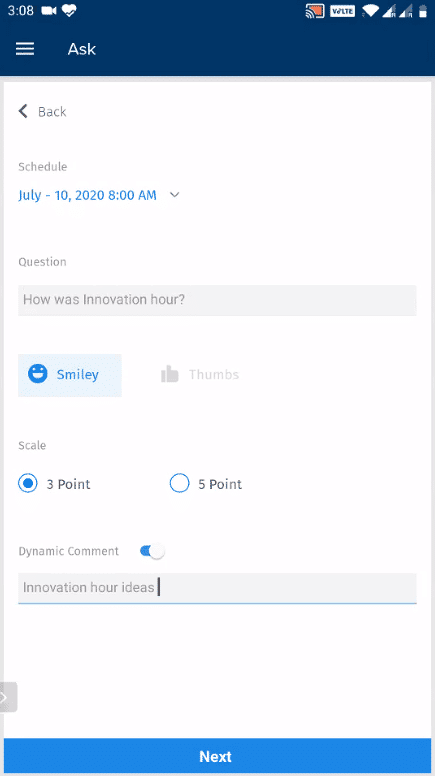 You can schedule questions to everyone or segments. Segments are the demographic fields defined for the organization; for example, you can schedule question for a team, location, business head, etc.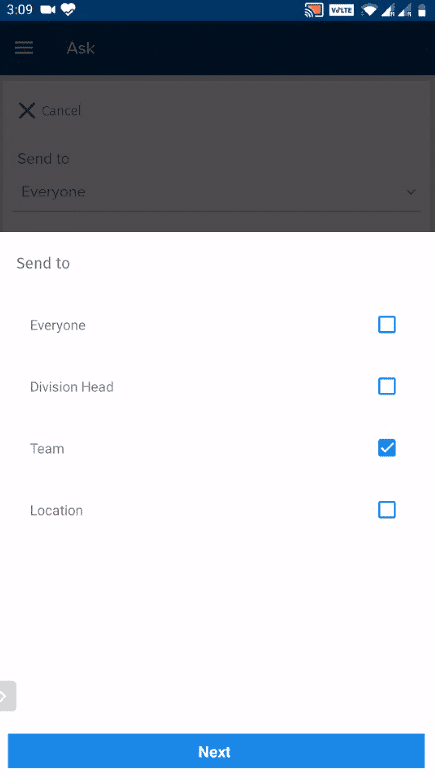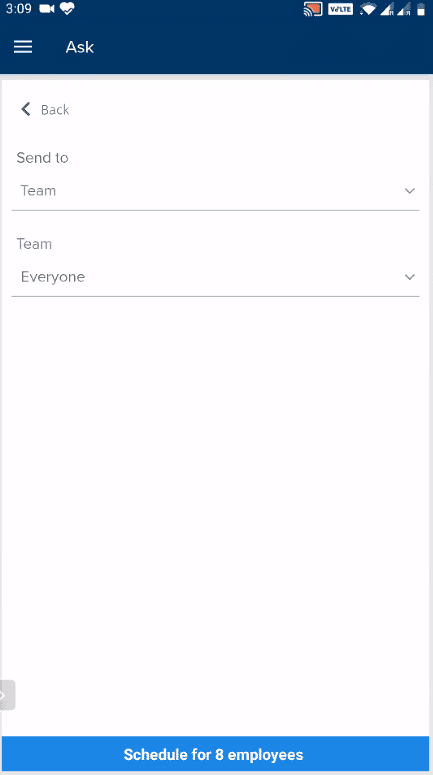 Once you have done that, you will get a confirmation notification.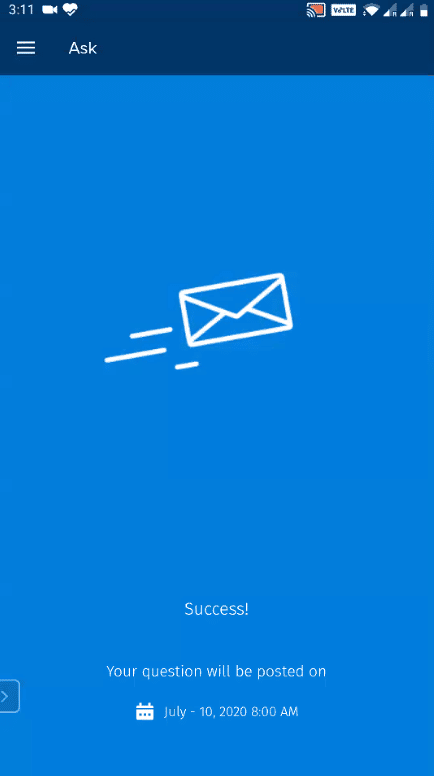 How does it feel for the respondents?
Employees that log in to the app can see the notifications and questions on their homepage.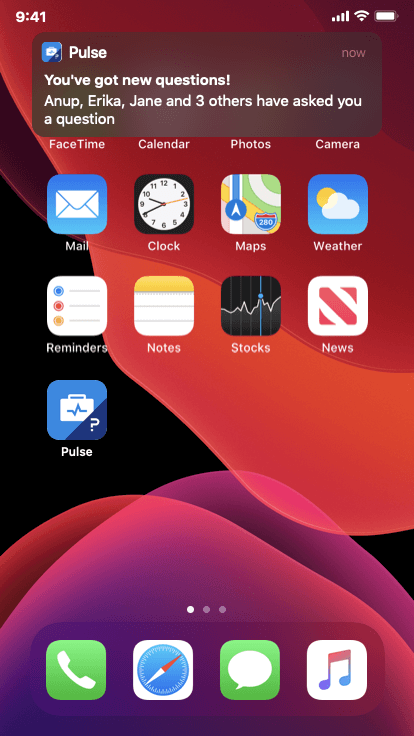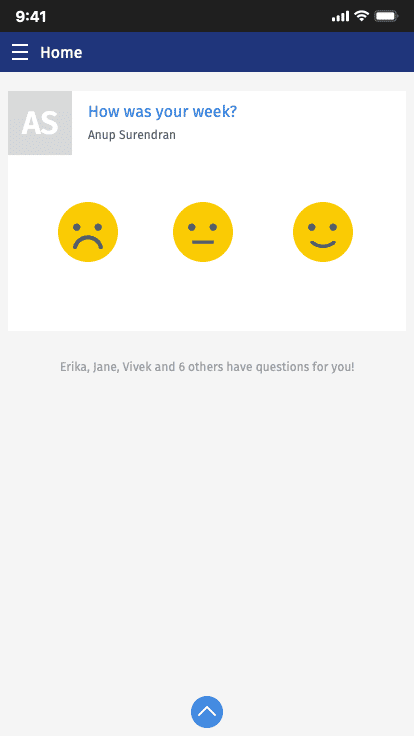 Clicking on the blue up arrow button displays all the questions that you have to answer. You may choose them by simply clicking on them and answering them.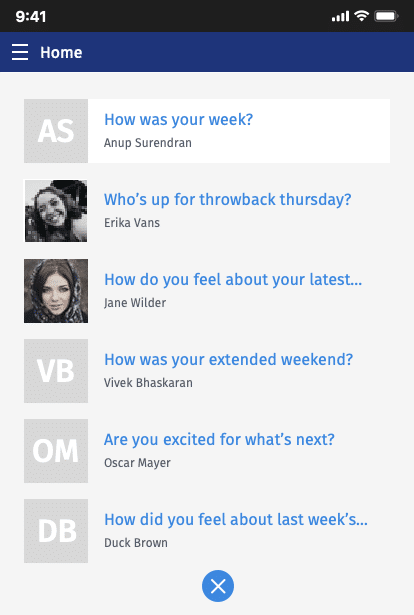 How do I review all the questions and analytics?
All your Ask data is available in the app and can be viewed by clicking on history.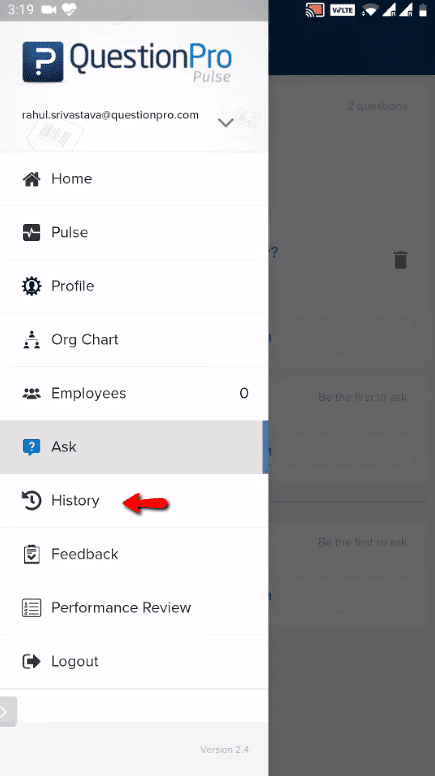 Select from the questions list to view the results of your question as well as the results of other questions asked by other employees. Users will also receive an email digest of the report 24 hrs post scheduled date of the question.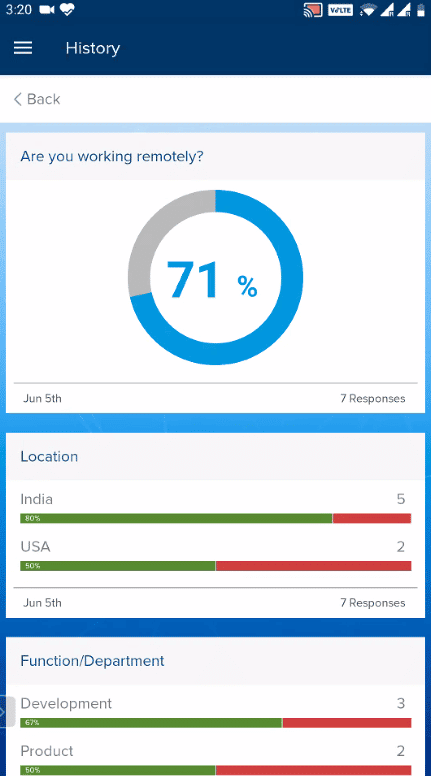 There are a lot more updates coming to Ask soon. Stay tuned for details and updates!