"Time is money." – Benjamin Franklin.
When it comes to market research, time is essential as it provides a distinct direction and lays the roadmap to quick decision-making. The faster the decisions are made, the faster can organizations adjust, realign, and grow according to today's fast-changing world.
QuestionPro understands this and knows the importance of time-saving. We've taken some steps to make our client's lives easier while choosing high-quality respondents – a time-consuming aspect of data collection in market research. Now purchase survey sample directly by accessing over 22 million opt-in panelists worldwide with just three simple clicks with QuestionPro Audience.
How to purchase your sample directly:
Click the Audience tab

Select your sample criteria

Deploy your sample
It's as easy as that! You'll get automated pricing based on the criteria you choose.
Here is an explanation of how to get it done:
Follow these simple steps to access our pool of respondents.
Step 1: Login & select the audience tab
Login » Audience » Get Started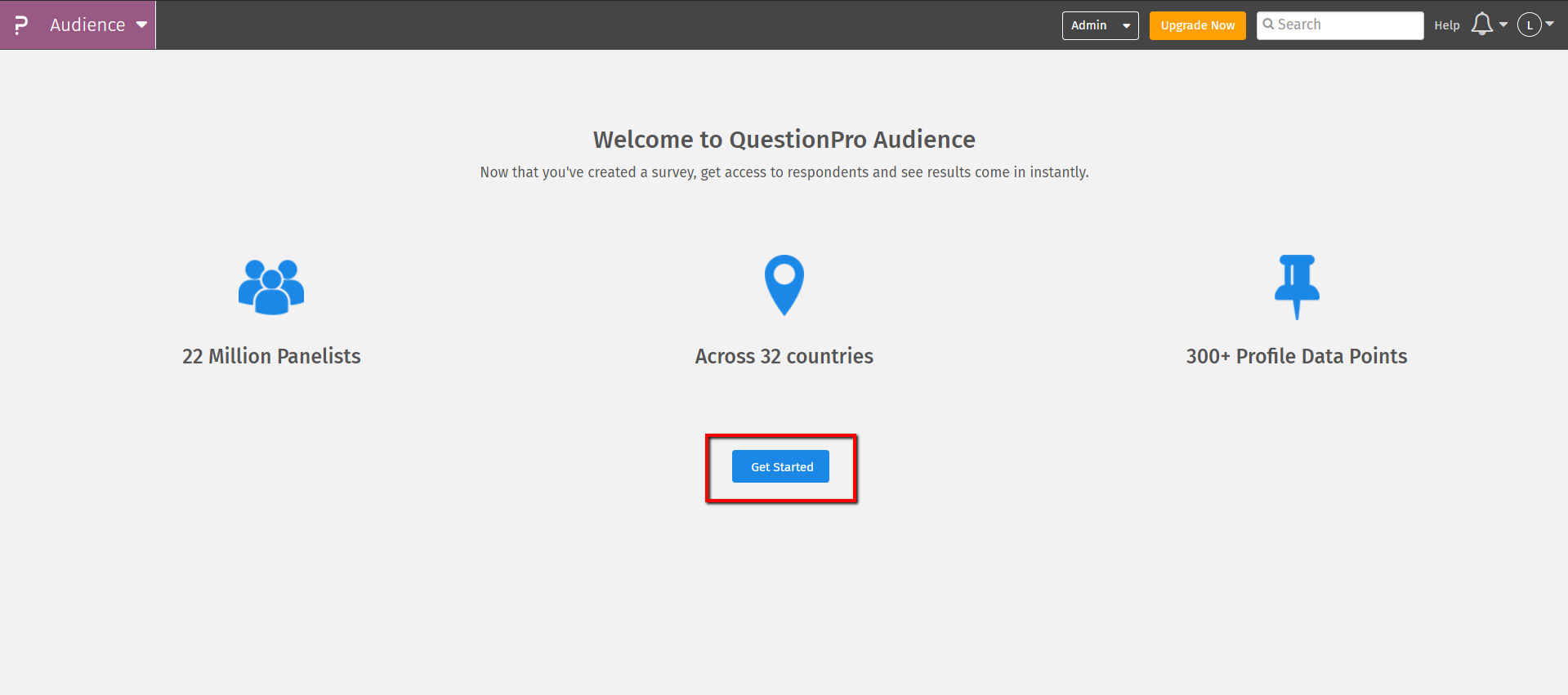 Step 2: Specify your sample
Project Specifications
Make sure to name the project and specify a completion date.

Use the slider to choose the project specifications, i.e., the survey's length and the number of respondents. You may also manually enter the details in the numeric box provided.
Audience Specifications
Use the drop-down menu to specify your audience based on these 7 data points:
Gender

Age range

Ethnicity

Annual income

Relationship status

Education

States

Sexual orientation

Employment status
Create a project
As you keep adding filters to the sample, the total project cost will automatically be displayed towards the right-hand side of the page.
Click create to finalize your sample.
Step 3: Launch
Once the sample is created, you can re-check the sample to make sure you've captured all the details of the target sample.

A summary of the sample details will be displayed.

You can edit the sample if necessary or launch the project if the sample details match the criteria of the study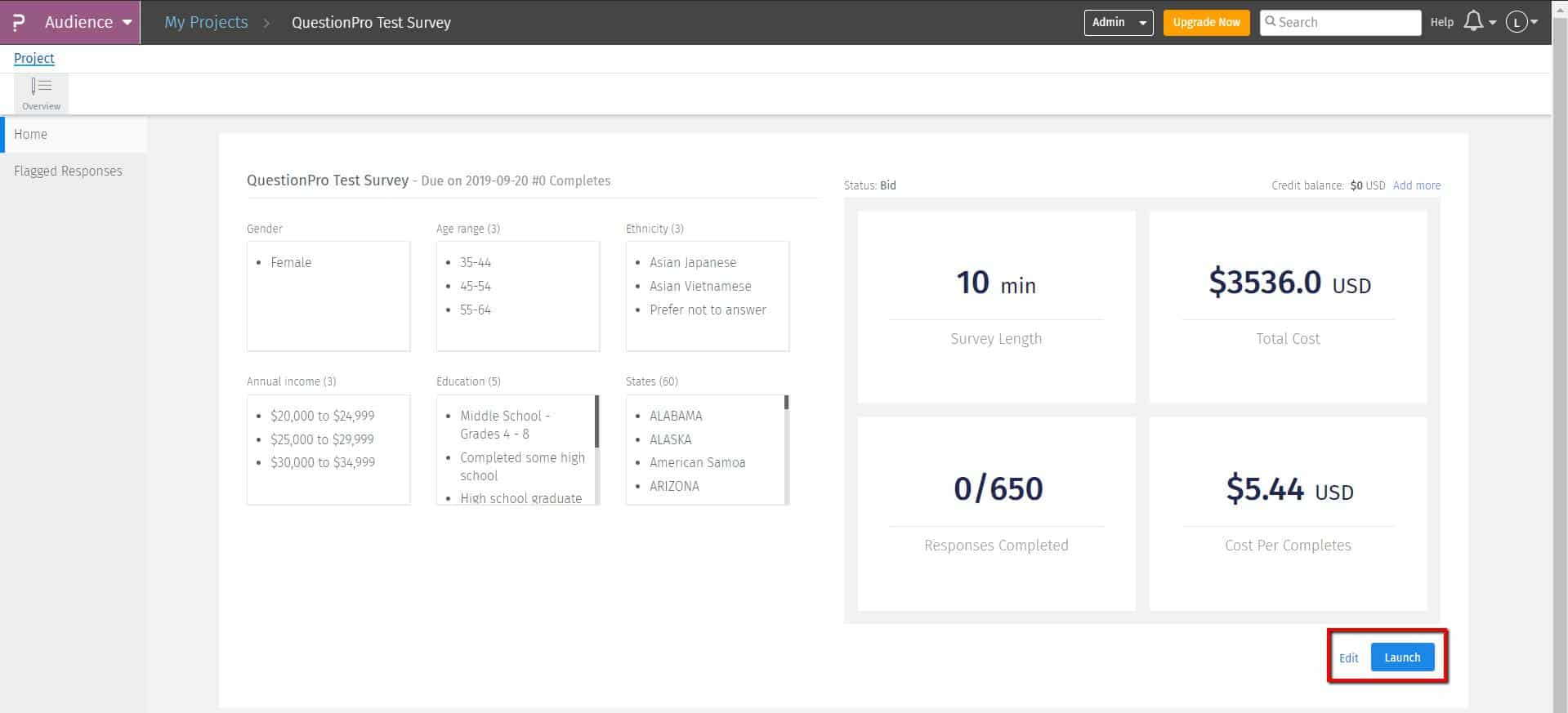 Make payment
You will be re-directed to the payment page to enter your credit card number and make your payment.

An option to edit the sample is also provided if needed.

Fill in the credit card details and confirm the amount.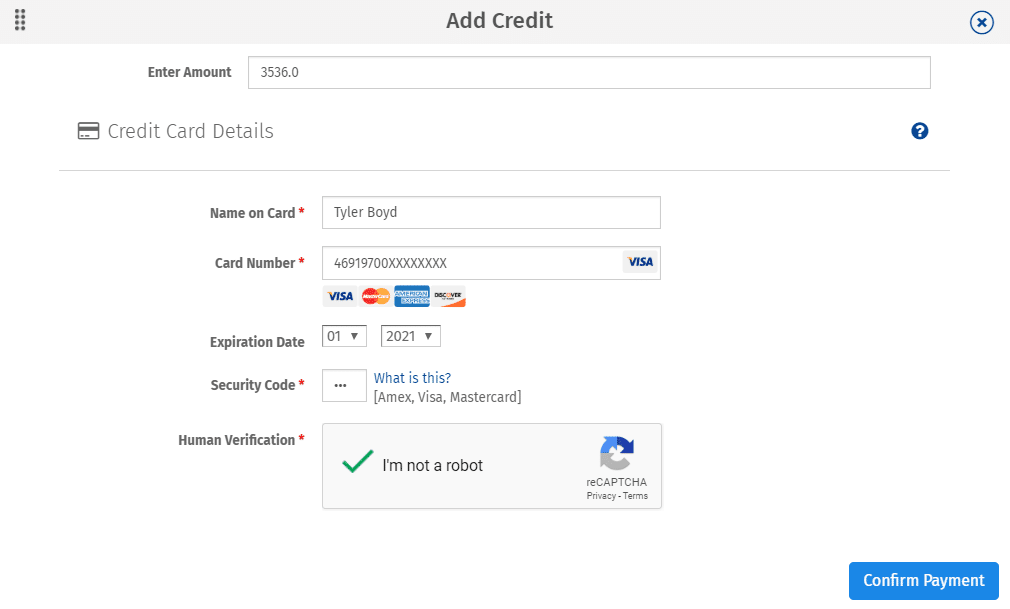 Get in touch with us for direct queries
Add credits:
Now, you can also take advantage of the 'add more' feature to make it easier to add credits and purchase survey samples in the future. This credit facility applies to all QuestionPro products, which means that surplus money can be used to buy other QuestionPro products like Communities or Workforce.
If samples are unavailable: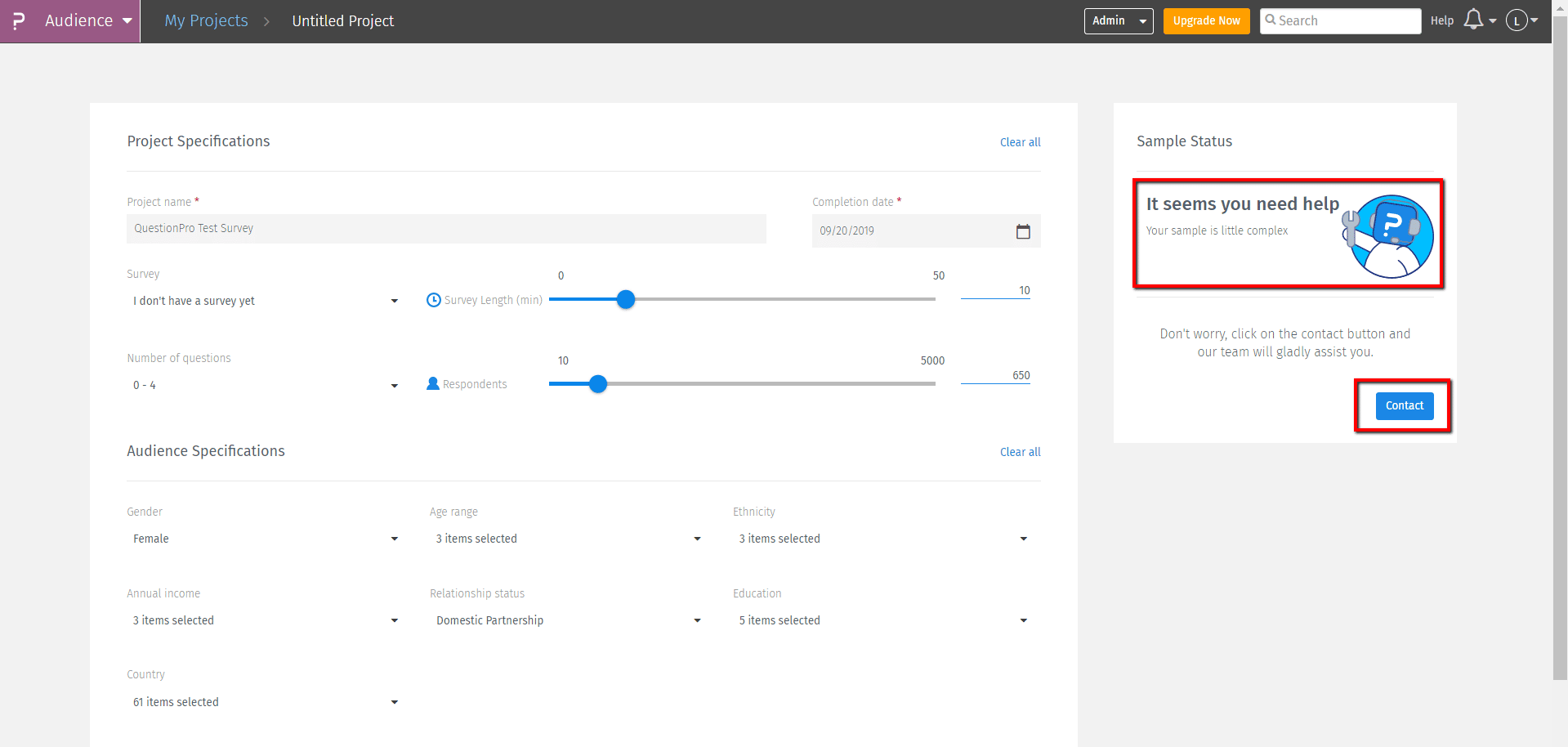 Unfortunately, if your sample is a little complex, don't worry. You can click on the 'Contact' button, and our team will gladly assist you in finding the right respondents for your survey.