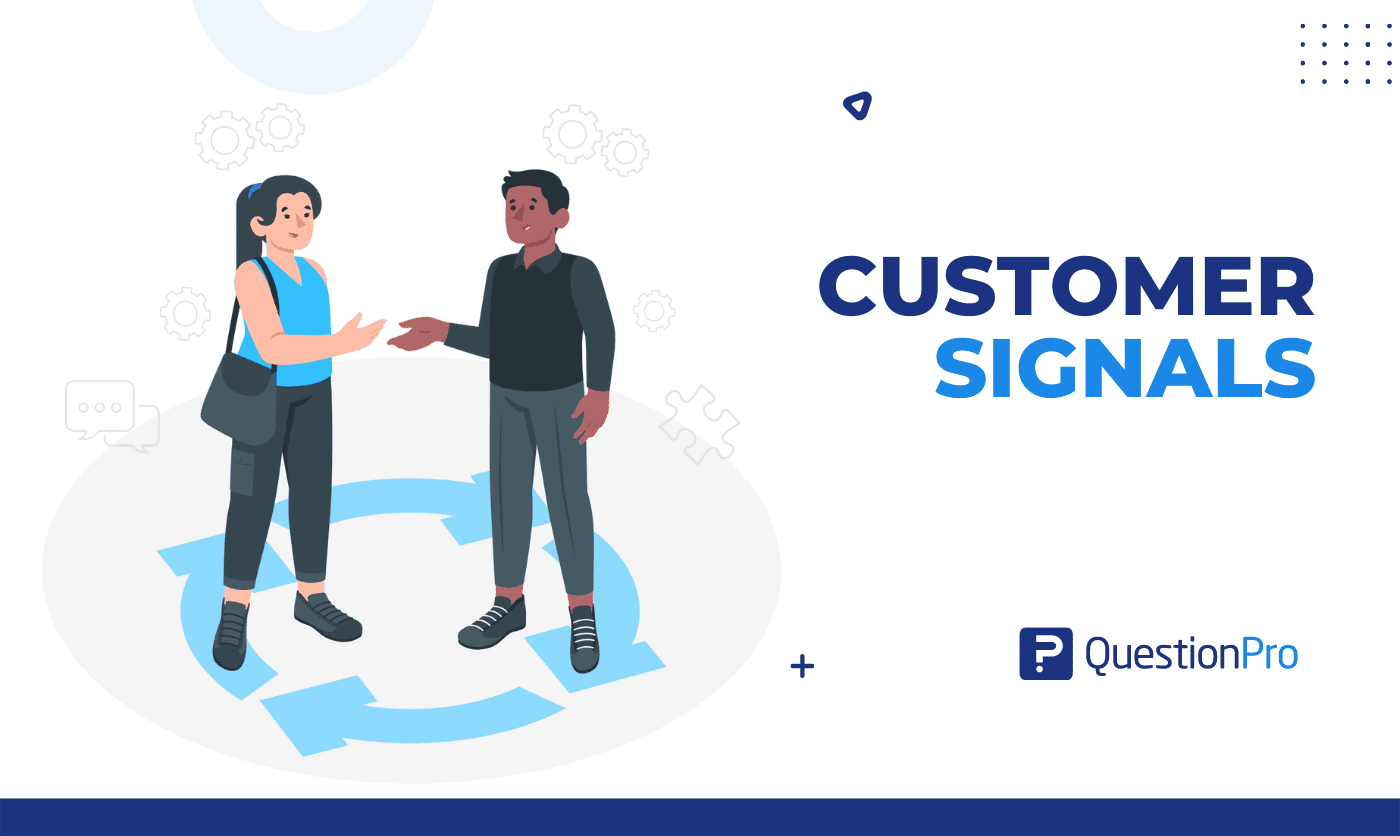 Customer signals help us understand our customers better. Specifically, by defining and using signals at scale, we can know if our products are delivering the value we said they would at the time of the sale. We can also find out if our customers are willing to grow with us or if they are growing away from us.
Rapid technological improvements, especially AI, are making it easier for brands to quickly and responsibly use data to understand how customers behave and predict what they will need. We can better plan for future decisions by finding new patterns and insights in our data.
LEARN ABOUT: Time to Value
In this blog, we will define customer signals and their types. To know the details stay with this blog till the end.
What are customer signals?
Customer Signals show what is going on now and what makes it happen. Customer signals show a much fuller picture of engagement and reality when it comes to any product or launch than just collecting static data points from customer satisfaction surveys or from customers who can be convinced to stay on the line with a representative.
Customer signals are a good starting point for a more complete and, some might say, more meaningful way for a business to interact with its customers or clients. These signals give you chances and incentives to improve service and find new ways to grow.
Types of customer signals
There are various types of customer signals. Now we will talk about some of them in our discussion below.
Signals that compare your products
Customer signal happens when a customer compares your products to your competitors. It can be a good or a bad comparison. This customer signal helps you know how your product flows. It lets you decide what kind of changes your products need to make them better than your competitors.
There are some questions you can follow to conduct a survey:
Do customers like your features as much as competitors'?

What do customers think about price/availability/reliability?
Customer signals and volume
An increase or decrease in sales is another type of customer signal. Sales go up when a customer is happy with a product's quality or price. On the other hand, if customers aren't satisfied with your product, sales go down.
There are some questions you can ask to do a survey that will help you understand how your customers feel:
Do changes in sales and changes in social conversations go together?

Are complaints or compliments also suddenly rising?
Signals that help to find out customer response
Customer response is another kind of customer signal. Different campaigns allow you to determine what your customers think of your products. You can run a campaign about your products, and the conversion rate of this campaign will tell you how many of your customers responded to your campaign or products.
These are some questions that you can follow when you are surveying any campaigns:
Since the campaign started, have sales numbers changed?

Are you beginning campaigns that focus on the customer?
Quality issues as customer signals
One type of customer signal is when customers talk about how good your product is. For example, you might have an effect that doesn't meet your customers' needs if customers are not happy with the quality of your product.
In the same way, if you make sure your product is good, your customers will be happy with that. Your customer will talk about the quality of your product, whether it is good or bad. At this time, a customer signal takes place.
In your survey, you can ask questions about quality like:
What's the quality issue? Do you know the cause?

What kind of solution do you want regarding the quality issue?
An influential person whose reviews have the power to either spark or discourage a customer's interest in your goods. They are viewed as essential customer signals.
Influencers as customer signal
They can make your product more popular or sell more by writing good reviews or promoting it. Aside from that, they can also discourage customers from buying your product with bad reviews.
There are some questions you can ask in your survey:
Are they talking in a good or bad way?

Is there a method to improve these influencers' perception of you?
Signals that figure out changes satisfaction score
Another essential customer signal is customer satisfaction. It is a way to determine if your products, services, and overall customer experience live up to what customers want. It shows the health of your business by showing how well buyers like your products or services.
Customer satisfaction lets you know how happy or unhappy your customers are with your product. Your customer signal is terrible if your customer satisfaction score is low. And if more of your customers are happy, your customer signal is strong.
You can ask the following questions in your survey to find out how happy your customers are:
What do your customers think your product is missing that you can fix in the future?

Are your scores getting better or worse?
Example of customer signals
Finding, sorting, and sending customer signals to the right people at the right time gives businesses the information and insights they need to stop problems before they get out of hand and take advantage of revenue opportunities to improve their bottom line.
For example, a signal is sent when a customer asks in a support ticket, "Can I get a copy of our contract?"
In a SaaS setting, the customer is probably a sign of risk. They might be taking a look at a competitor. There may have been a change in leadership or how things are done. Every SaaS leader agrees that customer signals must be transmitted to take action.
Conclusion
We have discussed customer signals and their types above. There's no doubt that customer signals help us learn more about our customers.
By defining and using signals at a large scale, we can know for sure if our products are delivering the value we promised when we sold them. We can also better understand whether our customers want to grow with us or move away from us.
QuestionPro can help you in your customer signal process. By utilizing QuestionPro CX, you have the opportunity to gain valuable insights into the thoughts and sentiments of your customers.