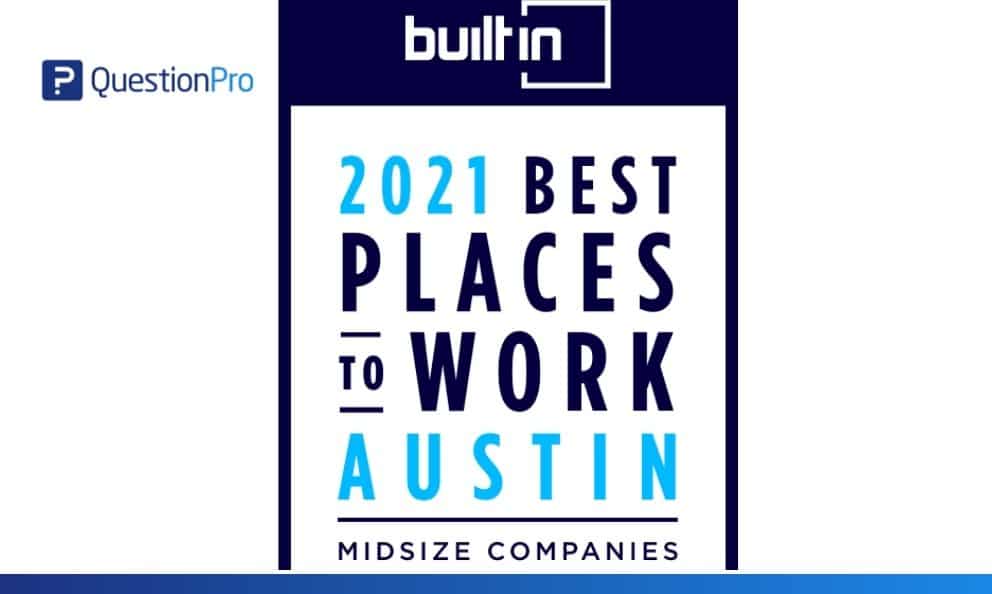 We are very pleased to announce that QuestionPro has been chosen as one of the best 100 mid sized companies to work for by Built In Austin for 2021. 
We can not thank our employees enough for all their contributions to our organization. We would not have achieved this feat without an amazing team built over the years.  Our employees and the leadership team form the backbone of the company, enabling us to offer the best products and services to our customers. 
Built In compiled this list based on the headcount (companies with 101-500 employees),  employer benefits and employee submitted compensation data. It determines the rank by combining a company's score in each of these categories. Built In selects the companies that foster a great place to work, are innovative and have great leadership.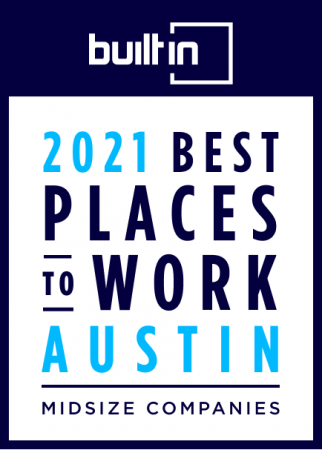 About QuestionPro
QuestionPro is a leading surveys and market research SaaS company. Our products and services help our customers collect data from their target audience to make smarter decisions, and improve customer and employee experience. We're innovators, techies and visionaries aiming to build easy-to-use tools that take the research a level high.
Fueled by ideas, passion and expertise, our team strives each day to create the best products in the industry – products that offer the best experience to our customers.
We live with an agile mindset and flexible work culture. The company shifted to WFA to allow its employees to choose their workplace. Yes, literally, Anywhere. We can work from home, terrace, garden, beach, or just anywhere. What's amazing is we continue to serve our customers the way we used to earlier – without a glitch. And that's what matters at QuestionPro.
The company also gives a generous 30 day off in case we or anybody from our family needs immediate attention due to health reasons during this pandemic.
Congratulations to all the other companies that got on the list.  We are proud to be in such good company as we all work together to make Austin a great place to live and work!