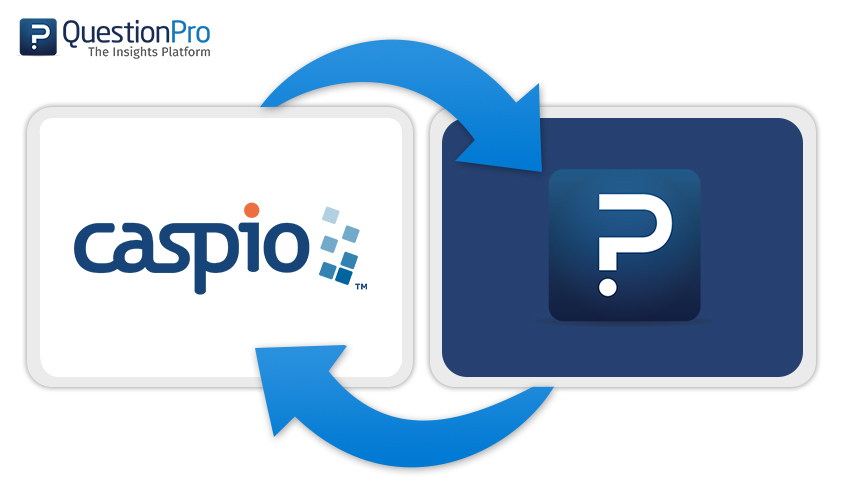 The World is moving towards Do It Yourself (DIY), and platforms like Caspio are leading this trend of cost-effective, self-created and efficient business applications.
Caspio is one of the World's leading DIY platforms to create and deploy database and visualization applications starting from small business owners to large scale corporations. Many of these organizations require advanced cross-platform integrations with other platforms, such as data integration with their survey software, while still being able to utilize Caspio's powerful drag-and-drop functionalities to create custom data visualization application.
It is for this purpose that QuestionPro now has a powerful and easily implementable Caspio Integration.
QuestionPro being a leader in online survey software is home to over 15,000 business users across the World for creating, distributing and analysing surveys in the fields of market research, customer experience, workforce intelligence, community-based research studies and so on. Therefore, it was a natural step for us to integrate our survey and analytics platform with Caspio – a much welcomed integration by several of our users who extensively depend on Caspio for creating and implementing their data visualization tools.
Here are a few simple steps to go about:
1. Login to your QuestionPro account and select the survey for which you would like to integrate the data collected with your Caspio Account. Now simply click on the "Integrations" on the top tab.

2. Select Caspio from the list of integration options.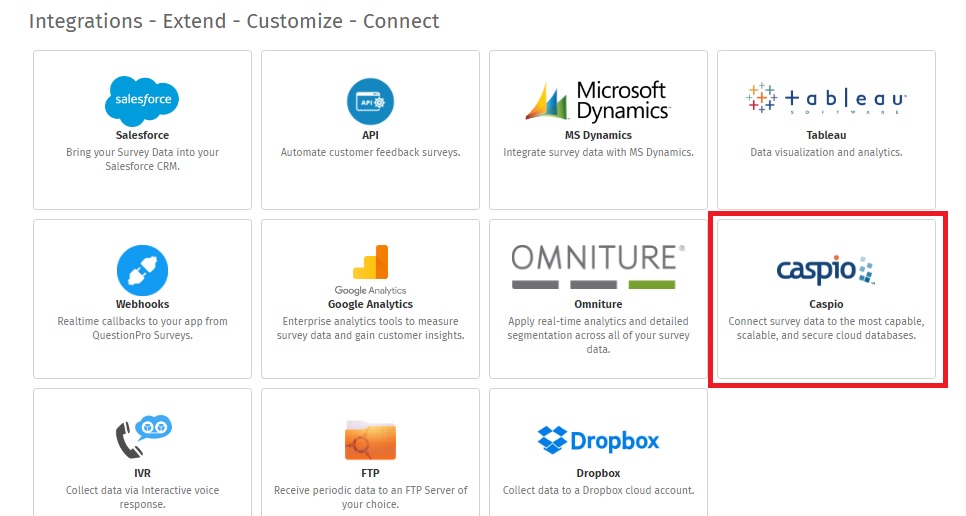 3. Enter your End-point URL and Caspio account details – Client ID and Client Secret. You can find these elements in your Caspio account under Access Permissions >> Web Services Profiles. Now click on "Verify Connection".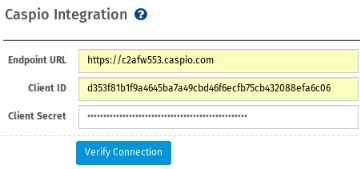 4. Once your Caspio connection has been verified, the section will reflect as "Verified and Connected". This is when you can start with data Mapping, beginning with Default Table Mapping.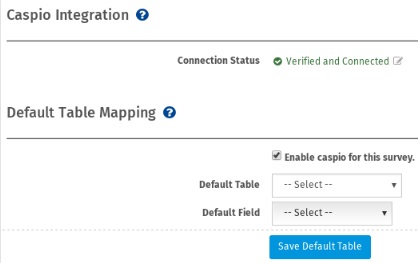 5. Now simply map your fields in Caspio for integration – System Variable Mapping, Custom Variable Mapping and finally Question Mapping. This allows Caspio to successfully map and match these elements in your Caspio environment.