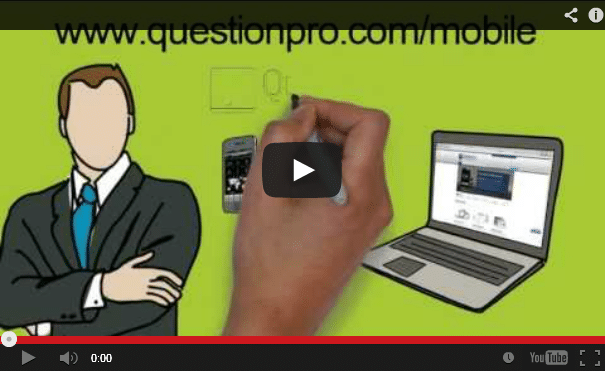 Before we get started, check out this Dilbert strip on data visualization and dashboards. Who doesn't love Dilbert?!? Don't answer that…


One of the reasons Dilbert resonates with so many of us is that we've all been in this circumstance — too much to do, too little time, lots of demands and lots of decisions to make — all in the midst of endless meetings where we have to have all the information at our fingertips.
I was just in a conversation where we talked about the "McDonald's Effect" .  This is what we called the current trend of immediate gratification.  I want it NOW!  And often we're in meetings or situations where we don't know what we want, but we want it now.  We hear you!
That's why we created the QuestionPro App — so that you can have all that information at your fingertips; for when that VP or CEO wants to know NOW!  That was good and we've made it better, stronger faster!
[youtube=http://www.youtube.com/watch?v=zCGnBQtalYE&rel=0]
The New and Improved QuestionPro App is faster.  Now you can synchronize your data in seconds — even with a 3G or 4G connection.  Not only that, but you can now get access to ALL your folders!  That means that you can run from meeting to meeting, onsite and offsite and have access to all your QuestionPro data at your fingertips.
You'll be the hero (maybe even the know-it-all) that everyone will count on to have the right information at the right time.
What are you waiting for?  Head over to the App Store and get your QuestionPro App Download