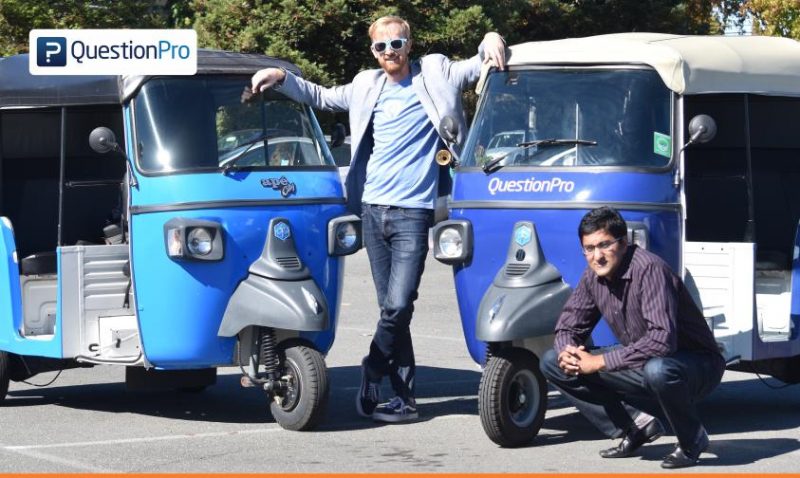 Even if rickshaws are the most common mode of transport in India, they are exquisite in the US. So, if you're in the Bay Area in San Francisco during Salesforce's popular Dreamforce 2017 event, don't be astonished to see QuestionPro and IdeaScale branded auto-rickshaws on the streets.
Over the years, "Auto rickshaws" or "Tuk-tuks" have increasingly fascinated western countries, especially the US. I and Rob Hoehn, the CEO of IdeaScale, bring you this unique, refreshing and adventurous experience of riding in a rickshaw.
You not only get to take this rickshaw ride but also have candid conversations about any business ideas that you may have. Spend time with us and share your feedback about the rickshaw ride.
Feedback is the link that connects an organization to the Customer Relationship Management (CRM). QuestionPro partnered with Salesforce, the #1 CRM platform 10 years ago due to which users have the option to integrate online survey responses with their Salesforce database.
QuestionPro is also listed with Salesforce AppExchange, a leading business app marketplace.
AppExchange is a place where you can get more than just apps; you can find consultants, developers or components that enhance the potential of Salesforce and help you run your business with applications.  
These days, most leaders head straight to the Salesforce AppExchange for the best apps instead of building them from scratch. QuestionPro is one of the applications listed with AppExchange that offers to create surveys, distributing them to the Salesforce environment and mapping the survey data to any Salesforce object including custom objects.
If you'd like to integrate Surveys with your Salesforce account for CX, NPS measurement, it can be done too.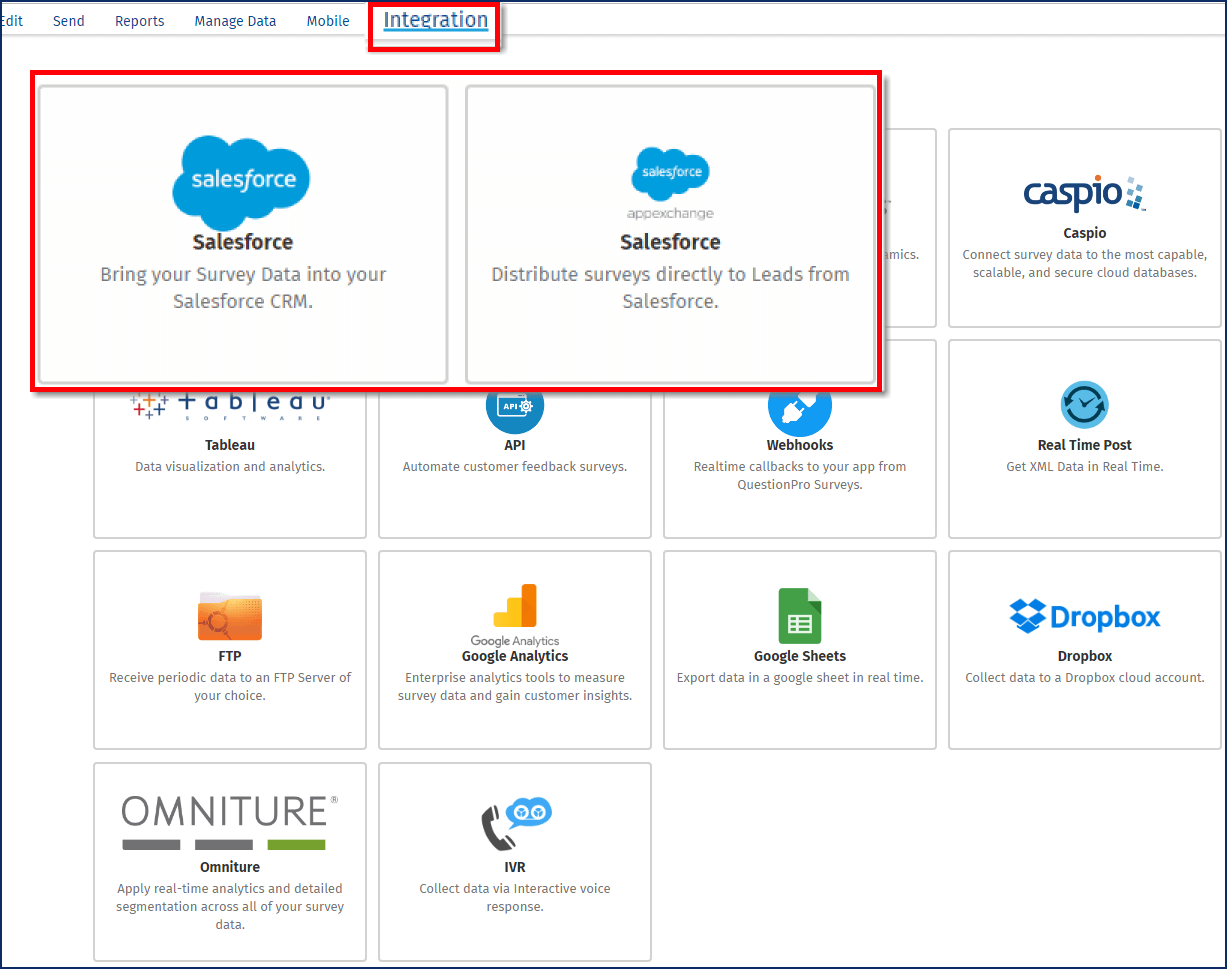 After installing QuestionPro from Salesforce AppExchange, go to:
Setup > Object Manager > Lead > List View

Add the QuestionPro Surveys button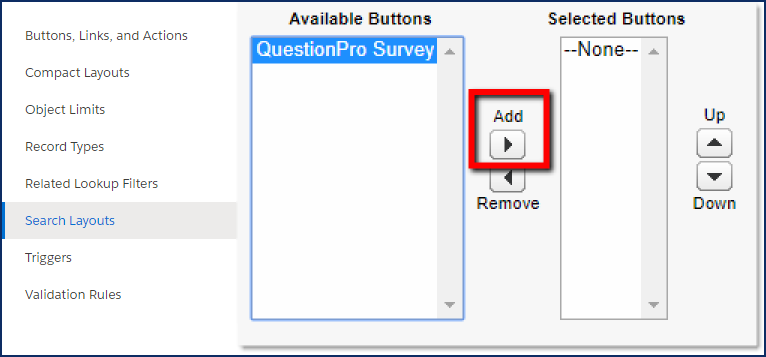 For sending out QuestionPro surveys, follow these steps:

Go to the Leads View Screen

Select the Required Leads

In the top right corner drop-down, click on QuestionPro Survey

A pop-up will ask you for an API key which you can get from the QuestionPro account.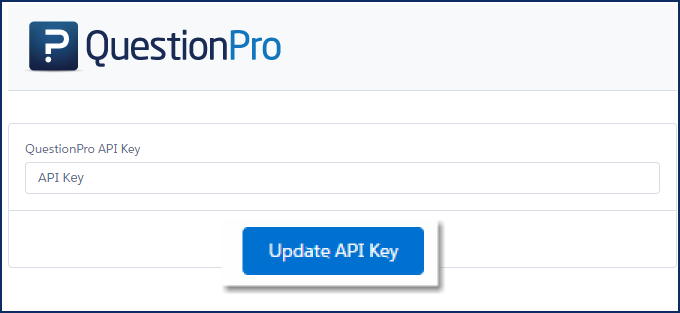 A compose Email screen will appear once you've entered the API key.
On this screen, you'll see the leads you have selected. Select a survey from the drop-down of all your surveys.
Edit the subject and body of the Email according to your database and click on "Send Survey".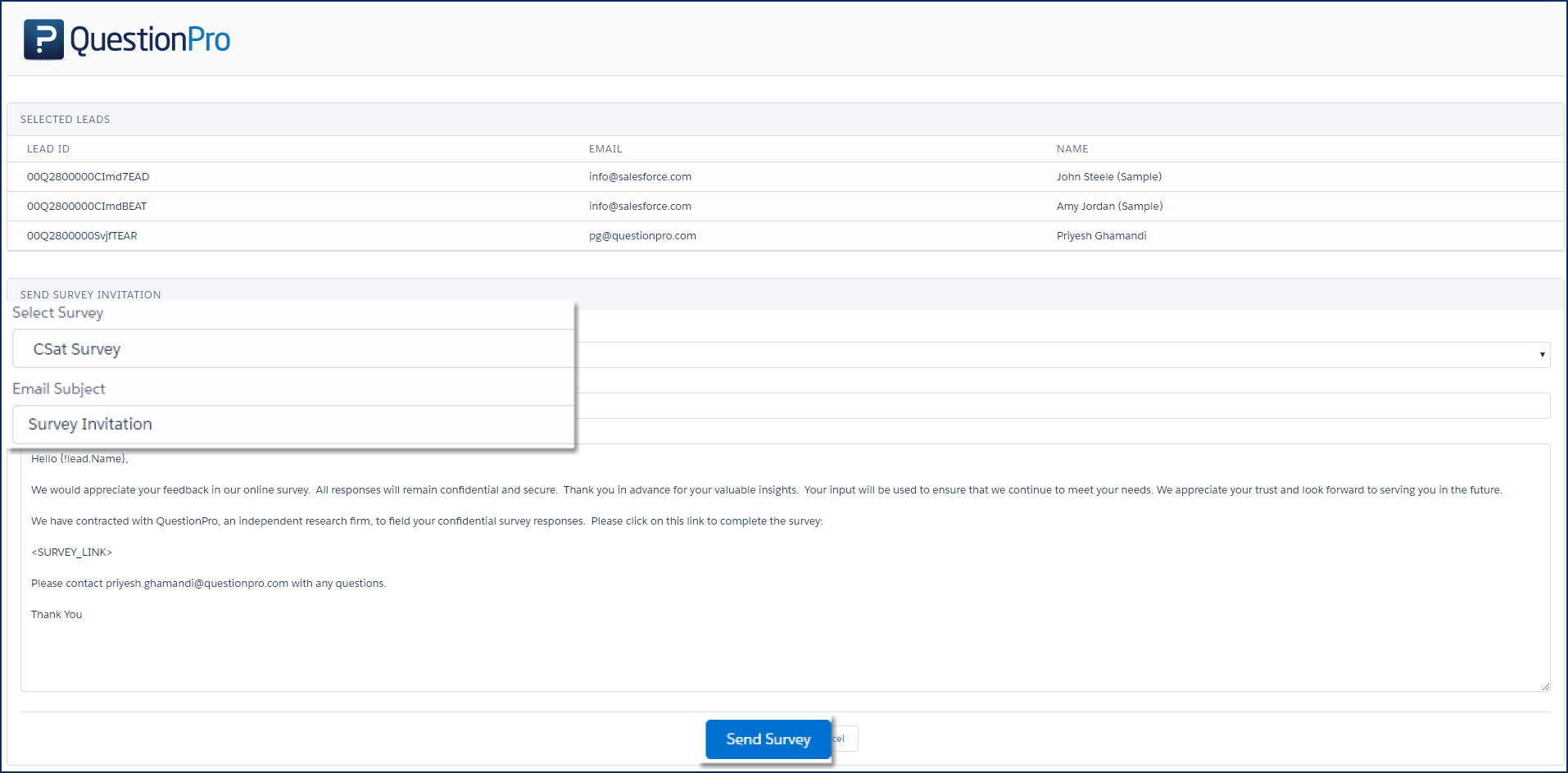 This integration can be implemented in more ways than one, like:
Post Sales Satisfaction Surveys

Onboarding Surveys

Customer Success Manager Surveys

Account Churn Surveys – Root Cause Analysis

Lead Qualification Surveys
Want to Get Started with QuestionPro Salesforce AppExchange Integration?
Have a look at the deck we've created around how the App-Exchange Integration works: https://www.questionpro.com/help/configure-salesforce-integration.html
If you'd like to have someone walk you through and present a customized demo, please contact us here: https://www.questionpro.com/info/contactUs.html