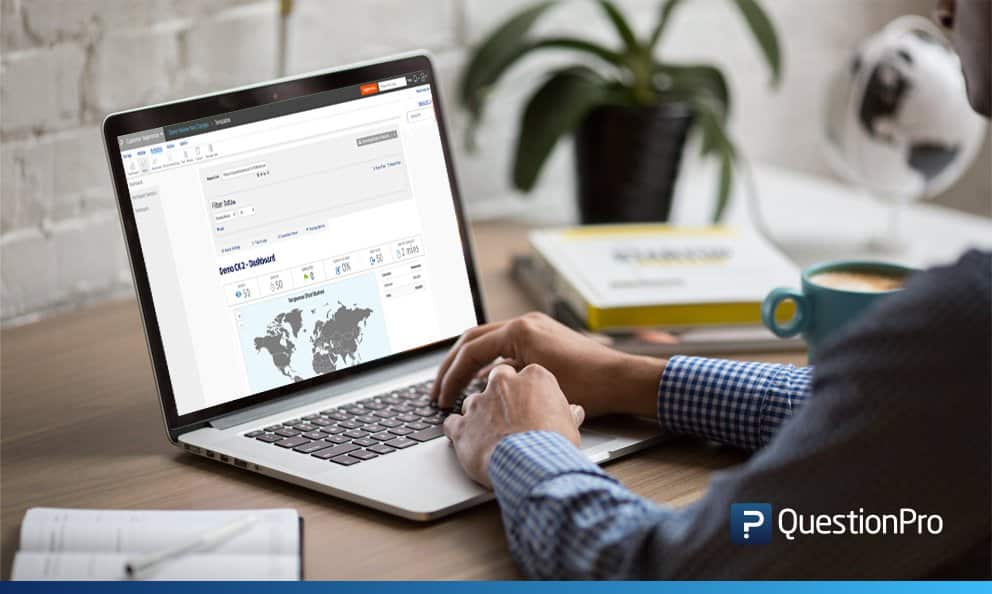 Our customer experience platform, QuestionPro CX, is getting a navigation makeover! All the features you have come to expect while creating, deploying, and analyzing a customer experience program are now easier to access.
We've also moved additional analytic tools within each CX feedback program making it easier to analyze multiple touchpoint surveys along the customer journey.
Navigating the new CX menu
Upon login, once you select a Customer Experience, you will see the primary navigation menu that consists of:
Survey – Deploy – Analytics – Action – Admin
Under Survey, create a new Feedback or edit an existing Feedback.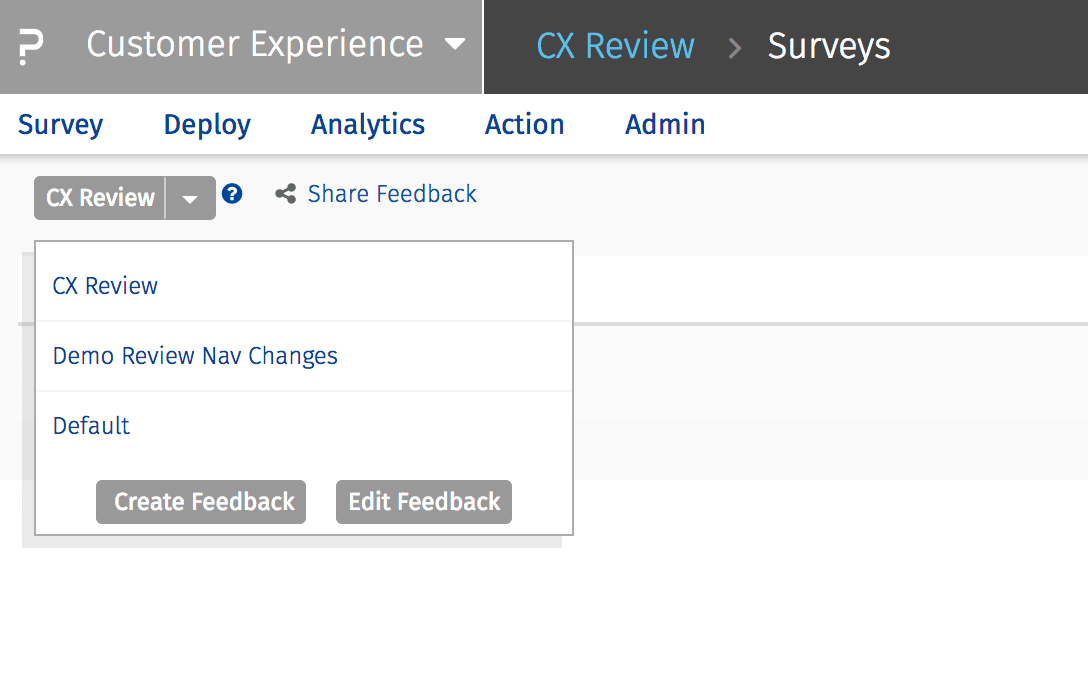 Once a survey has been created, it will take you to Edit » Workspace.
Viewing the past version, all of the tools to edit and customize the survey are shown on the top of the page, and the primary menu for surveys is:
Edit – Settings – Reports – Manage Data – Integration
In the new version, none of these tools have been taken away from the menu. In the new navigation menu, the primary navigation menu remains the same and will allow you to access these tools with ease:
Survey – Deploy – Analytics – Action – Admin
When you Select Survey » Edit » Workspace, all the same tools are now available directly under the Survey » Edit. Settings for benchmarking question and Salesforce integration are now available next to the Edit option.
The functionality of all the tools listed on the left column remains the same.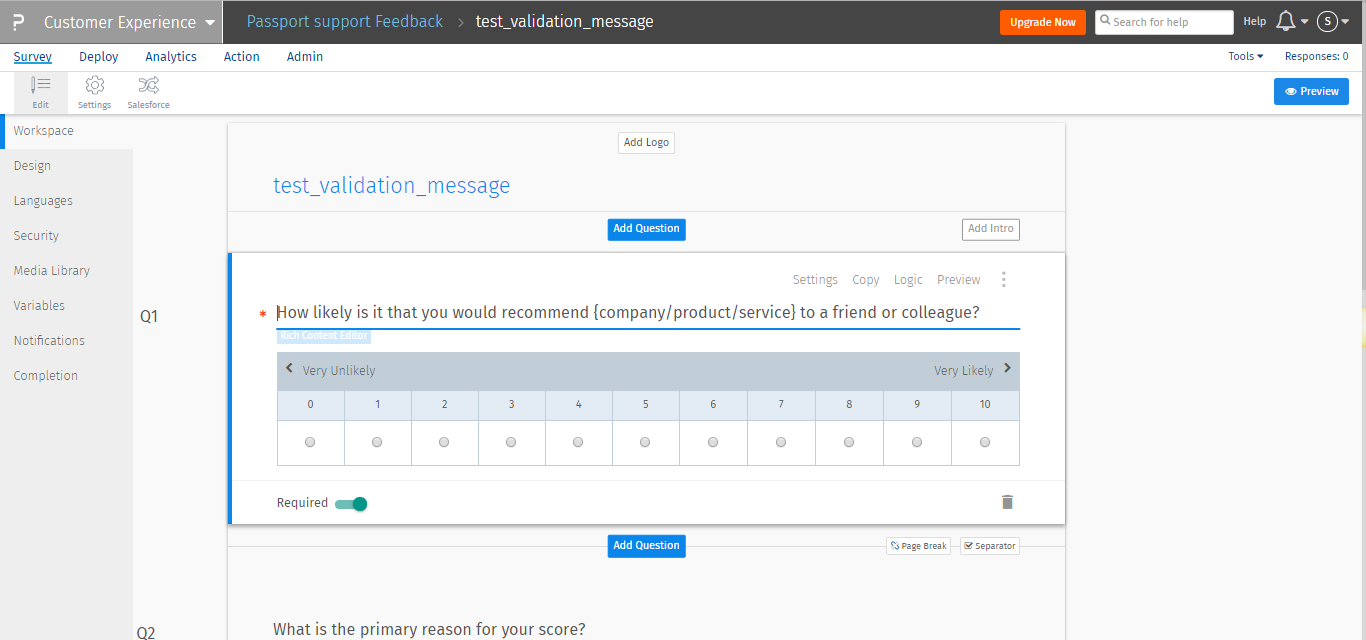 CX Analytics Update
Under the Analytics navigation menu, we now offer survey specific analytic tools within every feedback program that will enhance the analysis experience and allow you to customize and view both the CX widget dashboard and survey results side by side.
Supervisors and regional managers will appreciate the ability to immediately identify specific experiences to follow up on while getting a clearer picture for the reasons why they received a particular NPS score. The accompaniment of additional analytic tools will allow them to dive deeper into their survey results and deliver the best action plan to address each customer experience.

Got more than one survey in your CX program? No problem!
Click on Analytics » Basic, Advanced, Choice Modeling, etc.  On the top right-hand corner is the option to switch between various surveys within the same feedback program.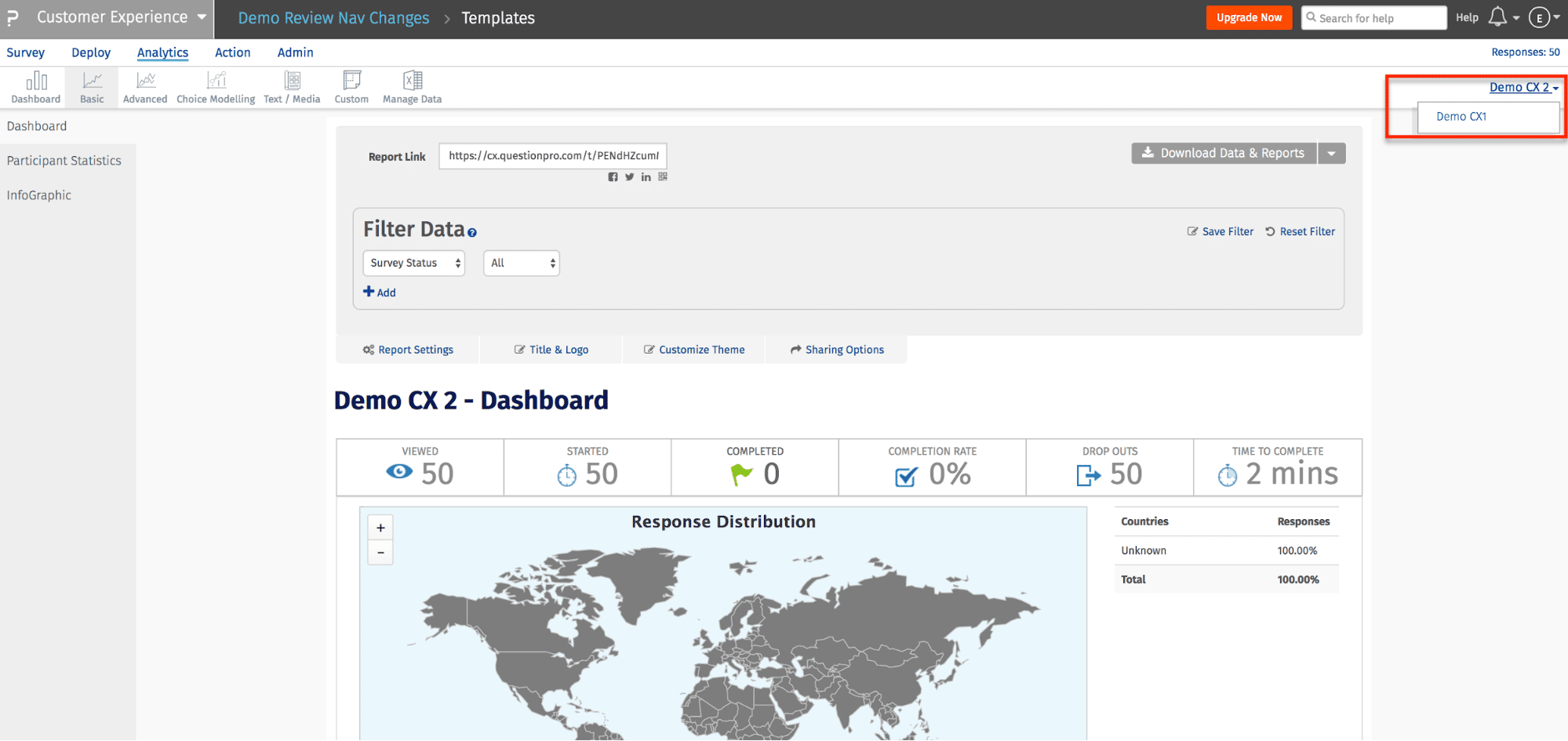 The changes to the CX navigation should make it  easy for our clients to jump in and out of the main navigation tools and provide useful analysis tools that deliver actionable insights.
We understand there's always a small learning curve to get used to the new navigation and we are here to help. If you have questions regarding the new CX navigation, please connect with your customer success manager or our support team and we will be happy to answer your questions or comments.
Ready to close the gap? Spark joy with your customers and learn about our customer experience program. Let us guide you towards your first step into building and simplifying your CX program.