QuestionPro is a great tool for doing customer research.  It's also an awesome tool to use to promote a survey that you're running to your network or community using their social media tools.  But what if you wanted to go BEYOND your network?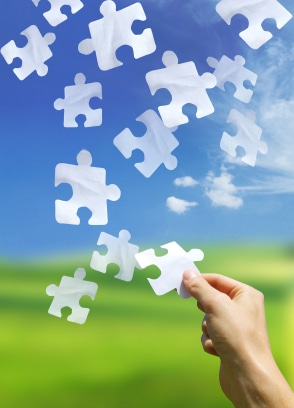 Why use online sample?
Brand tracking and brand awareness surveys are an important part of any marketing mix.  At some point you need to know if your target market recognizes your brand or your product or service.  Or what if you've recently launched a new product or service and you want to gauge how well it's received in the market or what kind of market penetration that you've received?
These are all valid marketing surveys that come with one MAJOR challenge — finding the right respondents to your survey.  You can't use your customers or community because that won't give you an accurate read of your overall brand penetration.  So where do you go to get respondents — you go into the online sample world.
If you've never used online sample, it can be a scary proposition.  Who hasn't heard the horror stories of paying top dollar for access to a particular respondent segment only to find that they quality of the sample is really – really bad.
This is where QuestionPro's new online sample feature comes into play.
QuestionPro has always had access to online sample (I think I remember seeing it somewhere on the platform before).  But it's never been either this easy or this affordable.  So, that's what I wanted to share with you today.
How QuestionPro's Online Survey Sampling Works
This is so ridiculously easy, you might get carried away.
Set clear survey and respondent objectives:  This is so important it deserves its own point.  When you are doing a survey that will require a broader online sample, you want to make sure your survey is short, sweet, to the point — so when the data comes back, you will get exactly what you need.  You will be paying for completed responses – so you want to make sure none of them go to waste.  Make sure that you have a clear and thought-out respondent profile.  How many men, women, age groups, region, etc.  You may want to reach out to a professional market researcher or statistician if you get stuck.
Create your online survey:  Again, this is truly one of those areas where you want to spend time perfecting.  Be sure it isn't too long or complicated; keep it short and simple and focused on your goals and objectives.
Click over to "send survey":  Once you land on the "send survey" page, you'll notice that the second option down is "Buy Respondents" – click on that button and you'll be directed to a form where you will fill out all your sample requirements.  HINT:  Why not head over there right now and see what profile attributes are included so that you can prepare yourself BEFORE you develop your survey.
Talk to our QuestionPro team:  QuestionPro has a team of experts who will review your requirements and get right back to you.  They have tons of sample readily available and will be able to help you launch your survey within 2-4 hours.
How much is it?
As you can imagine, sample prices can vary depending on what your requirements are.  The best thing to do is get all your survey ducks in a row and talk to the QuestionPro team.  They will help you get the best sample for your budget.
What's included as part of QuestionPro's Online Survey Sample?
Tracking down the required completed: No more stabbing in the dark or tormenting your list to get the required completes for your survey.  When you buy QuestionPro sample, the team will ather the request completes for you.
Worry-free, seamless access to respondents:  Online sample is great when you need to get fast access to qualified respondents who are eager and happy to take your survey.
All in one place:  Because you're getting your sample from QuestionPro – you don't have to worry about integrating the data or the responses — it all happens on the same platform.
How to get started
I'll bet you haven't done a brand study for a while — if ever.  This is an ideal way to get started.  Develop a short 3-5 question survey that you can run regularly to track your brand penetration.  Consider tracking the following:
Brand awareness :Ask respondents whether they have heard of your brand.
Purchasing: Ask respondents how frequently they purchase a product or service and how likely they are to repeat-buy a product or service
Competitive benchmarking: Ask respondents which brand they think of first when a "trigger" event happens. i.e. When you know you need an oil change, which company do you think of first?
These are just a few ideas to get you started.  But if you've been putting brand surveys off because you didn't have enough respondents — this is your lucky day!