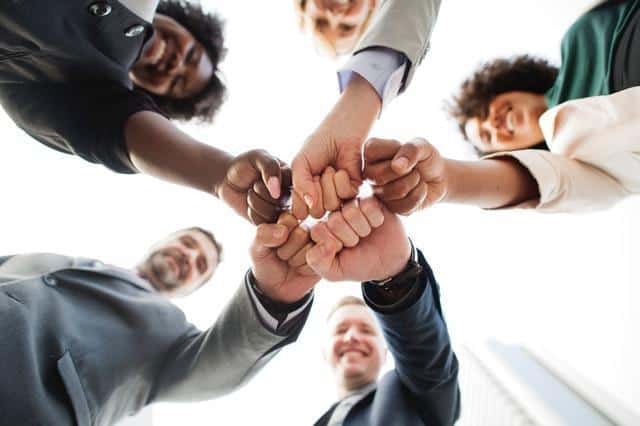 Ranemaker Institute is an organization that helps individuals, organizations and cities to understand how to discuss inclusive innovation that builds and maintains financial health. It's more than the traditional diversity and inclusion training. Studies show that companies in the top quartile for gender, racial and ethnic diversity are more likely to have up to 35% greater financial returns compared with their national industry medians. Organizations often require assistance in creating action plans that take into account inclusion, but there are few organizations focusing on creating affordable solutions while understanding the challenges facing rural communities. Ranemaker Institute was founded to help leverage inclusive innovation as a competitive advantage and not a legal obligation specifically in rural communities.  "The goal is to help create practical actions that can build inclusive and thriving organizations," says Rane Johnson-Stempson, CEO and founder of Ranemaker Institute. "Our mission is to create more inclusive workplaces and communities that value the contributions of all team members and exciting a passion for their roles while making a significant increase in organizational performance."
Measuring inclusive innovation effectiveness
For small businesses, non-profits, associations, and towns who do not have the budget or expertise on how to assess their organizational effectiveness, Ranemaker Institute partners with QuestionPro to help these organizations to better understand how well they are doing at being more equitable, inclusive and operationally effective. Ranemaker Institute uses QuestionPro surveys to gather and share feedback from employees, donors, board members, partners, members, customers, and volunteers to create benchmarks that align with specific organizational goals. The survey includes accountability metrics that monitor changes in diversity, equity, and progress in order to create strategies to solve areas of development and or double down on strengths to make their organization stronger.  Ranemaker Institute surveys empower their partners to become more analytical and accountable for their inclusion programs. It helps them use data to be more successful which highly resonates with their constituents.
A typical survey collection window lasts approximately 12 days. Compiling the data into meaningful reports for presentations took mere hours with Question Pros powerful analytics and superb output flexibility. Customers were impressed with the deep analytical tools to filter and segment data in so many ways to make intelligent decisions.
The biggest benefit?
Being able to easily replicate, and customize, and manage surveys for various organizations.  This saves lots of time and allows the organization to internally benchmark specific measurements to improve processes and offer best practices to every partner.
Survey data and established metrics close organizational gaps
90 percent of customer members surveyed by Ranemaker Institute state they enjoy working with their organization, but only 60% feel their opinions are valued and heard.  Even when people enjoy working with organizations, there is an opportunity to increase engagement with their members. The next step is to focus on communications and listen to their members by integrating a smart feedback and metrics program that asks specific questions on what makes them not feel valued and heard.
Many of the partners that Ranemaker Institute work with are excited to have an annual tool to use as a baseline, measure progress and have true organizational effectiveness, diversity, equity and inclusion accountability metrics. They have never had the opportunity to do this before and many see the power of QuestionPro and want to extend the use of the tool for other parts of their organization. They look forward to sharing the results as they continue their transformation into an inclusive and equitable data-driven organization.
QuestionPro nonprofit partnership makes collaboration and empowerment easy
"There are few companies that are truly collaborative and attentive to your

needs and aren't there just for a sale. In every interaction, you feel like you are the most important customer they have. They listen, they care, and they work hard to meet all your needs," says Rane Johnson-Stempson, CEO and founder of Ranemaker Institute. "The clarity and insight gained on our performance as an organization by targeting individual segments of our clientele and employees is priceless and requisite to our long-term success."