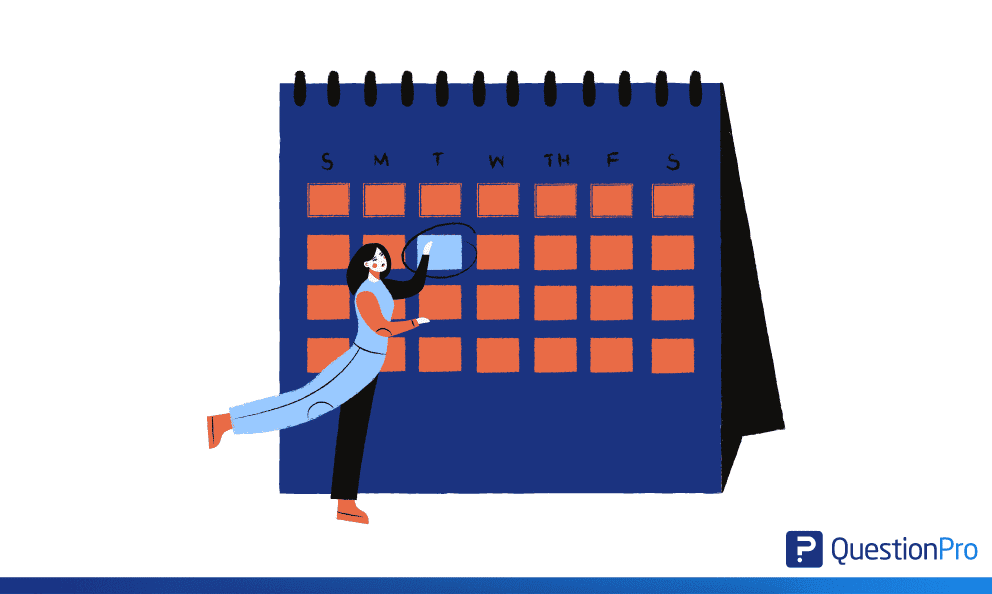 To advance the world of experience and surveys, we are continuously working on creating the best-in-class products. Below are some enhancements we are working on that will be released for our users in September.
Plan your research with these features and collect better insights to make smarter decisions.
Research & Insights
We are introducing an alternative survey layout tailored to favor a clean, seamless, focused, and agile experience. This view defaults to one question per page, reducing clutter on the screen and making the survey feel cleaner and lighter. It also helps respondents to remain focused on the question at hand with little to no distraction.
Notifications (Action Alerts) – UX-UI 
We are enhancing the experience of building custom notifications within surveys making them far more user-friendly. All notifications will have toggles to be switched on/off without needing to delete a notification. The cleaner look is expected to be far more user-friendly and intuitively focused on easier notification building.
Terminate based on multiple data quality flags
We are enhancing the logic of survey termination based on flags triggered. The improvement is intended to positively impact the completion rate of surveys thereby improving Market research and similar initiatives.
We are building capability to support piping for the text entered in the Other option on multiple choice type questions. Piping other text will be available throughout the survey.
Share Survey – Collaboration (Phase 1)
We are making it easier for multiple users to work on the same survey safely without causing any technical issues/conflicts. In real-time you will be able to see all users actively working on a particular survey. When a question is being added/edited, it will be locked so others cannot make inadvertent changes to it.
HubSpot Integration – Authentication Upgrade
In order to enable users to connect their HubSpot accounts with QuestionPro using their HubSpot credentials, we are upgrading the authentication technique for the HubSpot integration to OAuth 2.0. Additionally, HubSpot will no longer support current API Keys after November 30, 2022, and has stopped providing new API Keys on its platform.
Workforce
We are adding a Unique Identifier for participants, which will allow users to specify participants by an identifier company prefers. Users will be able to use from numeric IDs to usernames, and in the event, you need to change participants' unique IDs, it's an easy process.
Communities
We are doing a member module UI revamp, it will refresh the look and feel of the member section on the admin portal of the community. The new UI will make the member section more intuitive and user-friendly.
Adding "Not Equals" operator under Sampling
We are adding a new operator under Sampling which will help the admin filter members based on the not equals criterion. Having a "not equals" operator will help the admin to filter members efficiently.
Customer Experience
Integration with DOMO Connector 
We are adding a new connector to the CX Integrations tab – DOMO. 
Enabling Sentiment Analysis for CSAT/NPS – 3/5/7 Pointer scales
We are enabling sentiment analysis for CSAT/NPS question types when the scale selected is not a 10-pointer. The users would be able to see the sentiment widget irrespective of the scale for the NPS/CSAT question type. 
We are giving an arrangement where a user can sort the dashboards in view of the need they wish to see. They can order it on the bases of shared dashboards and unshared ones. 
Other bug fixes and enhancements
Surveys
SA-9961: Fixing the issue pertaining to extra lines being added within the email template when a survey link is inserted.

SA-9397: Fixing the issue related to the 'Unsubscribe' option not working for particular lists.

SA-9844: Fixing the issue concerning data export when a custom PPTX template is used.

SA-10284: Fixing the issue with compound branching logic when comparing numeric custom variables.
Communities
CM-2833: Fixing the issue with response viewer – search.

CM-2832: Fixing fix the issue with the community FTP member upload.

CM-2829: Fixing fix the issue with topic downloads giving processing error.

CM-2830: Fixing the issue with the import file format, the wrong format also gives a success message.

CM-2857: Fixing the issue of getting an oops error when adding a PayPal reward.
Workforce
WF-2883

: Fixing issue with the eNPS score in the portal.

WF-2881: Fixing issue with pagination not getting updated for Workforce API.

WF-2876: Fixing issue with deployment date not matching with account time-zone.

WF-2874: Fixing issue with timestamp information in 360.
CX
CX-2290: Enabling the verification of emails in the email templates.

CX-2284: Fixing the intermittent issue that gives incorrect NPS value in C4C Integration.

CX-2235: Fixing the performance issue when the user is downloading the report from CX Portal. 

CX-2165: Fixing the issue where the download button is working in the Analytics dashboard but not for Manager Portals.
We're as excited as you are to see how our products offer a better experience to your respondents, customers, and employees!
As always, we'd love to hear your experiences and suggestions at [email protected]