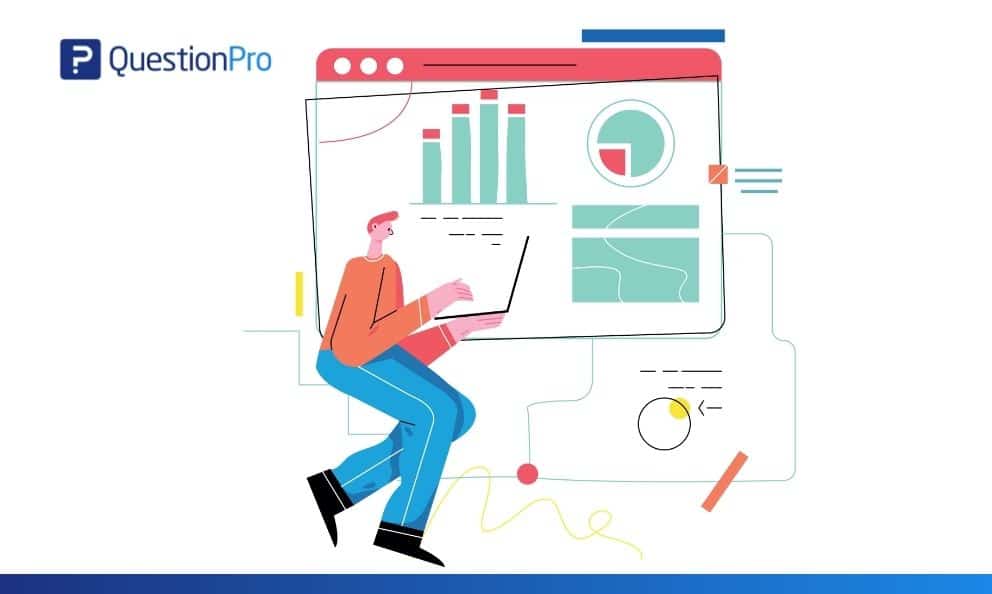 At QuestionPro, we believe in continuous improvement and innovation to offer products that cater to the evolving needs of the world of research. Our team is constantly striving to make sure you get the insights you need to offer the best products and services, here we are with a list of all the new features and enhancements released this month.
Research & Insights
Surveys: 
Bugs and other enhancements

SA-8563 — Question specific download option does not include more than 1000 text responses in excel file

SA-8810 — Display looping data column-wise. Data should be displayed/exported for each option loop instead of a loop index

SA-8869 — Emoji's are not getting displayed in the PDF report

SA-8920 — Unable to upload a file of 226 MB on the media library

SA-9004 — Not able to get out of compact view when editing shared surveys.

SA-9068 — Verified signature question Survey throws processing error for xls or csv download

SA-9249 — Plus sign is not shown when uploading translations using Excel Template 

SA-9255 — Scheduler triggered before the scheduled time. 

SA-9274 — Coding for answer options for multi-tier lookup table does not have a consistent pattern 

SA-9280 — Review/Print finish option does not show pre-populated data 

SA-9309 — Translation Voice notes HTML does not get uploaded with the Import template

SA-9313 — Issue with Numeric Scale in the Scale Library

SA-9321 — Question number display issue with questionnaire download in word format 

SA-9352 — The printing of the answer code in question texts does not bring us a unique text, but an accumulated text.

SA-9366 — Advanced Quotas criteria counting wrong

SA-9377 — Show/Hide logic not showing question when the survey is reopened. 

SA-9397 —  'Unsubscribe' option not working

SA-9408 — Unable to capture name with the apostrophe in the verified signature question type

SA-9409 — Incorrect reactions for smiley star rating question on report dashboard.

SA-9416 — Issue with Anchor text for Slider question. 

SA-9429 — Bipolar slider matrix question not showing opposite values in rows 

SA-9437 — Issue with email format for Action Alerts – Custom Notifications.

SA-9446 — Issue with underlining text in drop-down question

SA-9469 — Dynamic show/hide logic not working in mobile with side by side matrix

EC-1314 — Export functionality for SMS credit usage logs

EC-1326 — Schedule Invite and Send Reminder success in API not visible in UI

EC-1352 — Disabled the visibility of viewing other teams

EC-1368 — Fixed issue with the cannot delete blank user addition rows
Communities
Enhancements
Bugs and other enhancements
CM-2627 — Added the missing translations

CM-2624 — Handled the error while accessing the sampling page

CM-2622 — Fixed the issue with survey invites not going through

CM-2610 — Fixed issue with updating the contact info in the community
Workforce
Enhancements
Bugs and other enhancements
WF-2543: Take feedback survey issues for 360

WF-2525: 360 surveys need SSO login with SAML 2.0

WF-2457: 360 report translations
CX
Enhancements
Bugs and other enhancements
CX-2070: Enhanced the Product List filter by implementing lazy load or search product by name functionality.

CX-2057: Enhanced the Email, PDF, and Excel download by removing the Email List field. 

CX-2078: Enhanced the UI by displaying a pointer while it's hovered over the "Share" option.

CX-2071: Fixed the issue where earlier CX survey was not available for offline app

CX-2085: Fixed the issue on cxlabs where for a client the dashboard was not loading for a week. 

CX-2052: Fixed the issue where the Language column is unavailable in the dashboard extract file. 

CX-2044: Fixed the issue with CX Dashboard when the account email address is changed.

CX-2039: Fixed the issue where custom fields are not displaying the assigned field name
Hope these features and enhancements will help you advance research while ensuring the best experience for your audience, customers, and employees.
If you have any questions or feedback, please send them to us at [email protected]