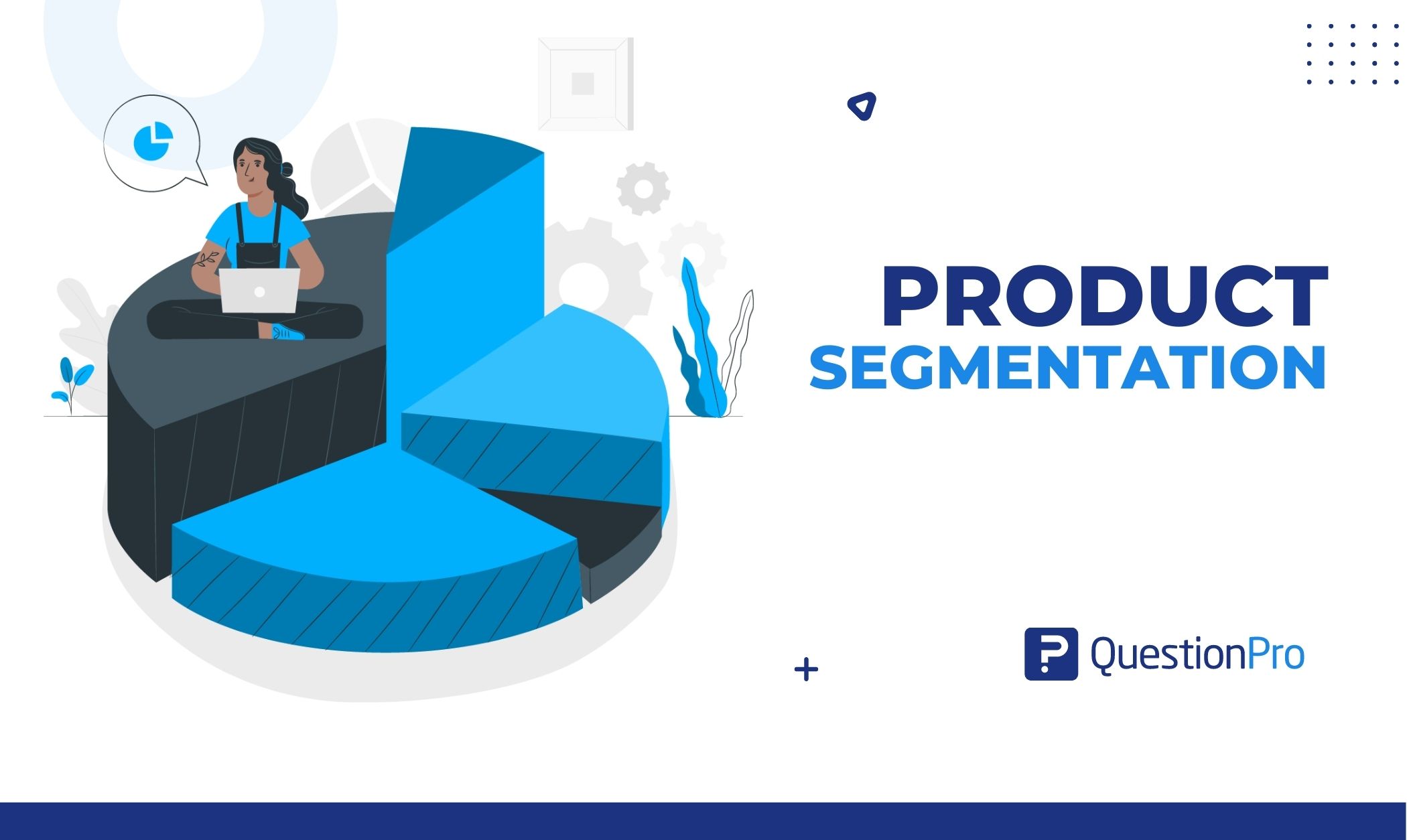 You can increase your market share in more than a couple of ways. To start, you should build stronger relationships with your clients by giving them excellent service.
More customers will frequent your establishment if you stand out from the competition and give them something they can only obtain there. But when every other business is attempting the same thing, it can be challenging.
Product segmentation makes it more likely that your business will draw the kind of loyal customer base that will ensure its ongoing success. In this blog, we will learn about product segmentation, its importance, and ways to conduct it.
What is Product Segmentation?
Product segmentation is an essential component of any effective marketing plan. It entails segmenting a market into smaller groups of customers that have similar needs or criteria to develop customized products or marketing campaigns for these segments.
Customer demands and preferences vary with personality. Product segmentation can satisfy all niche market preferences. Companies that identify and target these segments can grow sales and gain a competitive advantage by focusing on the specialized demands of certain clients to improve customer satisfaction.
Importance of Product Segmentation
Product segmentation is essential to any marketing plan since it enables businesses to identify and target particular customer demographics with customized goods and advertising campaigns. Product segmentation is important for the following reasons:
Cost-effective: Businesses can develop products that are more cost-effectively by focusing on specific segments rather than the entire market.
Better product development: By comprehending the particular requirements of various sectors, businesses can produce products that are more likely to succeed in the market.
Product pricing: Businesses can eliminate one-size-fits-all pricing by abandoning a single product offering. Companies can use a price strategy that works for each target market because the product is segmented.
Higher customer satisfaction: Businesses can build products and marketing strategies that are more likely to meet the needs of their customers by understanding the individual requirements of various segments. This will increase customer satisfaction.
Better customer insights: Product segmentation enables businesses to understand better the needs, preferences, and behavior of their customers, which can guide future product development, pricing, and marketing tactics.
Individual product performance: Monitoring individual product performance allows you to assess consumer segment performance. By monitoring the product most closely related to each customer group, you may learn how they react to your product.
Understanding and targeting certain categories of customers is more important than ever in today's competitive business market. Product segmentation enables businesses to do so effectively, leading to improved sales, higher customer satisfaction, and a competitive advantage in the market.
How to Conduct Product Segmentation?
Conduct product usage and market research
Begin with the people who already know you. The best way to determine how to divide up your goods into various markets is to ask your current clientele.
Observe the product in action with your current clientele to improve it. Think about how you can grow your services to more of these sectors by analyzing the industries they operate in and the features each of their consumer segments uses most.
Gather data about consumers' wants, desires, and buying habits through research. There are various methods for doing this, such as surveys, interviews, and focus groups with customers.
Identify segmentation variables
Determine factors that can be utilized to divide the market into more manageable categories, including:
Demographics: It includes factors such as age, gender, income, education level, and occupation. This data will help determine which customer segments a specific product will appeal to.
Geographic: It can also be segmented by regional, urban, or rural location. You may learn a lot about how to market to a region by watching how customers from that region use your product.
Behavioral: This is about evaluating how customers react when interacting with products and your company. Customer behavior can be segmented using purchasing patterns, brand loyalty, and usage rates.
Psychographic: Depending on customer attitudes and lifestyle, this can be segmented based on personality, values, interests, and way of life.
Benefit: Some things, such as a car for a family or a watch for fashion, are bought for the specific advantages they offer.
Use Case: Some items are utilized in particular contexts or scenarios, such as a vacuum cleaner for a home or a water bottle for outdoor activities.
Develop a pricing segmentation model
After using your data to develop and identify solutions for several types of products, you'll need to select a pricing strategy. Even though it's tempting to charge the same amount for all your products, you'll probably leave money on the table if you do.
To better understand how to price each product category to achieve your growth targets, it is helpful to examine Van Westendorp's price sensitivity meter thoroughly.
QuestionPro's sophisticated Van Westerdorp pricing question can help you develop a more effective price strategy through market research. The Van Westendorp pricing method uses a series of open-ended questions to gather information from respondents to determine key emotional price points.
Develop a positioning strategy
Develop a positioning plan for each target group based on their particular requirements and traits. Create and implement a marketing mix that will appeal to each target market category, including product design, pricing, promotion, and distribution.
With the data and customer personas you've collected, you can now sell each part of your product line on its own. It will take a lot of work, but the reward will be significant in terms of increased sales and less customer turnover.
Using QuestionPro Research in Product Segmentation
QuestionPro Research Suite is a survey software that can help with product segmentation by giving you a variety of tools and features to collect, analyze, and visualize customer data. Some of the most important ways that QuestionPro Research Suite can help with product segmentation are:
Surveys and questionnaires: The software lets users make and send out surveys and questionnaires to find out what customers like, what they need, and how old they are.
Advanced data analysis: The QuestionPro Research Suite has a number of tools for analyzing data, such as crosstabs, filters, and segments, which can be used to find specific customer segments and what they have in common.
Segmentation reporting: The software lets users make reports and visualizations that show how different groups of customers use a company's products and services.
A/B testing: The QuestionPro Research Suite also lets you do A/B testing to find out which products or features are most popular with different types of customers.
Distribution: Surveys and questionnaires can be sent out through email, social media, web links, and other ways.
QuestionPro Research Suite can help businesses divide their customer base into different groups, find out what their customers like, and use that information to make their products, features, and marketing fit those groups.
Conclusion
Product segmentation is a method of providing products to all of your customers while maintaining quality and maximizing sales opportunities. It requires data analysis, customer and market segmentation, pricing segmentation methods, and marketing strategy for each part.
Then, this information can be used to find groups of customers with similar characteristics, like age, income, or buying habits. Marketers can use this information to ensure their products or marketing messages are suitable for each segment. This makes the use of resources more effective and efficient.
QuestionPro Research Suite is a powerful survey software that can help businesses with product segmentation by offering a variety of tools and features for collecting, analyzing, and visualizing customer data.
Its simple interface, advanced data analysis capabilities, and segmentation reporting capabilities can assist businesses in identifying specific customer segments and tailoring their products and marketing messages accordingly.
Start gathering and analyzing data on your clients by registering for QuestionPro Research Suite right away if you want to advance your attempts at product segmentation. You may get a fantastic opportunity to test the software and evaluate its advantages with its free trial.