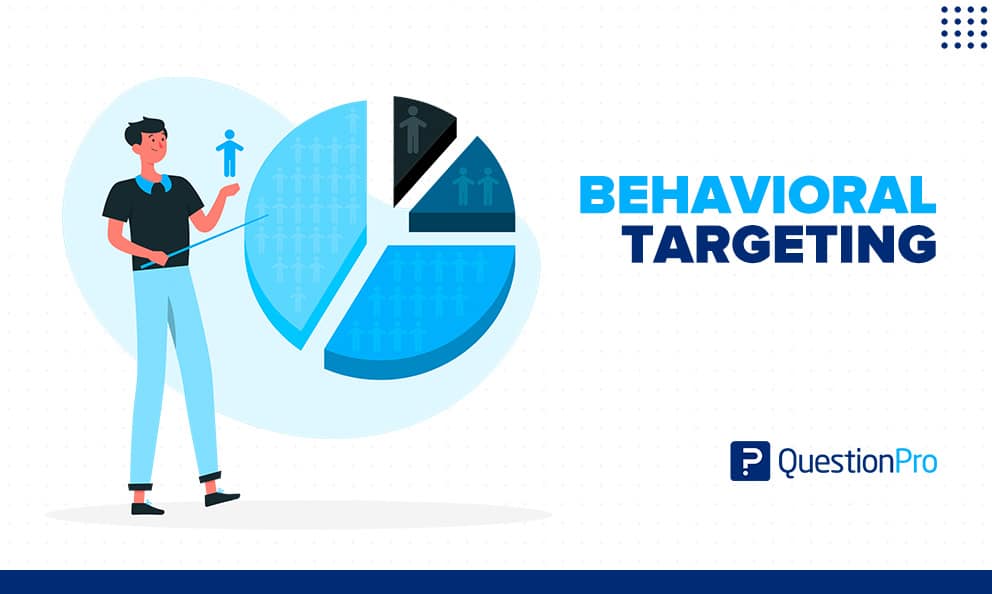 Behavioral targeting is a sort of advertising that allows advertisers to show users relevant advertisements based on their browsing habits. It is based on search results, page views, button clicks, and time spent on a website, among other things.
You may be aware of such targeted marketing for consumers. You see it when a product "chases" you around the web in ads. This can increase your likelihood of buying by offering you relevant objects that really are (or were) on your mind, especially if you demonstrate interest.
Random targeting doesn't happen anymore. There are many ways for marketers to ensure the right message gets to the right person at the right time. Advertisers have increased conversion rates for both offline and online campaigns thanks to improvements in tracking behavior and the growth of powerful datasets.
Using these examples of this targeting, you can make your ads and outreach more relevant and recast a vast (and ineffective!) net.
What is Behavioral Targeting? 
Behavioral targeting is a type of marketing that uses information about how people use the Internet to improve advertising campaigns. The technique involves getting information from different places about how the potential customer browses and shops online.
This information is used to produce advertisements that are tailored to the habits and interests of that individual person, which the publisher may then show in the visitor's web browser.
This technique's main goal is to distribute advertising messages to behavioral target populations who have shown the greatest interest in them. The procedure entails accumulating online searches, purchase histories, frequented websites, and other data to produce a comprehensive user profile that reveals what your target audience wants, avoids, and buys.
Companies may use these data points to create advertising that is tailored to each individual's trackable tastes and requirements while avoiding messages that are unpleasant or irrelevant to the viewer.
Targeting types
You can customize your marketing using it by using data from a variety of sources, like:
Engagement with the website:

Using behavioral targeting, you may customize the website's user experience. It comprises pop-up promotions, advertising, and connections to relevant material. Website visitors may view personalized ads depending on what they're interested in. Google remarketing advertisements are another approach to engaging website visitors after they leave.

Participation in the campaigns:

Campaign engagement lets you target specific emails based on opens and clicks. Using this data as a major difference might help you arrange your audience. You may resend emails to non-openers, unengaged people, and the most engaged people.

Buying behavior:

Purchase behavior is a typical and strong targeting source. This suggests related items and companies on an e-commerce site's homepage and shopping basket. You may use purchase behavior to promote items, convey gratitude, and incentivize consumers.

App interaction:

It is important for increasing app engagement because it allows you to send targeted marketing that encourages additional use depending on what people do (or don't) in your app. You may also segment users depending on their actions within a specified period, such as congratulating customers who have finished their first lesson in your teaching and learning app or reaching out to people who have installed your app but haven't signed in for a week.
The Value of Behavioral Targeting
Because more and more organizations are adopting a customer-centric approach to marketing, this is exactly what they need. Contextual advertisements, which were prominent a few years ago, have given way to behavior-based advertisements.
Brands acquire vast quantities of information on their customers and website visitors from a variety of sources in order to utilize it to both sides' benefit. They provide highly-tailored recommendations for each user depending on:
Pages visited

Clicked links, buttons, and content

Products are added to a cart or wish list.

Time spent on each page

The degree of involvement

Past search queries

Additional interactions
All of this data may be gathered using tracking pixels and cookies, and then analyzed using customer data management solutions.
Advertisers benefit from behavior-based advertisements. First, they generate a lot of clicks since customers see previously seen things. This form of targeted ad converts site visitors into customers. This lets you design a suitable offer at the right moment while guiding a user through your sales funnel analysis. This method increases sales for any company, regardless.
Examples of Behavioral Targeting
More marketers are integrating such targeting into their campaigns. Examples of such targeting by customers or consumers:
Cross-selling and boosting sales
Knowing what your clients appreciate and how they engage with your company helps you advertise new goods. If you can connect products X and Y, your product X-interested audience will likely interact with a product Y ad.
Behavioral targeting in email campaigns
Behavioral email campaigns aren't limited to programmatic media advertising. Personalize email marketing depending on how your target uses your site or app.
Targeting abandoned cart sessions, adding seen goods in regular updates, or referring to previously read information are examples. Behavioral email campaigns raise email productivity and targeting possibilities.
Behavioral targeting in remarketing
Retargeting is an easy approach to use for behavioral targeting. By recognizing site visitors, you may entice them to return and accomplish objectives on other sites.
Facebook and Google provide easy-to-install tracking pixels which can comprehend site visitors. These parts may be activated on their respective platforms.
Targeting based on location
Location-based targeting reaches target audiences based on real-world activity. Retarget audiences who've visited your business or a competitor's. This applies to internet retailers and e-commerce.
These targeting initiatives may be valuable since they reveal real-world customer behavior. This lets you construct interesting segments depending on people's behavior.
Conclusion
Behavioral targeting is a type of marketing that uses information about how people use the Internet to improve advertising campaigns. Brands are now adopting a customer-centric approach to their marketing. Contextual advertisements have given way to behavior-based advertisements.
Facebook and Google provide easy-to-install tracking pixels which can comprehend site visitors. Knowing what your clients appreciate and how they engage with your company helps you advertise new goods.
QuestionPro's survey software has helped students and professionals gather all the data needed to deliver high-value insights. It also features a data analysis package to help you evaluate the final findings.
QuestionPro is more than survey software; we offer solutions for every business and every difficulty. We also offer Insights Hub, which is a data management platform.