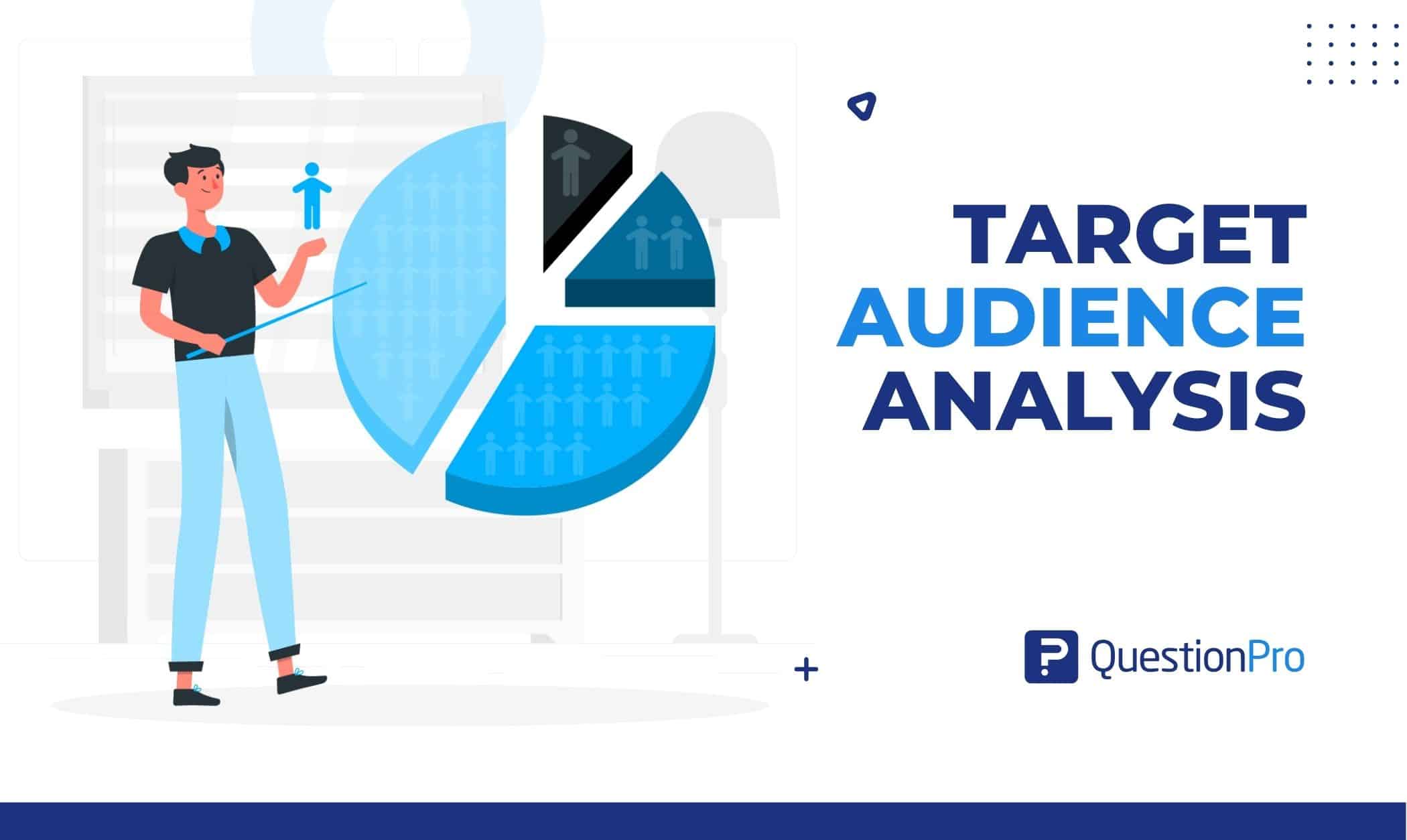 Understanding and recognizing your target audience is the most important step in any successful marketing strategy. A well-defined target audience can drive a brand's growth, marketing strategies, and equity, leading to an overall improvement in the bottom line. Let's discuss Target Audience Analysis.
In this blog, we will discuss target audience analysis and give you a step-by-step guide on how to analyze your target audience. Let's get started.
What is Target Audience Analysis?
Target audience analysis is identifying and understanding the qualities, requirements, and behaviors of people most likely to be interested in a product or service.
It entails collecting and evaluating data on the intended audience's demographics, attitudes, values, interests, and lifestyles, as well as their level of engagement with the product or service.
This analysis provides information to improve marketing campaigns and product or service development. This data can be utilized to increase product or service success by tailoring marketing materials to the target demographic.
Target audience analysis can benefit corporations, organizations, and individuals who want to reach a certain group with a specific message or product.
LEARN ABOUT: Audience Research
Why is target audience analysis Important?
Audiences are the lifeblood of any business or product. A company cannot be effective or profitable without its help. So, getting more customers is one of the most important goals of any business. To achieve the goal, you need to do a this analysis.
Let's explore some key importance of the target audience analysis process:
You can turn interested audiences into customers faster by finding and targeting groups of people who are especially interested in your products and services.
Target audience analysis helps to find out what the customer wants and give it to them to increase customer satisfaction.
This analysis increases the number of customers by boosting conversion rates.
It strengthens your market position to boost your market share and develop your brand.
It also helps businesses develop cost-effective marketing strategies that save valuable resources, time, money, and effort.
How to conduct target audience analysis? Steps to follow
Target audience analysis is important for your market strategies. You need to know how to do the intended audience analysis. Here, we will discuss some key steps to do this analysis:
Define your analysis's goal
Defining the goal of the analysis and what you hope to achieve is the first step in target audience analysis. It will assist you in concentrating your efforts and ensuring that the information you collect is relevant and useful.
Determine the target audience
The next step is to establish the target audience for your message, service, or product. Consider things like hobbies, values, behaviors, lifestyles, and demographics (such as age, gender, income, and education) when determining your target audience.
Collect data
In this step, you need to gather information on your target audience from various sources, including market research, customer data, social media analytics, and online surveys.
QuestionPro is a complete survey platform with excellent survey features that allows you to collect data. You can conduct surveys with QuestionPro to learn more about your target audience and do market research.
Analyze the data
It's time to look at your collected data to find patterns, trends, and new things to know about your target audience. To understand and connect with your target audience more effectively, you might search for common characteristics, needs, and behaviors.
You can analyze your audience data with QuestionPro survey software. QuestionPro will help you conduct surveys to know your customers and analyze them more effectively.
Create audience profiles
Now is the time to use what you have collected to make detailed profiles of your target audience, including data about their demographics, attitudes, values, interests, and behaviors. Creating audience profiles is one of the most important steps of the target audience analysis process.
Develop strategies
Use your collected data to create target audience strategies for reaching and engaging your audience. It may include identifying the most efficient methods and techniques for contacting them, as well as developing messaging and content that is relevant and appealing to them.
Test and refine
In the last step, you need to try out your strategies and approaches with your target audience to see what works and what does not. Use your feedback to improve your plan and make any necessary changes.
Following these steps, you can learn how to analyze your target audience to help you make more effective marketing campaigns and create products and services that better meet your needs and preferences.
How can QuestionPro help you in target audience analysis?
We talked about the important steps of target audience analysis. If you need tools to analyze your target audience, you can surely go for QuestionPro.
To use QuestionPro for target audience analysis, you must first define your research or marketing goals and choose the most important questions about your target audience. Use QuestionPro's survey builder to create a survey with these questions and distribute it to your target audience.
After collecting survey results, you can utilize QuestionPro's analysis capabilities to produce audience insights. It may contain demographic information like age, gender, income, audience needs, preferences, and behaviors.
QuestionPro's survey design and analysis tools help marketers and researchers collect and analyze audience data. It can help you reach a large number of the audience quickly and easily, making it a useful tool for figuring out who your target audience is on a larger scale.
Conclusion
We learned about target audience analysis and explored a step-by-step guide to analyzing your target audience.
Target audience analysis is one of the most important skills that every brand builder should know. As you improve your procedures and techniques, you will discover more valuable insights to apply in your brand development processes.
QuestionPro is a survey software platform that can be used to analyze target audiences as part of a marketing or research project. The platform enables users to create and distribute surveys to gather information about a specific audience's needs, preferences, and behaviors.
Try out QuestionPro if you need any help with audience analysis.