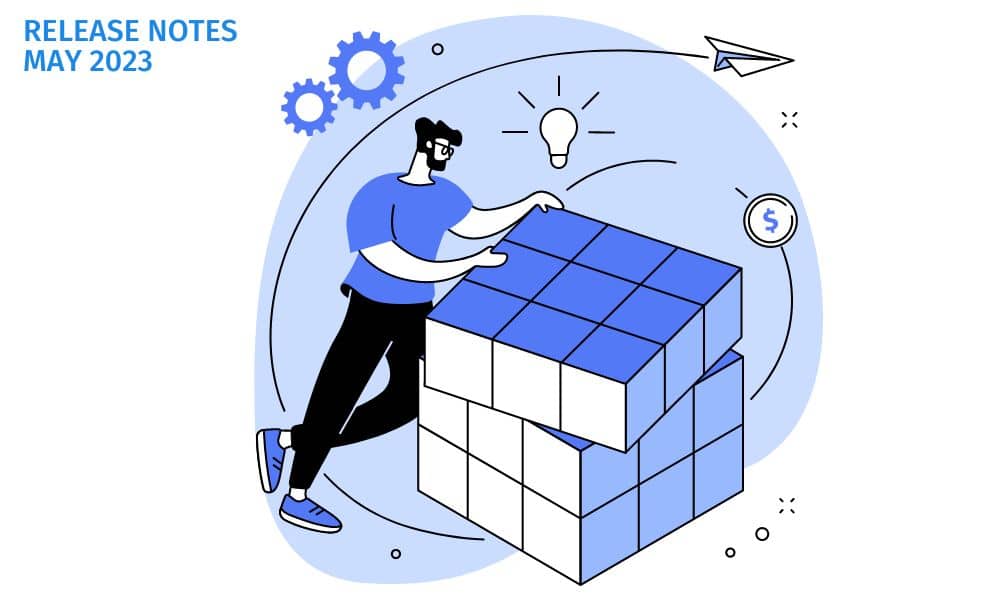 At QuestionPro, we believe in continuous improvement and innovation to offer products that cater to the evolving needs of the world of research. Our team is constantly striving to ensure you get the insights you need to provide the best products and services, here we are with a list of all the new features and enhancements released this month.
Research & Insights
Surveys:
Enhancements
Bugs and other enhancements
SA-10942 – Added functionality to disable IP-based location tracking.
SA-11059 – Added Dashboard for Uber admin only after the limit.
SA-10989 – Added new language – Oromo.
SA-10910 – Fixed issue related to incorrect storage space.
SA-10983 – Fixed issue with the PDF download for the survey.
SA-10941 – Fixed issue with the country column always showing empty on the response viewer
SA-10926 – Fixed issue related to Timezone not getting updated in My Account as per DST.
SA-10872 – Fixed issue while trying to export the raw data in English.
MR-957 – Fixed issue with Van Westendorp chart – deviating abbreviations IPP vs. IDP
MR-991 – Fixed issue with adding Logo to the email template.
MR-981 – Fixed issue with Date/Time question type on Take Survey.

Communities
Enhancements
Bugs and other enhancements
CM-3083 – Moved all system-generated files to the Vault.
CM-3050 – Fixed the issue where Invitation Filter was showing an incorrect count initially for Include criteria.
CM-3044 – Fixed the issue where the abuse URL was not working.
CM-3059 – Fixed the issue where the community was appearing blank in Arabic on mobile devices.
CM-3071 – Fixed the issue with Filters in the Member List tab in Communities.
Workforce
Enhancements
Bugs and other enhancements:
WF-3168: Added Panel Member Login authentication for Empower.
WF-3067: Improved performance for the sent history tab
WF-3161: Added functionality of profile picture For Portal.
WF-3187: Added Unsubscribe and Report Spam button in EX mail content.
WF-3143: Added export report functionality on the Text and Driver Analysis widget.
WF-3080: Added rich content editor on Thank you page.

Customer Experience
Enhancements
Bugs and other enhancements
CX-2575 – Improved the segment searchability of the hierarchical segment drop-down view.
CX-2579 – We have added two new fields to the Email Engagement API – Completed Response Timestamp and Response Status. This will allow users to gain more insights into their engagement metrics, and improve their overall email engagement strategy.
CX-2561 – Previously, files uploaded via bulk upload were publicly accessible, posing a risk of sensitive user information leakage. We have resolved this issue to ensure data security.
CX-2614 – Segment Code in Email Engagement API
CX-2604 – To improve survey response rates, we have added support for custom brand URLs in the email engagement API.
CX-2559 – Fixed the multiple overall dashboards getting created issue.
CX-2610 – Fixed the issue of Generic slowness on the account.
CX-2606 – Fixed the issue of Push Metrics Not Working.

CX Reputation
Enhancements
Trustscore widget for Trustpilot integration
Bugs and other Enhancements
85zrvm8r9 – We have addressed edge cases that caused the Reputation app to crash, such as multiple users performing the same action or repeated actions by a single user.
85zrvm8ed – Fixed the issue of the Sentiment trend widget displaying negative integers on the x-axis.



Hope these features and enhancements will help you advance your research while ensuring the best experience for your audience, customers, and employees.
If you have any ideas, questions, or feedback, please send them to us at [email protected].