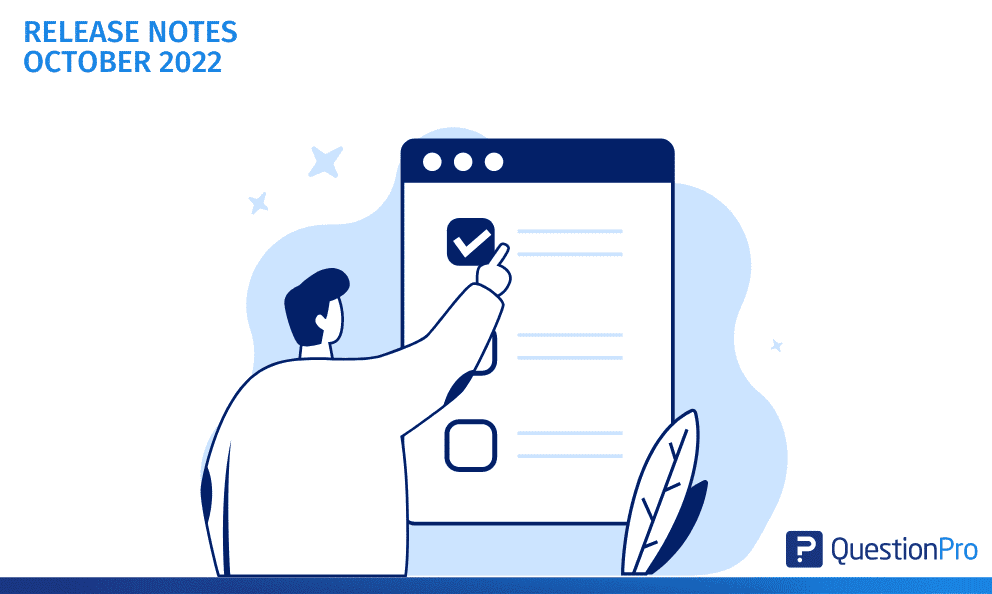 At QuestionPro, we believe in continuous improvement and innovation to offer products that cater to the evolving needs of the world of research. Our team is constantly striving to ensure you get the insights you need to provide the best products and services, here we are with a list of all the new features and enhancements released this month.
Research & Insights
Surveys:
Enhancements
Bugs and other enhancements
EC-1564: Fixed API calls returning incorrect values for UTC timestamp issue

EC-1551: Fixed sub-accounts without access being able to view SSO settings issue

EC-1543: Fixed issue with the primary user cannot access sub-accounts with the "Login as" option

EC-1525: Fixed issue with the usage dashboard tab not being visible for assigned user roles

SA-10318: Fixed response viewer data, which misaligns if the Time taken column is hidden.

SA-10417: Fixed the dashboard permalinks not reflecting selected filters.
Communities



Bugs and other enhancements
CM-2861: Fixed the points not credited for Topic and Idea comments

CM-2852: Fixed the issues with SMS/SMS logs in the community

CM-2833: Fixed the issue with the response viewer- Search not working properly.

CM-2772: Fixed invalid date issue with custom range on topic export.

CM-2857: Fixed the oops error, when adding Paypal reward.

CM-2862: Fixed the issue with not being able to search special characters on send tab.
Workforce
Enhancements 
Bugs and other enhancements

:
WF-2849: Updated the UI of the Employee Roster table. 

WF-2895: Added demographics in Life Cycle Rules support filter.

WF-2889: Updated Send API Integration.

WF-2874: Added Timestamp information in 360.

WF-2904: Fixed issues with 360 report setup.
Customer Experience
Enhancements 
Bugs and other enhancements
CX-2310: Fixed the issue where the NPS+ question was not allowed to advance when only the "Other" option was selected.

CX-2294: Fixed the issue where emails were going to the SPAM folder.

CX-2165: Fixed the issue where the download button on Widgets was working in Analytics Dashboards, but not in Manager Portal dashboards.

CX-2342: Fixed the issue where 2 Canvas widgets with different survey ids were not supported in the same dashboard.
Hope these features and enhancements will help you advance your research while ensuring the best experience for your audience, customers, and employees.
If you have any ideas, questions, or feedback, please send them to us at [email protected]