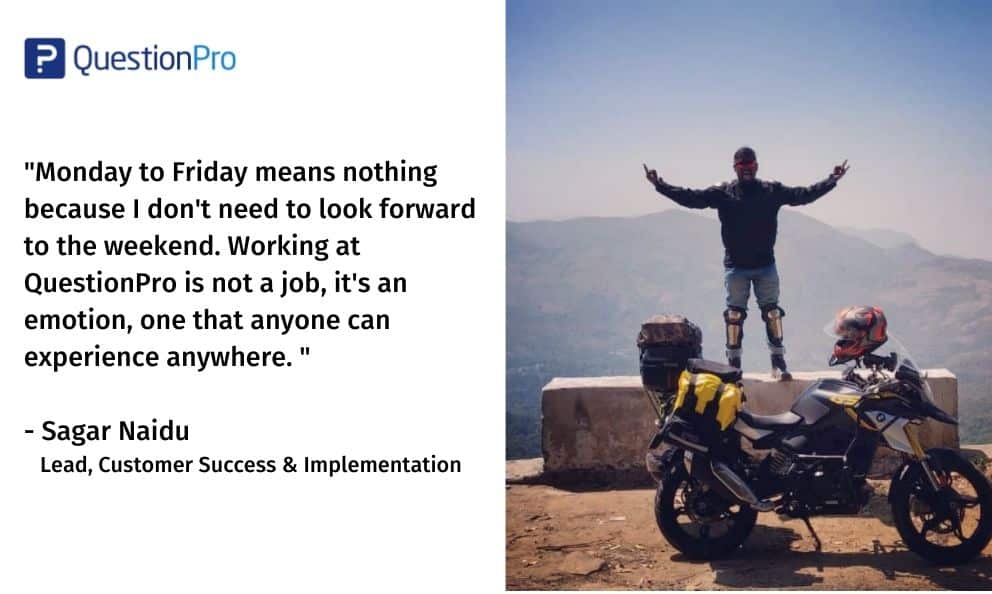 Sagar has been working with QuestionPro for more than 3 years now. He joined us as a business development manager and grew to lead a customer success team. He helps our users make the most of our tools and gain meaningful insights from the data.

Let's listen to what Sagar has to say about working at QuestionPro.
When work becomes play, one doesn't need to unwind. I do what I love to do throughout those 24 hours in a day, experiencing life in its real form but yet feel like it's good to be true. I am truly living the life of my dreams!
I believe your performance gets amplified with creativity and flexibility, and opens up to many aspects that a desk would confine you to.
My journey at QuestionPro has been not one but many experiences. Monday to Friday means nothing because I don't need to look forward to the weekend. Whether it's working from home or from a serene seaside deck in Goa planning the next ride, a voice from within says, "How far is Kodaikanal? I have heard it's called the Princess of Hill stations. Can I reach there in 48 hours?".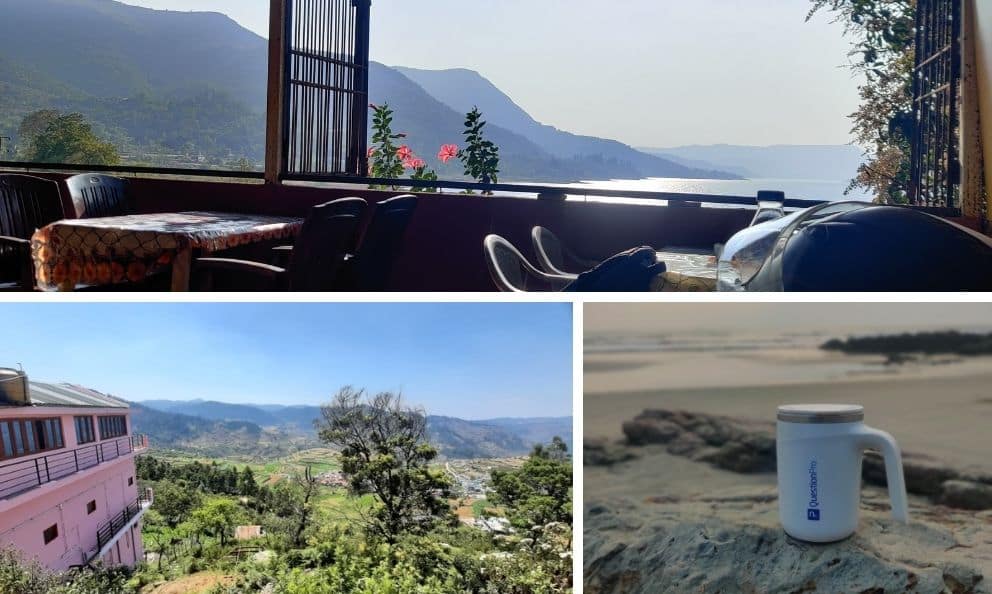 The path at work seamlessly flows, even the most surprising hairpin bends are overtaken with ease, while the Captain of the ship steers the ship(QuestionPro) into the sunset sailing away lost into the moon glade sipping on some Bacardi rum. I really enjoy the global experience of meeting and working with humans from across the globe, while exploring new opportunities and adventures.
Working at QuestionPro is not a job, it's an emotion, one that anyone can experience anywhere!
Live, work, travel, share & repeat!