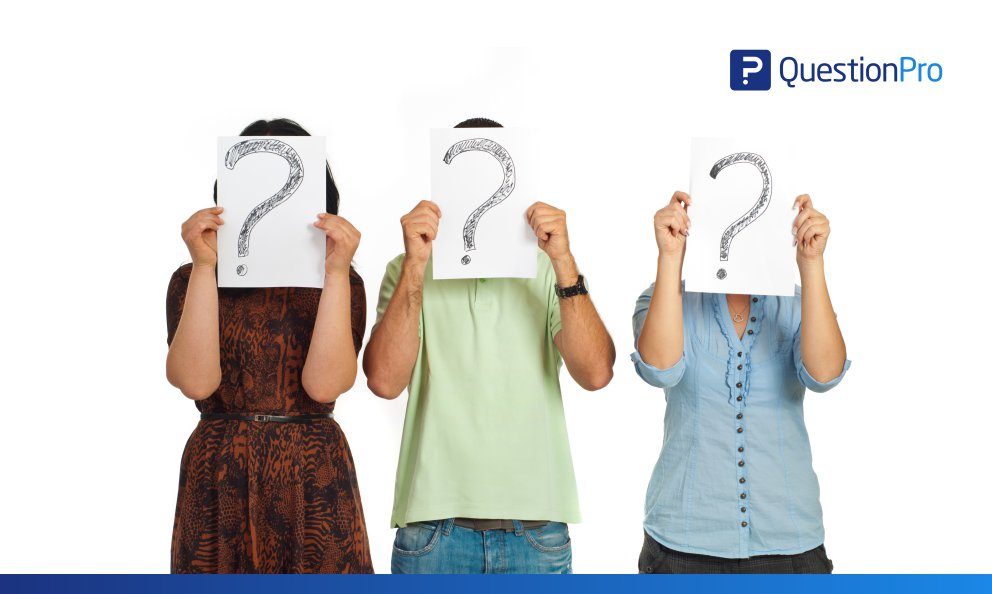 It's easy to create a survey but equally difficult to determine who responded to your survey and which response belongs to whom. You cannot guess names or email addresses of the survey respondents as they are anonymous by default. Now, QuestionPro surveys make it possible to identify the survey respondent based on their email address or other personal details mapped to custom variables. 
About response identifier
Finding survey respondents can be a tough game to play. But QuestionPro makes it easy. By default, each survey respondent is assigned a unique Response ID. This response ID is mapped with the survey response of the respondent. Apart from this ID, there is no valid identity of the survey respondent. 
In the latest 'response Identifier' update, QuestionPro allows users to change the default response ID to the email address or any other custom variable linked to the personal details of the respondent like first name, last name, designation, company name, etc. 
To identify a respondent based on his her personal details, you need to ask personal questions in your survey like name, contact number, email address, company name, designation, etc., by using single row text, email address or contact information type questions. Once this is done, you can map individual responses of these questions to different custom variables which then can be updated in the response identifier tool to show the desired response ID. 
How to use response identifier 
To track the respondent in QuestionPro surveys
Login in your QuestionPro account 

Create a new survey or open an existing survey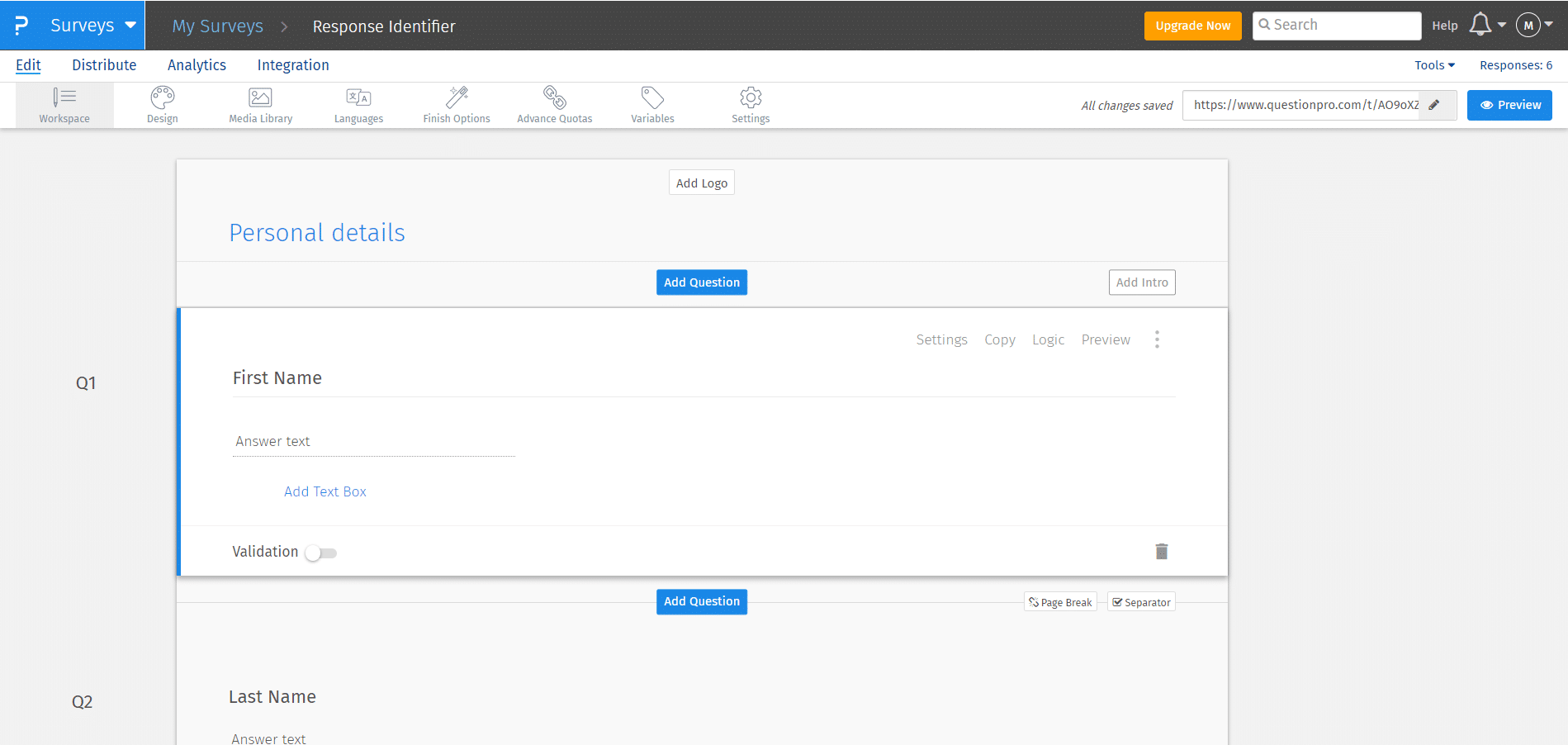 Go to

the

'Analytics'

tab

You will be redirected to the default

dashboard

page

Click on the 'Report Settings' tab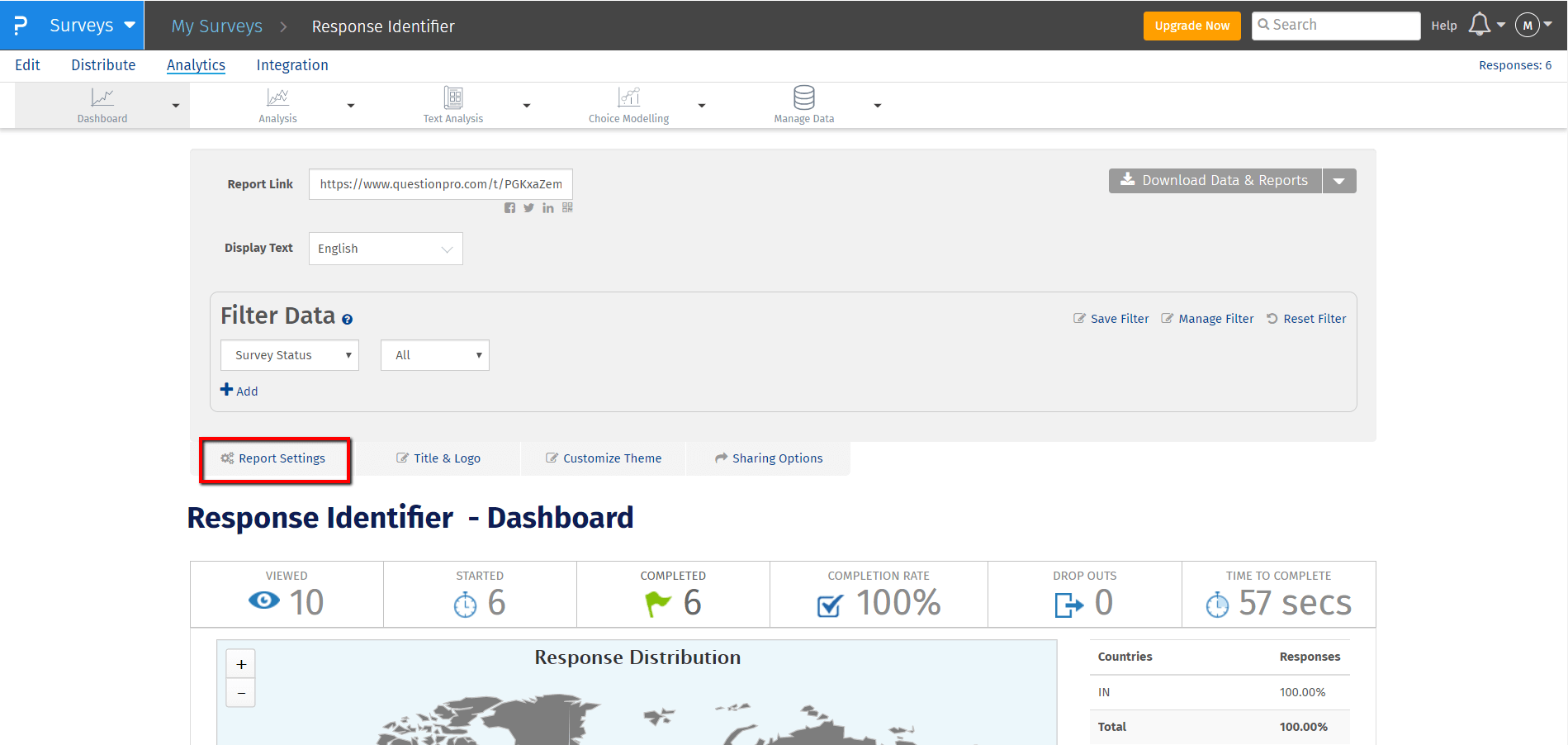 A Dashboard Settings popup will display different options available under the tab 

Go to 'Response Identifier' – By default, it is set to Response ID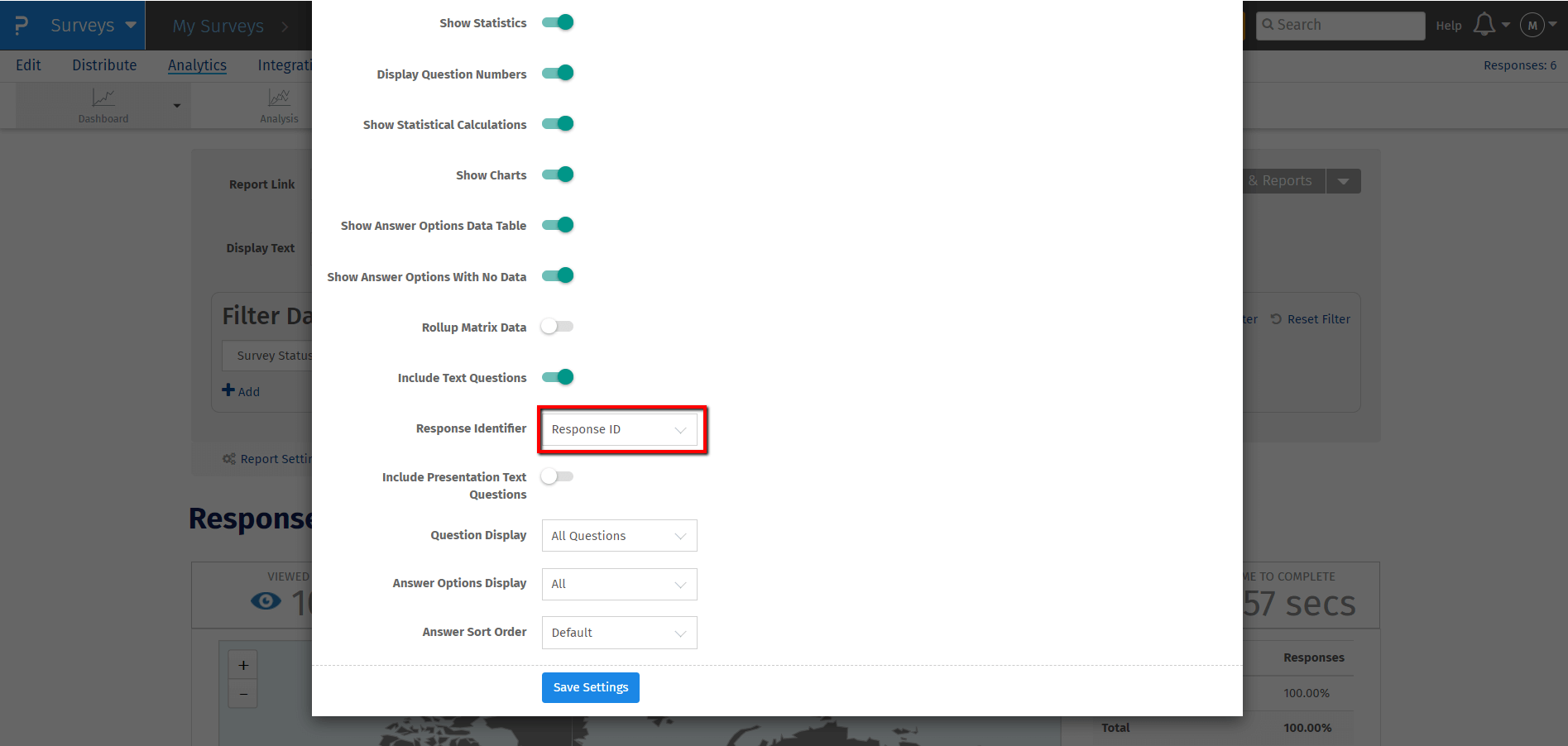 Click on the drop-down menu and select the option

Email ID

or

custom variables

1 – 255

Click on 'Save Changes' present at the bottom of the popup
Go back to the Dashboard and you will find all the survey responses are mapped against your chosen option in Response Identifier 

In this case, we chose Email ID hence the survey respondent is mapped against their email IDs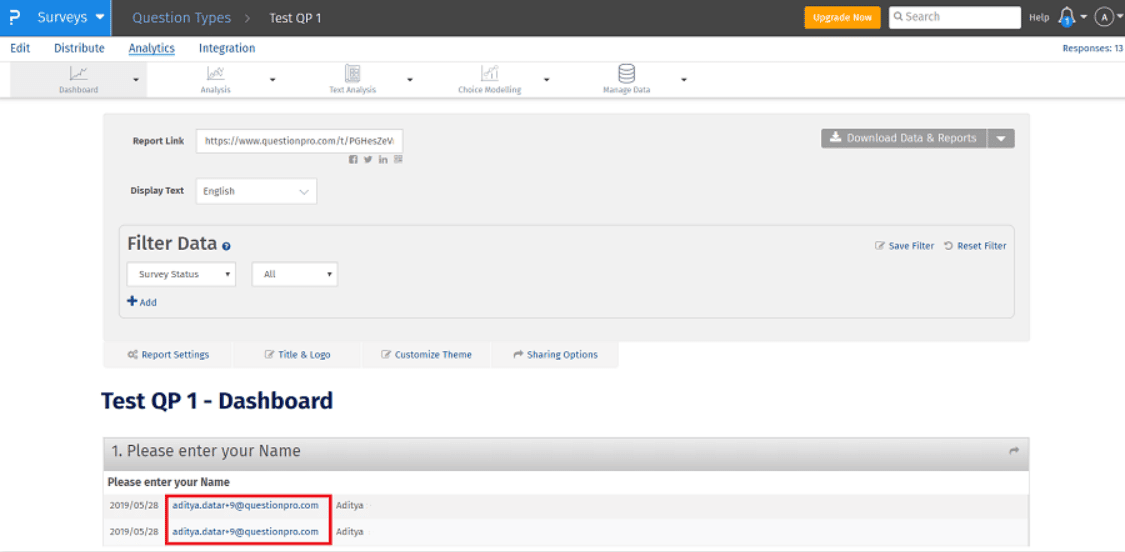 Benefits of response identifier 
You can click on the email address of the respondent to view the entire response associated with that email ID or of that respondent. 

Having an email address or a personal response ID associated with each survey response helps you distinguish between similar responses. 

Communication is made easy when you have personal details mapped with the survey responses, especially for organizations conducting internal surveys. 

Together with 'Data Audit Tool', you can use the response identifier to enhance the quality of data you intend to collect through surveys. 

You can use personalized survey response IDs to analyze the survey results based on demographics, gender, or other custom variables you might have set to in the survey design. 
The Response Identifier is made available to all the QuestionPro users irrespective of the type licenses. To learn more about the response identifier you can try changing the response ID by yourself or get in touch with our customer support team for enhanced support.