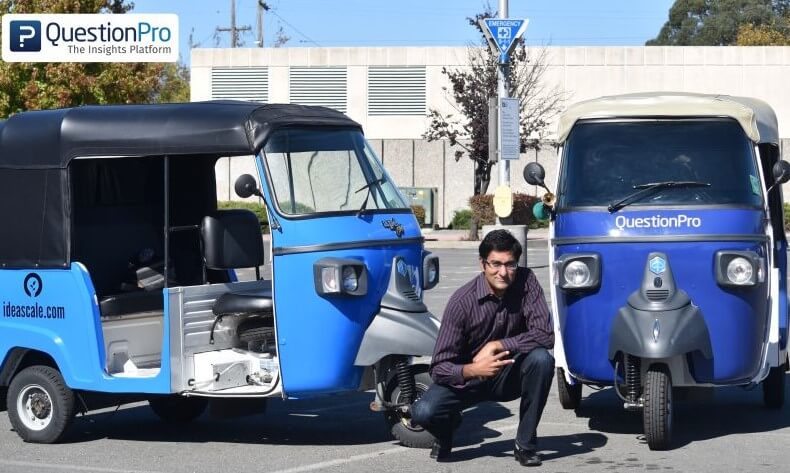 San Francisco is the largest city on the West coast. It is known for its cool summers, fog, steep rolling hills and of course, the iconic Golden Gate Bridge. It is the cultural, commercial and financial center of Northern California.
Considering these facts a good sum of the population resides here. One can find a lot of motor vehicles zooming on the freeways. The office goers can be seen commuting through public transport and the others are usually seen cycling or walking to their workplace.
To sum up, San Francisco is a well-equipped city when it comes to transportation. But have you ever been driven around in a Rickshaw in San Francisco? No Kidding! And please stop rubbing your eyes. You read it right, a Rickshaw!
Rickshaws or more fondly called as Tuk-Tuks and are one of the most preferred means of transport in India and Southeast Asia. If you are confused about something, be it weather, politics to even geostrategic analysis, you can get an expert opinion from the rickshaw driver.
Identically, to get an expert advice, QuestionPro can be spotted at the Salesforce flagship event, Dreamforce 2017, where we will be waiting with the Rickshaw to offer you a ride around downtown and it's absolutely legal. Hurry up and book your ride now!
So, you not only get to enjoy driving in Rickshaw but also have a quick chat about the salesforce app exchange and how it can benefit you or your organization as a whole. If you are a SaaS startup, this is a magnificent opportunity for you to connect with QuestionPro and discuss more on funding or even partnership opportunities.
Just as importantly, when you get out of the rickshaw, make sure you collect some amazing QuestionPro goodies. It's simply our way of saying thank you for riding with us. So, what are you waiting for?