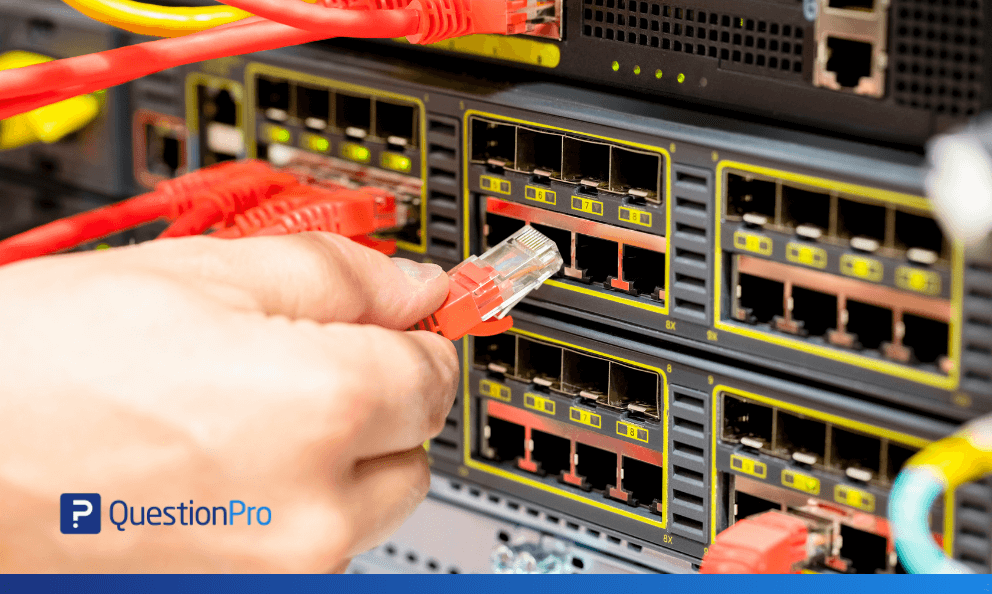 Research communities are continuously evolving, with market and customer experience management turning into a full-blown industry segment. Consumer research is at the forefront among all organizations – be it the hospitality industry, academic institutions, or multi-billion-dollar businesses. Customers are now the source of true information for every organization. 
Alida, earlier known as VisionCritical is among the leaders in CXM and insights platform, playing an important role in giving researchers deep insights and broad feedback from customers. The world's leading brands use customer experience management platforms to generate experiences that attract their customers.
Why then should you explore the best Alida alternative? QuestionPro empowers brands with a one-stop-solution to collect actionable consumer insights, offering researchers many more research question types that aid better data capture.  
Six principal reasons to choose an Alida alternative
Unparallel customer support:

QuestionPro provides every community customer with 24/7 phone, chat, and email support so that you are never held back.  Every researcher needs some kind of support while conducting research and we are here to help you at any time of the day – 365 days a year. Exceptional customer satisfaction is at the crux of our business and we believe in empowering researchers to capture accurate and actionable consumer feedback. There's is nothing like receiving  24/7 support for all license holders – without discrimination. Don't settle for limited or minimal personalized support and services. QuestionPro believes in flexibility to keep researchers conduct research without hiccups.

Ease of use:

Though specifically built for CXM, Alida is not the smartest or easiest tool to use. It is quite confusing for small-time, novice researchers. Researchers like a tool that is handy and simple to use, yet smart to capture the finer details. Set up complex and advanced logic in surveys, without having to rely on custom scripting. Make use of readily-available survey templates, integrate panel members, manage your community, collect NPS data, set gamified rewards, etc. with ease for a better end-to-end research experience.

Specialized solutions for every research:

Conduct customer satisfaction studies and customer experience management with QuestionPro communities. Not just that, you can also run initiatives like net promoter score, employee experience, and run 360-degree surveys with this enterprise-grade survey platform. QuestionPro's single-solution platform wears different hats to enable researchers to run specialized surveys. Alida's platform is not exactly flexible enough to run specialized research projects. QuestionPro, Alida's closest competitor is powered to run tailored research projects with multilingual surveys, text analysis, API integration, skip logic, and sentiment analysis to truly capture the pulse of the customer.

Higher return on investment:

With QuestionPro, you always get more for less. Priced aggressively, it surpasses Alida in every aspect – the two main aspects of being price and features. Alida is priced higher than most players in the market and undoubtedly offers researchers with almost all consumer research features that other research softwares offer. But is it worth paying that price? QuestionPro has always been flexible in providing customers with what they need the most. Leverage 35+ question-types to build intuitive surveys and capture customer feedback for more significant learning. Create different types of consumer and customer satisfaction and experience surveys. A simple, yet extensive dashboard will assist you to access all your analytics data in one place.

One software for everybody: QuestioPro's software is used in every industry possible to capture feedback from the users of your products and services. From the hospitality industry to academic institutions, and from small businesses to multi-billion dollar businesses, the platform is useable by everybody – irrespective of the level and depth of research. Even novice researchers find the community platform simple to use and understand. The software specializes in creating complex surveys for high-end marker research and is well-equipped for conducting extensive surveys with multiple logic within minutes.
Longitudinal customer tracking: It is highly impossible to conduct longitudinal studies with customers due to various reasons. We have the tools in place to attract community members and keep them engaged, so you can track customer behavior over a period. Businesses need to track consumer thoughts, consumer behavior, and customer satisfaction in the form of longitudinal studies to measure their success and make decisions for the future. Alida does not support longitudinal customer management studies and hence is a worthy reason for switching from Alida to QuestionPro. We help you recruit customers to be a part of the member panel and run successful community feedback studies. Community management, lead generation, recruitment, and panel maintenance play a significant role in smooth community management.
QuestionPro is the best alternative to Alida when it comes to CXM and customer experience management solely because of the variety of research features, a cleaner UI, intuitive dashboards, data-segmentation and filtering, and a lot more.