Store Locator Question Type
If you've never heard the term store locator feature or the fact that QuestionPro offers Store Locator question type then you should tune in now, especially if you're a retail audit expert, as this can make your life so much easier.
Cafes, restaurants, stores – all the retail spaces are researched and measured on different variables, including those related to operations, adherence to company policy, safety etc. Auditors have to gather data and create input on all the important variables.
One of the important variables in these cases is location. If one is auditing a Starbucks store in San Francisco, data will be incomplete if it is not assigned to a specific Starbucks store. Also, if you were to improve specific store performance it would be silly to measure any store and not assign the input to the specific store you are researching.
Up until recently, the person doing the audit or conducting research used to note down the store name, address, and rest of the details on paper and keep a file for that based on locations. This process is exhaustive and takes a lot of time and manpower. To make this process more efficient and user-friendly QuestionPro offers store locator product feature.
Store locator question allows to look up a store based on your locations and based on suggested location details in the search navigation bar.
The best part is that the store locator can now be used on mobile devices with QuestionPro Offline App. Save time by gathering all the data in one place and not missing out on important measures. Follow the few steps below on how to use it.
Step 1. Add store locator in the survey which you would like to use in the app.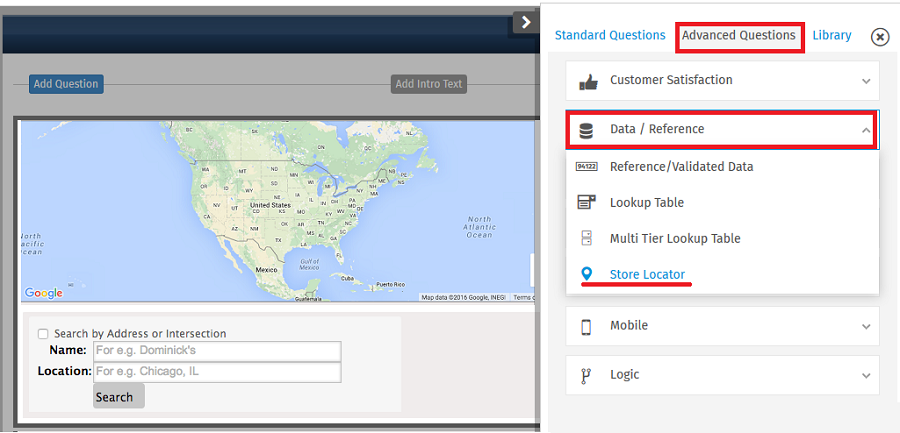 Step 2. Predefine the number of stores that the users can select from.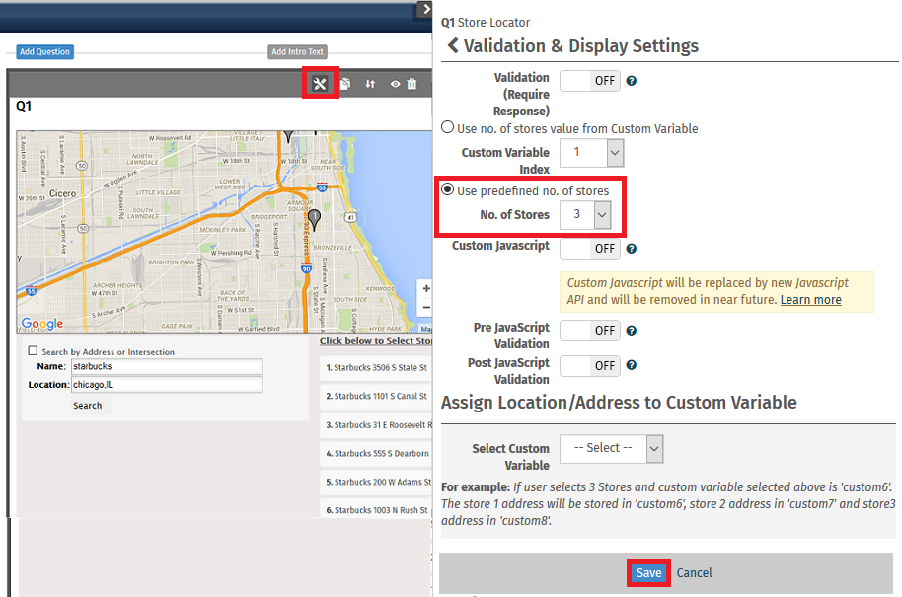 Store locator view in QuestionPro – Offline surveys.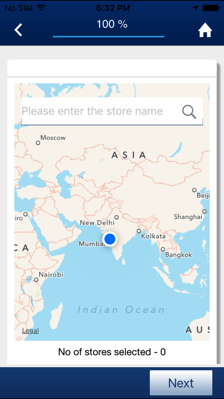 Step 3. Search for a store and the app will give you a drop-down list of all the store associated with that name.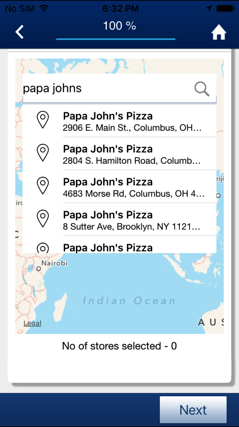 Step 4. Select a store and you will notice that the store name will be mentioned right below the map along with a GPS pinpoint of that store.