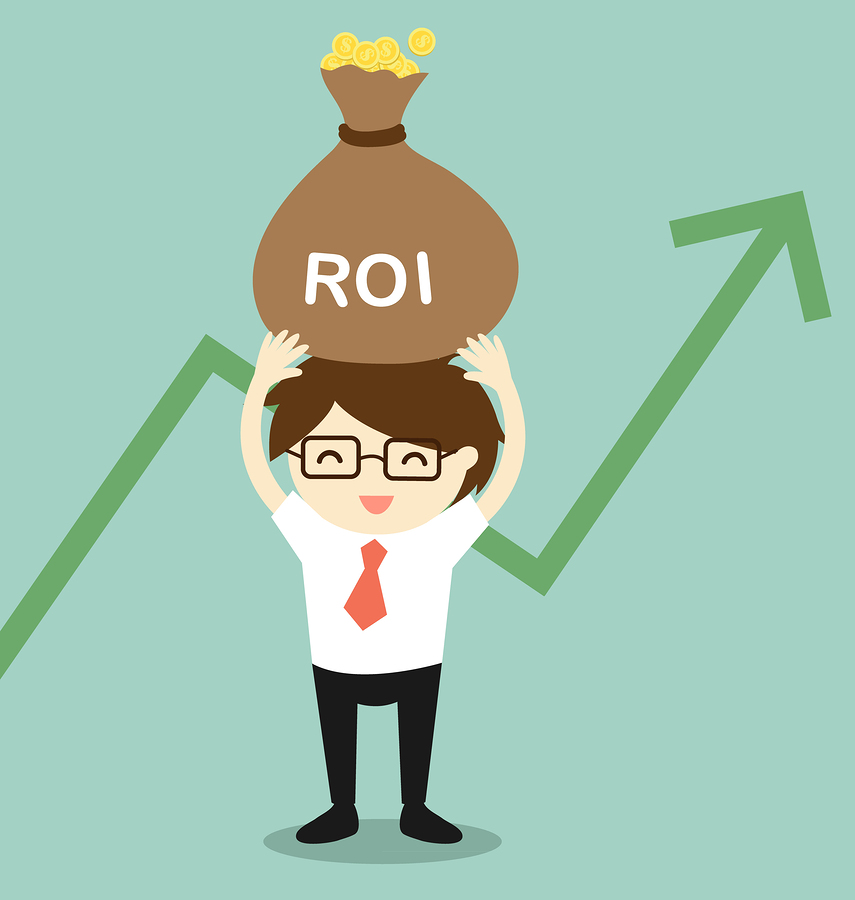 Recently the small business marketing world has been buzzing with the importance of retention platforms for small business growth. With new customer acquisition costs soaring to 6-7x more than bringing an existing contact back for more, the cost of advertising for new customers is driving many small businesses into the ground. It's becoming more and more important to pay attention to customer retention if you own a business and strategic customer engagement is key to better ROI.
LEARN ABOUT: Time to Value
Strategic Customer Engagement
Strategic customer engagement plays a key role in keeping your customers happy, and coming back to your business time and time again. How do we know it's the reason businesses actually grow and what kind of strategic customer engagement has this effect?
Well for starters, 91% of your customers are checking their email on a daily basis. That means that sending out engaging emails is key to strategic customer engagement – email marketing can be annoying but it can also be exactly what compels a contact to book business with you again… and again… and again. You need to be where the eyeballs are – in this case, anything engaging and timely on mobile is a good idea.
Mobile marketing doesn't just apply to emails – an even more obvious approach to tread carefully through in strategic customer engagement is text. Did you know that 98% of consumers not only check their text messages but read them within 2 minutes of opening them? That statistic promises instant visibility for you and your business. It's important not to over spam or send texts to contacts that aren't expecting them from you – but using key historical customer information can grab attention faster and turn a former customer into a current one with the click of a button.
Another place to engage with your customers is through social media. Why is it so important to have a presence on social media sites? Because 71% of consumers check at least one of their social media accounts daily. There are ways to connect for free and organically on various social media sites that can give you huge value in record time that you won't experience through other media.
If nothing else, the statistics show us that you lose almost 100% of your customers when you are not actively engaging with them. This means that you could lose most of your business revenue, simply by not engaging with your past and present customers. The question then, is, why wouldn't you want to connect with your customers after your first service if you know that's what brings them back for more?
The answer is pretty simple. 90% of business owners don't realize they aren't engaging with their contacts effectively or they don't know what to do. They expect that if customers need them they will just call them again. They don't know the statistic that 85% of them have used different service providers in a calendar year for the same service. They are going to the competition.
The likelihood of a customer coming back increases each time you effectively engage with them:
Every time you transact with a customer, you move them one step closer to becoming a lifetime customer. Lifetime customers not only come back more frequently but they spend more money with your business as well! It is 6-7 times more profitable for a business to retain their current customers than it is for them to try to acquire new leads and new customers. Strategic customer engagement is the perfect way to get your customers to keep coming back, which in turn, increases the value of each transaction.
Increased revenue:
As repeat customers keep coming back through the door, they spend anywhere from 4x to 10x more than one-time buyers. A lack of strategic customer engagement sends that money that you work hard to build straight to your competition. As trust builds you can upsell services and as that trust builds they will feel more comfortable coming back to your business each time they need a service completed. You can also measure customer engagement and predict profitability.
Loyal customers are also loyal promoters and advertisers:
Repeat customers are not only more valuable, they're also 5x more likely to tell a friend or family member about your business. And the best kind of advertising is word of mouth advertising. Nothing is more valuable than a positive referral from someone you trust, and a great way to create those referrals is by engaging customers and building loyal customers. If you are referred by a valued contact to a new customer they are 10x more likely to in turn refer you if they appreciate the service and if you follow-up with them for a review. The domino effect has great implications for your small business in a small community. You can measure customer loyalty using a survey and can get started with our sample survey questions and survey templates.
Strategic customer engagement doesn't have to consume the majority of your time, but it can if you don't manage it effectively. And it will always have a large impact on your business. Churn from one-time (and expensive) customers will drive you into the ground, but taking important steps to turn that churn into longer-lasting business will help you grow exponentially. Don't lose customers and revenue simply because you aren't engaging. Outsourcing for building customer engagement is a great choice in saving time and money while growing efficiently.
Jay Bean is the Founder and CEO of FreshLime, the premiere marketing automation platform for small, local businesses that helps business owners make more money in less time through engaging more effectively with their existing contacts. You can follow Jay on LinkedIn and Twitter and follow his marketing savvy on the FreshLime Blog.
Looking to deliver an exceptional customer experience with QuestionPro CX? Discover more about how to delight your customer at every touchpoint and turn them into brand advocates.