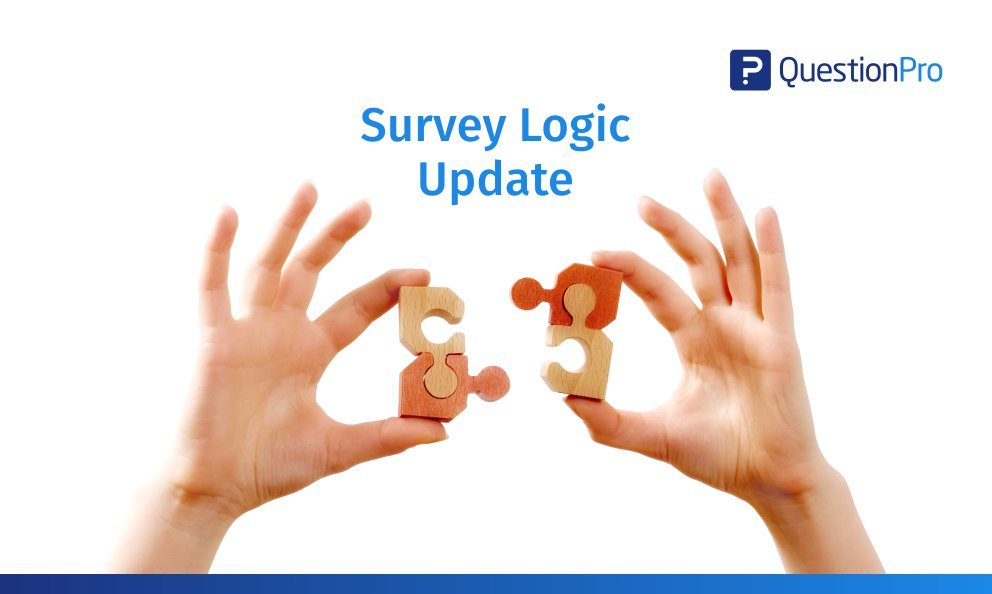 When it comes to survey and insights technology, our development goal is to help our customers build surveys like an expert. The survey logic update is one, we are focusing on this month in order to enhance the performance and capabilities of every survey built. This means faster, easier, and most importantly smarter complex surveys that deliver results for crucial business decision making.
Survey logic – the soul of online survey
You've been creating surveys using QuestionPro and have used survey logic to divide your survey into different fractions. Based on the responses, you would guide respondents to view different questions or show/hide certain questions or answers to the survey. You will still be able to do all of these things with our new update – but in a more profound manner. 
Totally revamped logic UI 
One of the major features coming in the logic UI update is we have reduced the logic UI layouts to three. Previously, there used to be eight options. Soon, you will find only three options: simple logic, advanced logic, and extraction logic.
A single user interface will neatly present the logic options making survey logic as simple or as advanced as you want. Whether you want to use simply advanced logic or a combination of simple and advanced logic, you can easily decide – no more head scratching. 
Read our lips – no more limits on comparison operators!
When adding logic to a survey, applying conditions such as "is", "is not", "contains", "does not contain" forced you to be mindful of how many comparison operators you could apply to a survey. Well, not anymore! Our new survey logic will support all comparison operators whether it is arithmetic, relational, logical or other kinds of important operators. 
Unlimited logic criteria conditions 
Enjoy the ability to apply unlimited logic criteria to your surveys. Currently, we set criteria as judgments or rules based on which judgment or decisions are based. What if you are restricted to set only a specific number of criteria in a survey logic? It will not yield results as per expectations – right? 
Our solution to this was simple – throw away all the restrictions in setting logic criteria. Soon, you will be able to set unlimited criteria conditions in a single survey logic whether it is a multiple choice, checkboxes, star rating, drop-down, matrix/rating scale, multimedia or NPS question and more. 
We are excited to be able to share these updates to you as they go live. If you have more questions about logic changes and how it may affect your survey,  contact us to get in touch with our sales or support team and we will be happy to answer your questions along the way.