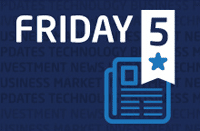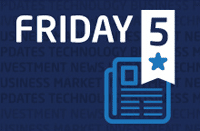 Today marks the 2nd Friday of 2015. My, how time flies!

I've rounded up several articles from this week (5 to be exact, surprise surprise) for some thought-provoking reading as we head into the weekend.


Anyone LOOOOOOVE their wireless phone carrier? No? Maybe we'll be able to say that about T-Mobile soon…

Wait – there are still 33% of US online adults that don't have a smartphone? That means one of the people sitting on either side of you on the bus or subway right now is… asleep…



My personal alternate title preference would be: "One Question to Rule Them All." But a good read either way.



Critical commentary on the state of online privacy as it relates to the MR industry.



Very good points about what to avoid doing on your website.



We introduced a lot of updates this year… or I mean… last year, and I would be remiss to not include this list of enhancements to QuestionPro.