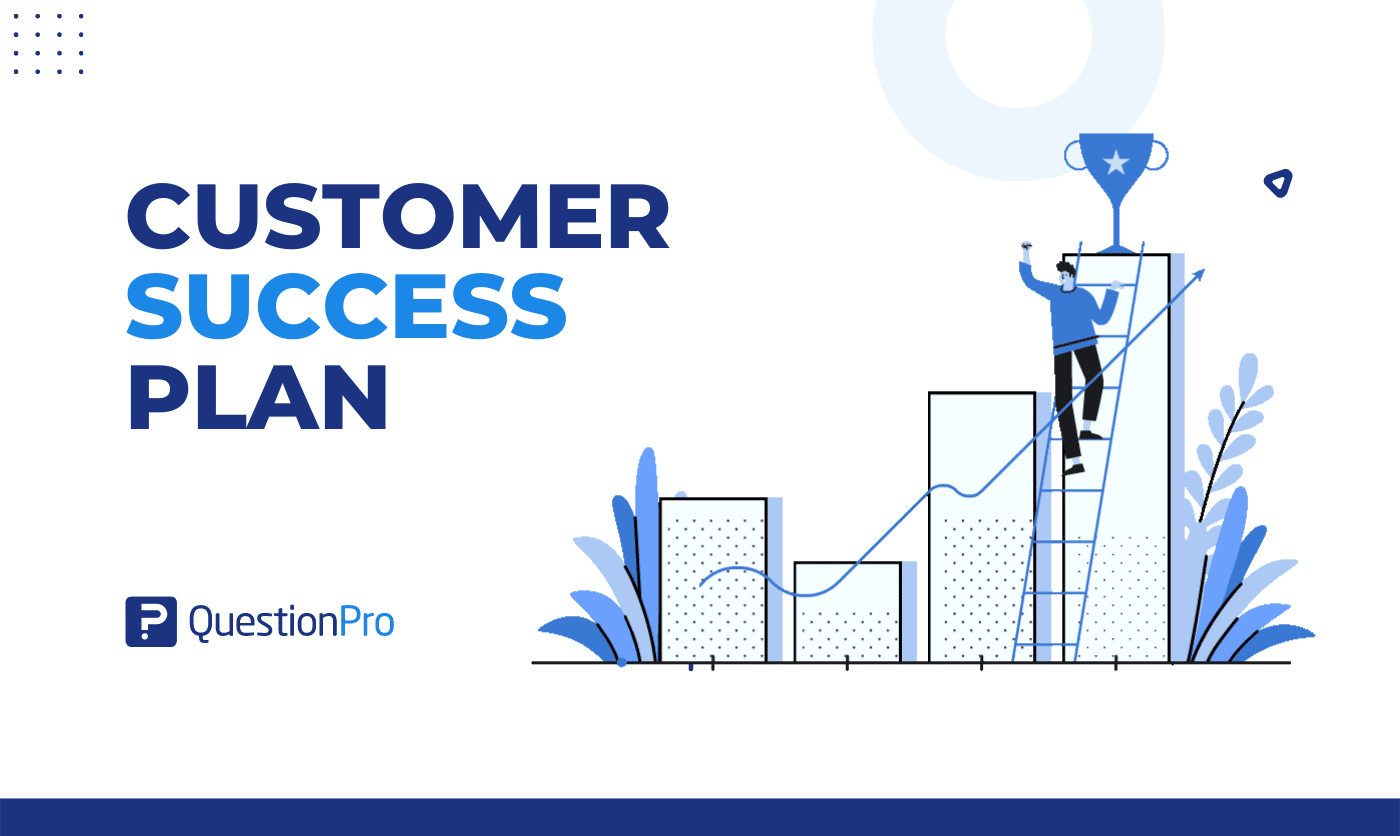 Customer success resembles a red dot on a Google Map. It is the final destination that every company wants to reach. Planning is important, and getting it right is also essential because the business's reputation is on the line. A customer success plan is compared to putting pins on a map to show where you want to go. The pins represent customer requirements.
So, to define the plan, we can state that it is a strategy for how customers can succeed and how organizations may support them in doing so.
This blog will discuss a customer success plan, its importance, and how to make a good one. So, let's get started.
What is a customer success plan?
A customer success plan describes what customer success looks like (what success means) and how you'll help your clients reach that goal. The customer success plan is how customer success teams get things done. It ensures that your customers are getting the right resources to get value from using your product.
The plan tells your product's value to your customer's lives and how you'll do it. 
A plan for success is important for both your customers and your business. 
A customer success plan can also help ensure that all of your customers get the results you want from your actions. Most of the time, a customer success metric is used when making a plan for customer success. That means you can easily keep track of the plan's value and effects, and if you aren't meeting your goals, you can change the plan.
Why should you create a customer success plan?
You should make a success plan for your customers for many reasons. Some of the most important ones are reducing customer churn, increasing sales and cross-sales opportunities, and increasing recurring revenue.
Decreased churn and growing retention are key to a SaaS business's growth. High churn creates a situation where customers who churn and leave their organization to compensate for top-level customer growth. 
When customers challenge themselves quickly, you have to respond to them much more quickly. Low or negative churn helps development. A good customer success plan ensures happy customers.
Increasing sales and cross-sales opportunities
Improving your sales and cross-selling opportunities is another way to ensure your clients are happy and doing well with your business. Cross-selling is when you sell more goods to customers you already have. It lets people buy goods with more and more features and at higher and higher prices. 
To succeed with both techniques, you must first ensure your customer success plan focuses on your core experience. Once you've finished it, your customer success plan will include ways to get your customers to buy more or move up to a higher level.
Increase recurring revenue
Because of the above two things, recurring income goes up. Active customers can also help you make more money by improving your reputation and giving you references. These serve as a background for the plan to get more customers, making it much easier to ask questions and make sales.
6 easy steps to building an effective customer success plan
Here are 6 steps to help you figure out how to make a customer success plan.
1. Find out what your customers want
To make a good customer success plan, you need to consider your customers' success. A well-integrated sales process finds out what the priorities of future customers will be and how they fit with the approach before they become actual customers. 
It helps you avoid a mismatch between what your prospect wants and what your solution gives them. When the insight becomes a customer, these priorities can be given to the success team and become the core of the customer's plan for success.
2. Establish your customer success metrics
There are more ways to tell each account's health and what the client wants to get out of it. Any activity-based metrics, like the average number of users per day, week, or month, will likely be included. 
You could use one or more of these, depending on your product. You can also make health measurements that are specific to a customer's goals, changes to aha times, or other useful criteria. This health value will be looked at for all clients, individual cohorts, or individual accounts.
3. Make a great customer success team
Whether you use a high-touch, low-touch, or hybrid customer success model, the right team will depend on the essence or product of the customer success plan. Depending on the product, your customer success team might need to be more or less technical. 
All of this being said, well-known customer success managers are committed to the success of their customers. Passion for continuous improvement is another thing that will make the process more productive. 
It would help if you also got feedback from your sales, marketing, and product teams along with your full-time customer success team. Each of these teams plays a vital role in customer success.
4. Line up your customer and product teams
Product development teams want a product that meets customer needs but thinks customer feedback is anecdotal. Customer teams talk to customers daily and feel like they know what customers need most, but they struggle to make the product team a successful event. 
Plans are always good, but when teams aren't working together, keeping customers happy and making money is much more complicated since both teams are important to the customer experience. 
Brand alignment and customer teams are a huge concern, but successful strategies include exchanging goals, emphasizing a collective toolbox, and frequent and transparent contact.
5. Use the right tools
Several tools are available to help manage the customer success plan differently. It can be hard to choose the right tools, so focus on the tools that match the goals of your customer success plan. 
Several teams can use these tools, including tools for managing customer feedback. So, ensure that all teams using the solution have bought it and are committed to adopting it. After all, these tools won't help you if the team doesn't use them.
6. Get feedback from your customer
Tools for managing customer feedback will help you determine how happy and satisfied your customers are. But these measures aren't specific enough to tell you exactly what works and what doesn't. After you've implemented your customer success plan, you need to know what's working and what's not. 
With feedback methods like the fit index and customer effort scores, which focus on specific parts of customer service, you can better understand what needs to be changed. Focusing on unique groups of customers, like new users or high-value customers, will help you learn even more.
Conclusion
To make an effective customer success plan, you need to find out what your customers want from your business. You can do a survey to find out what your customers need and how they feel about your service and products.
QuestionPro CX helps you create a survey. QuestionPro is survey software that lets you organize data about your customers. It lets you find and look at the most important data and insights. You can also use InsightsHub, a unified hub for data management, to organize, search, explore, and find your research data.
Using the survey insights, you can set up your customer success metrics to help your team make an effective customer success plan.
So, get in touch with us! We are eager to work with you to create a better customer success plan for your customers and your business.