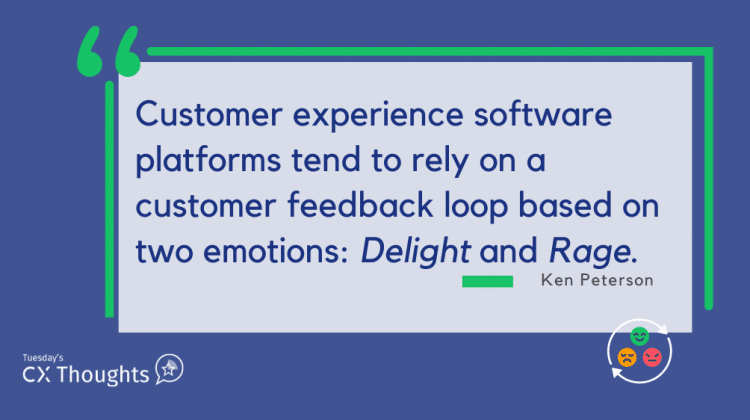 Technology is amazing. We continue to explore new areas in customer experience strategy, such as machine learning in customer service, and continue to rely on NLP for sentiment analysis. Using social media analysis, we synthesize thousands of reviews daily to better understand feedback in bulk as part of the voice-of-the-customer process. AI is also taking on the analysis of images and video content to better understand the intent of customers.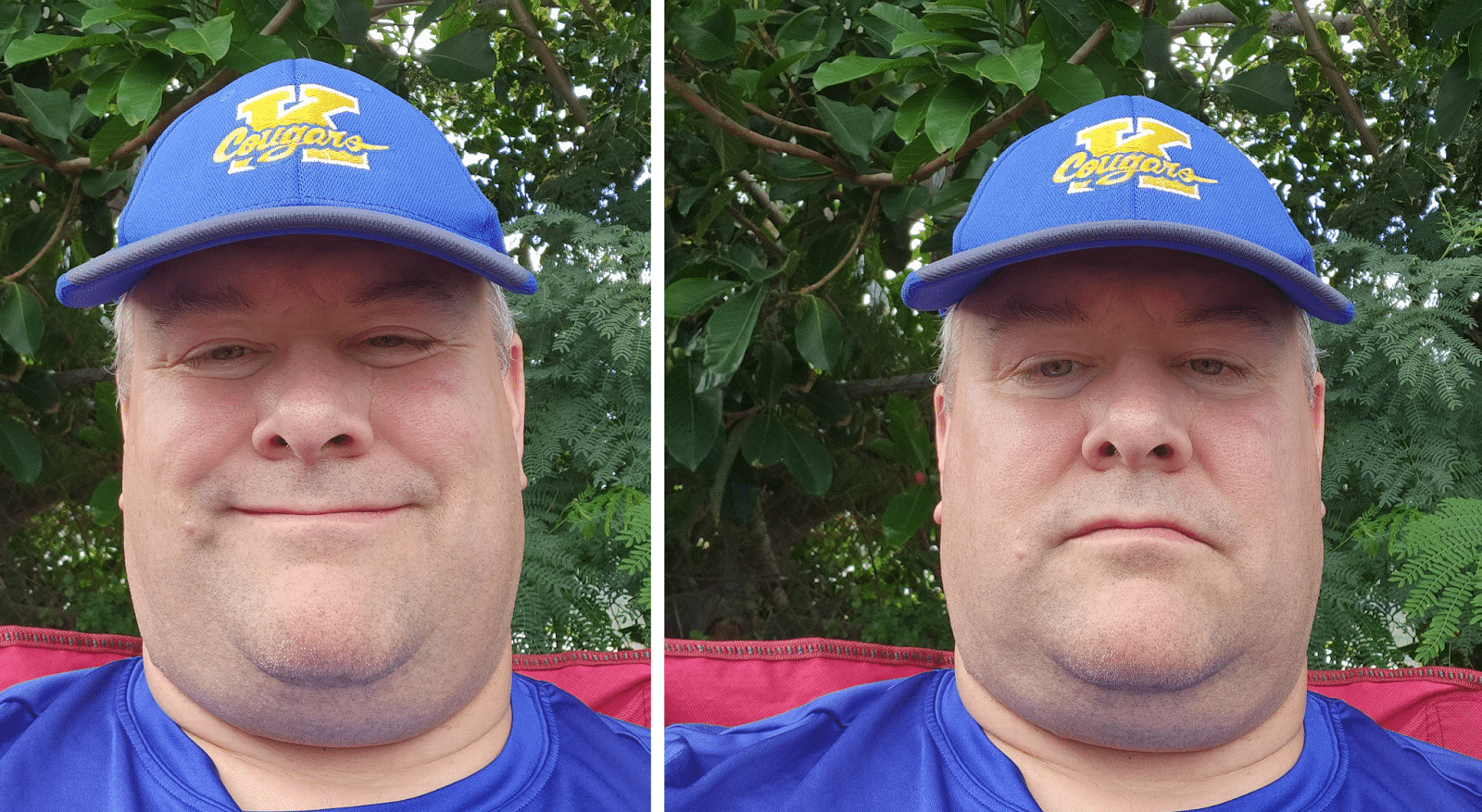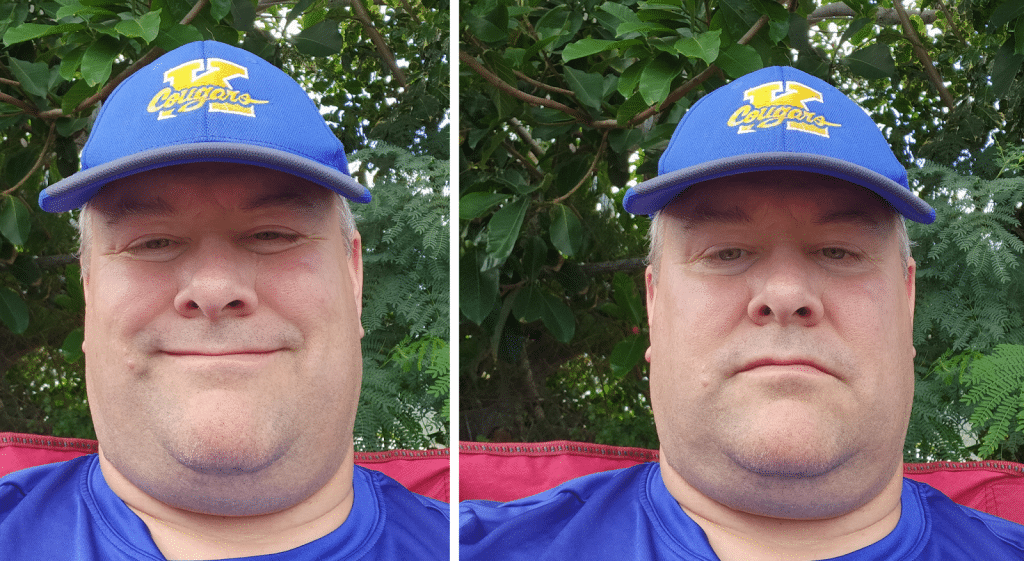 When you consider the most popular CX Enterprise Software, most of them leverage Net Promoter Score (NPS) as the primary measurement of the customer experience touchpoints. However, some may leverage other measures such as Customer Satisfaction (CSAT) or Customer Effort Score (CES). Regardless of the key performance indicator, these customer experience software platforms tend to rely on a customer feedback loop – particularly an inner loop that is either pushing respondents to complete a review or responding to complaints – that is based on two emotions: Delight and Rage.
Delight: When considering the financial linkage analysis for any Voice-of-the-Customer program, Delight stands out as the single emotion that makes a difference in the customer spend. That could be seen as "Promoter" or "Top Box." Still, when you consider the comprehensive research done in the Wallet Allocation Rule, it didn't matter which measure you considered; the "difference" in a consumer giving the largest share of wallet to an organization was dependent on being rated higher than all the competitors.
Clearly, the one way to do that is to be in the top box of any scale for your primary customer experience KPI. That is Delight; it will ensure that you are most likely to outshine your competitors. It is so important that we built it into our QuestionPro exclusive NPS+ question type. These are also the customers we ask to push their feedback to review sites or social media outlets, closing the loop with them is about celebrating their positive emotions. The technology can read smiles on images, find superlatives in text, and our NPS+ prompt can identify root causes of Delight.
Rage: This may take on other names, but to emphasize it correctly, we call it Rage. It is not about simply being upset; rather it is about being angry and upset enough to demand immediate attention and action. Our enhanced closed-loop feedback system sets up workflows to ensure that appropriate actions are taken across the entire customer journey to ensure Rage does not escalate.
A unique viewpoint to consider with Rage is that this is not the opposite of delight. While it will likely be indicated by the customer that is rating it at the opposite end of the scale in those measures, it is still carrying pretty much the same emotion. In both cases, the customer cares enough to both provide a rating – demonstrating satisfaction with actions or that actions need to be taken.
Similarly to Delight, the technology can read scowls on images, find angry comments in text and our NPS+ prompt can identify root causes of Detractors.So…What is the third emotion? That third key emotion in CX, is apathy. This could possibly be one of the most important emotions in CX measurement, mostly because it is the most difficult to measure. Why? Often those that are apathetic do not care enough to respond to our requests for input.
Even if they do provide feedback, they may not take the time to read the questions, give honest feedback or even leave an open-ended response that will help us to determine what actions we can take to improve the situation. Apathy can be the worst of the emotions in customer experience and even employee experience (ever heard of "quiet quitting"?), whether you are in a consumer-driven or B2B focused business. When we meet with apathetic customers, we are met with customers that have already been won back as they have already ended their emotional engagement with our brand. Not happy…not sad…just not.
Is there something wrong with your customer experience?
When you complete an honest assessment, the outcome can be beneficial. Particularly when it comes to your Customer Experience program.
Take five minutes and complete an audit for your organization here.
You may discover a gap in measurement, an opportunity to improve a process, the place where an organizational shift needs to take place or an opportunity to win a greater share of your customers' wallets.
We all want that bigger "return." In this situation, the worst case scenario is that you'll get some information that will help your organization since there is no cost or obligation in completing this audit.