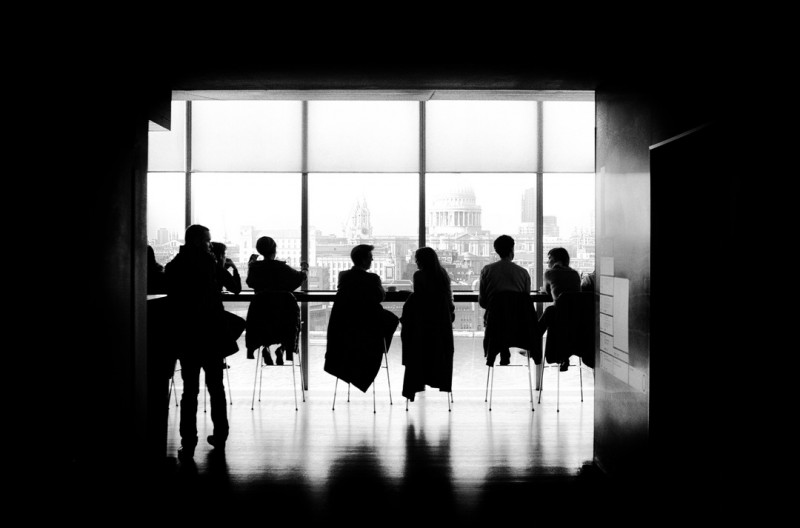 In business, your customers are everything. And while it's great to already have a solid set of returning clients that you know that you can rely on, every business owner knows that they need to get more clients if they truly want to maximize their efforts. The problem is, for those that have a limited marketing budget, it may be difficult to get the type of new clients that you are after. Luckily, those that are willing to get a bit creative with their marketing can still see great returns in the way of new customers coming their way. Here's a look at some creative marketing ideas that are perfect for small businesses and mompreneurs that have a limited budget, but still want to pull in new customers.
Network
One of the best ways for you to get started is to use the connections that you already have. The ironic part about entrepreneurship is that most people automatically assume that all entrepreneurs are automatically outgoing or great at networking with people. However, this isn't the case. In fact, many entrepreneurs have ventured into their solo aspirations because they wanted to break free of the daily grind and monotony of their 9-5, but that doesn't mean that they have what it takes to get out there and meet new people.
Therefore, one of the best places to start, no matter your level of outgoingness, is with those that you already know. Networking with those that you already know is a low-cost marketing idea, and it'll likely be easy because you feel very comfortable around those that you are working with. Instead of approaching people as if they were a business contact, simply go to them as friends. Explain to them your new venture, and that you were hoping to spread the word. Even if they don't have anyone in mind right away, it's likely that your friends and family will sooner or later think of someone that they can send your way. The more people that know about your business, the easier it will be to get new people. And even if you aren't a networking guru, your friends and family can still help you.
Get Local
For the small business owners that are ready to move past their friends and family, but they still don't have the budget that is needed to go much larger than that, then another great place to look is through local community events. Whether it's a small farmers market, a school fundraiser, or any other type of local event, it's always a great way for you to get involved and meet people. Not only is this an inexpensive idea, but it's also a fun marketing idea that will help you get to know people in your neighborhood. Most businesses want to capture the world right away; but if you have a small marketing budget, then starting small will help you work your way up to larger markets.
Go Social
Social media should be where you put most of your efforts, especially as a small business with a limited budget. If you are trying to get new customers, there are few better ways to do so than with social media. In today's tech-driven world, people are always checking their Facebook statuses, Twitter feeds, Instagram updates and more. The great part about most of these services is that they are free for businesses to use.
When using a social media platform like Instagram, it's important that you consider creative marketing ideas that will be most successful. Therefore, don't just post photos of what you are eating for lunch during a business meeting or what outfit you plan to wear for the day. Instead, upload photos of new products or deals, tell your clients about where you are going to be so they can find you, and offer rewards for users that follow you. The more that you create interest on social media, the more that you'll be able to easily interact with people and market to them, even on a small budget.
With social media, it's also ideal that you consider linking all of your other websites and online outlets as well. If you have a Facebook profile that is getting limited views, but your Instagram page has thousands of followers, send those from Instagram to Facebook. This can also be done if you have a website for an e-commerce business, as people will go directly to your URL and then order whatever it is that they are interested in.
Crowdfunding
Another creative marketing idea is for you to simply ask people for help. Most commonly, people go on crowdfunding websites in hopes of raising money to start an idea or get an idea noticed. However, crowdfunding can technically be used for anything, if you can get the donations from people. If you have an idea, consider starting a crowdfunding campaign simply to help get some marketing exposure. Inform those who are donating money where the money will be going, and how they will be helping you with your marketing efforts.
Join Forces
By working with another business, you can both capitalize on a low-cost marketing idea. Teaming up with other, non-competing, businesses will allow for you to maximize your potential by reaching out to the network of people that follows this business. In return, all you have to do is send your business to them.
Cold Call
Finally, there is nothing that will take the place of simply picking up the phone and calling prospective clients. Not many people like cold calling, and it's certainly become an outdated method of communication. However, the ability to pick up the phone and dial someone will always be something that comes in handy when trying to get more customers for your business. It may not be one of the most fun marketing ideas that you'll come across, but it'll work if you are able to deal with rejection and have the strength to pick up the phone no matter what happens with the previous caller.
Getting more customers and clients doesn't have to be difficult. Instead, If you are creative, you can increase the amount of customers that you have, but also keeping your marketing budget as low as possible. Keep the tips mentioned here in mind and see how they can help you increase the amount of new customers you get.